Keeping up with new places in Bali is like keeping up with… actually, it's unlike anything else.
This hedonistic, spiritual, mix bag of an island takes the word 'evolving' to incomprehensible heights, with new haunts sprouting up quicker than rice stalks in a paddy. Zooming in on just one small pocket of Bali reveals a cohort of elite chefs, perfectly decorated cafes, incredible shopping and day spas aplenty. A list of destinations that requires much more than a two-week holiday.
Ladies and gentlemen, we're putting a spotlight on what's new in the hip hub of Canggu.
The Slow
Despite the influx of new places and creative talent in Canggu, there were still a few things missing circa October 2016. We needed a fearless art space where handwritten profanities and jarring photography would be the catalyst for anomalous conversation. We needed DJs playing vinyl, damn it, and we needed them playing tracks that we had no idea we loved. And we needed a hotel that smashed the realms of boutique and offered accommodation beyond the tired yoga stay or villa. Finally, as if answering the prayers of every visitor and expat known to the island, Canggu was presented with all of these things, wrapped up in the indescribably wonderful island stay that is The Slow. Playing host to an eclectic lineup of events and a world-class food and beverage menu, this is a space that's redefining the picture of modern Bali.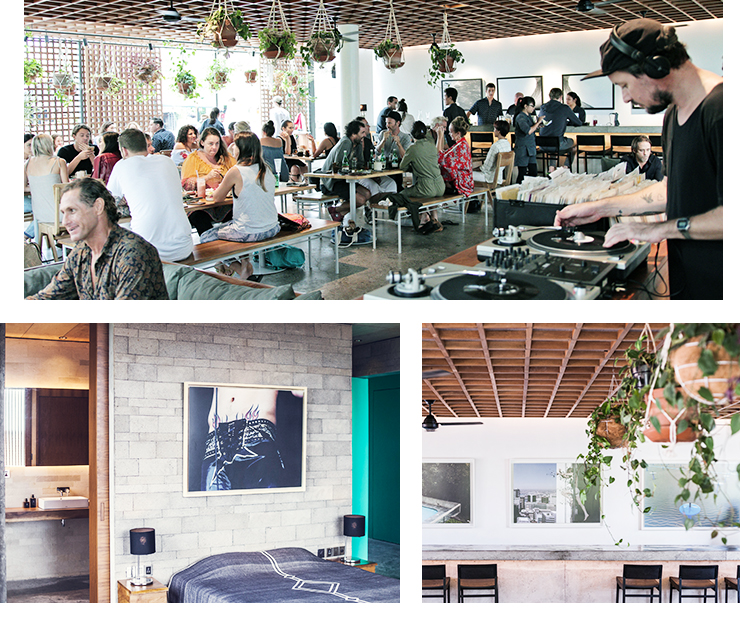 Jungle Trader
If nothing delights your island eyes quite like some sustainable rattan furniture and olive green ceramics, then Jungle Trader will be your weak spot. Housing a perfect curation of home wares, clothing, baby getup and accessories, this store is for those ready to graduate from trawling the markets and backstreets of Ubud. Linen shirts and wooden cutlery? Yes please and thank you.
The Practice
The Practice has been brought to us by Octavio Salvado, who's been something of a God in the Bali yoga scene since he landed on the island. The calming bamboo structure has quickly become Canggu's most legitimate yoga space, having a keen focus on traditional hatha practices whilst giving a respectful nod to modern adaptions of Yin and Restorative styles. Teacher training, soul-stirring workshops and life coaching sessions offer practitioners a chance for authentic grounding and expanding.
Luigi's Hot Pizza
When the man behind the most iconic beachside dining establishment in Australia decided to set up shop in Bali, there were people looking to the stars and calling thanks. When the Icebergs owner went ahead and plonked a second venue in the heart of Canggu, it was almost too good to fathom. The menu at Luigi's Hot Pizza offers straight from Naples style pizzas, full-bodied salads and drinks that go down the hatch all too splendidly.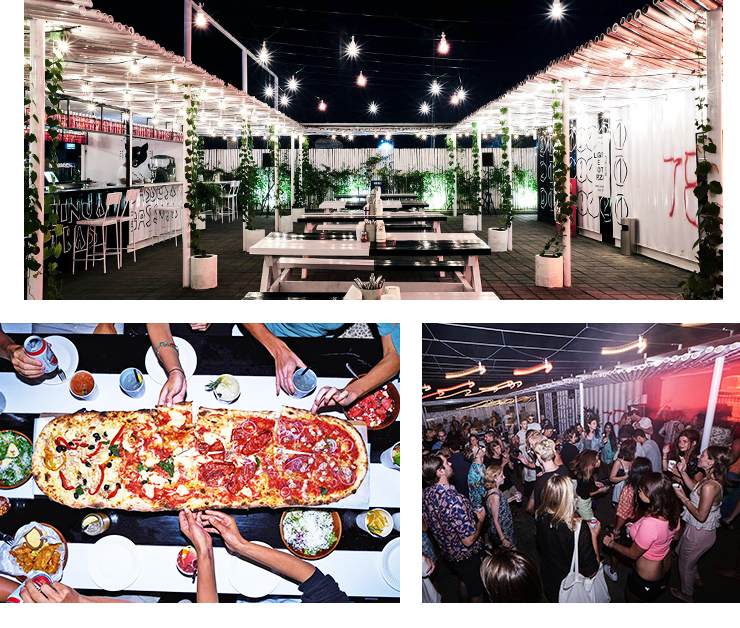 Colors Nail & Juice Bar
It was only a year ago that Canggu had but a handful of good day spas to choose from, nowadays they're on every street. Front and centre we have Colors Canggu, because alcohol. From 8:30am to 7:30pm you can swan your pretty self into the Colors salon and have a Brazilian with a side of wine. Genius! They also offer organic mani pedis, and boast a boutique of colourful kimonos and fun island getup. Traipsing to Seminyak for a good bout of indulgence is now a distant memory.
What's Next?
With no signs of slowing down, we eagerly await the next batch of businesses to swing open their hand-carved wood doors. A flagship store from ethical and sustainable footwear creators, IndoSole is soon to be welcomed, as is the much adored Seminyak indulgence institute that is Amo Spa. We've also got our eyes on the masterminds behind Pretty Poison and Crate Cafe, rumour has it their portfolio is about to expand beyond a coffee haunt and bar cum skate bowl.
Looking for more Bali goodness? We've got your healthy eating guide, right here.
Image credit: Brooke Darling, The Slow and Luigi's Hot Pizza