There's nothing like attending shows at Fashion Week that make you feel both super inspired and like you have NOTHING to wear (oh, the struggle). We headed to MBFWA to check out the beautiful people and to see which fashion trends we'll most likely be sporting this year.
Metallics
We've been known to get distracted by shiny things from time to time and the metallic things on display at Alice McCall distracted us well and good. Think bronzes, golds and deep purples—which will work equally as well in the office as at after work drinks.
Embellishments
More on shiny things—embellishments, as seen at the Ixiah show, are so pretty we wish we were wearing them right now. We love the shoulder and sleeve detailing, but aren't 100% sure how we would lift our arms? Nevermind, that's a problem for our future selves.
Misplaced eyeliner
We toyed with the reverse cat eye last year, but this year we saw eyeliner framing the eye in a slightly different way at the Lee Mathews show. So potentially showing up at the office like this may look like have some severe hand-eye coordination issues, we do like this playful take on eyeliner.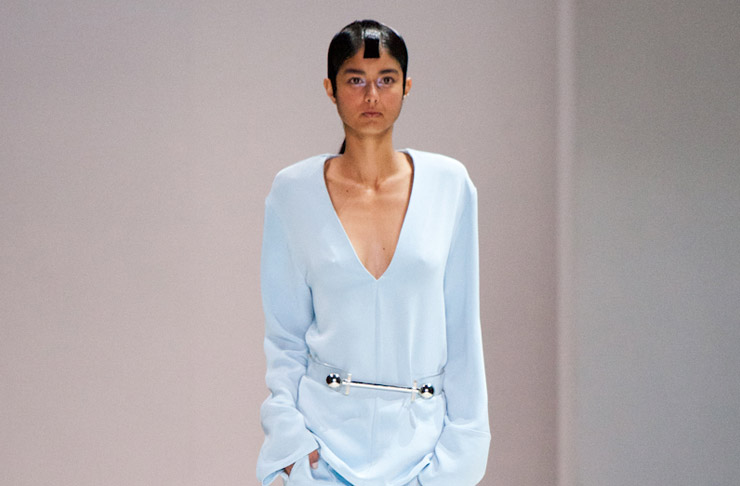 Low cut tops
Okay, we're not talking death-defyingly low a la THAT dress J-Lo wore back in 2000 that no one is talking about anymore, but for some reason we thought to bring up again. It's more of a classy low, like the tops Haryono Setiadi showed this year, that's a little sexy without being all HELLO WORLD!
Obis
A traditional sash worn with kimonos in Japan, Lee Mathews featured obis (pronounced oh-bee) on the runway this year. We like how they bring you in at the waist and can be adjusted depending on how many Oregano Bakery cinnamon scrolls you may or may not have eaten.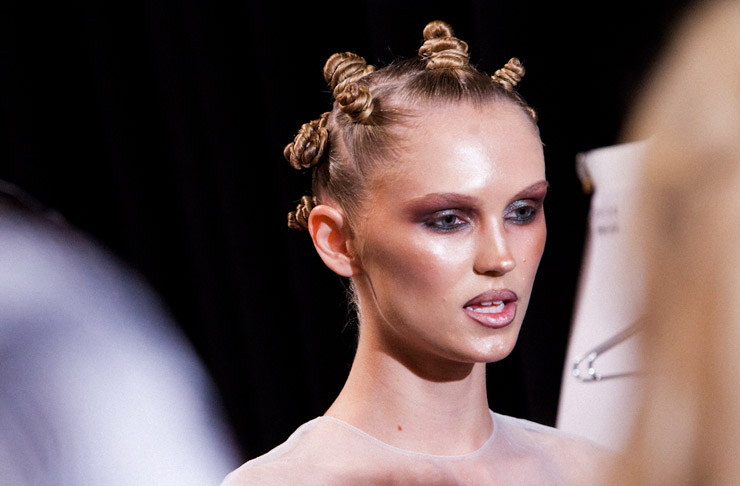 90s hair
We all pretty much knew the 90s were back in some way, shape or form, but the mini hair buns that graced the Phoenix Keating runway kind of confirmed that for us. If you've got the youthful exuberance to pull this hairstyle off, we say go for it!
Midriffs
In what is bad news for our addiction to carbs, the midriff is here for at least another season. While we think many girls look like total babes in a midriff, some of us may feel that a few more sessions at Physicore might be in order before donning one of these bad boys.
Thigh-high splits
Firstly, how lush is this red? Secondly, we are quite enamoured with the thigh-high splits seen at Alice McCall. They are sexy, fun and make walking a bit of a game of hide-and-seek for your legs.
For more shopping in Sydney, check out our Directory.
Image credit: Rebekah Schott