Every single year, as the mercury rises we suddenly become desperate for a change up in the hair department (normally that we want to go way lighter), but let's be real – it's always a big commitment. Well, balayage is the perfect happy medium between your current hair and the summery version of your current hair, and there are zero foils involved.
Since they're pioneers in the art of balayage hair colouring, it only seemed right that we ask our friends at Franck Provost Paris all of the questions we know you will have about balayage. You're welcome.
What Is Balayage?
By now, most people will have heard the word balayage being thrown around in hair-related conversations, but if you're not sure what it actually means, then you're about to. Balayage is low maintenance, lived in hair colour, where the lengths of your hair are lightened, while the roots maintain a subtle 'shadowed' shade (usually your natural hair colour). Technically speaking, balayage is the French word for sweep, which is handy since that's the same motion your hair colourist will use to apply the hand painted highlights (go figure). Oh yes guys, gone are the days of horrible dip-died tresses – balayage is a thing and it is here to stay.
Will Balayage Work On My Hair?
The good news is that it quite literally suits every single person, no matter whether your hair is long or short, light or dark, thick or thin – yeah, you get it. The whole goal of balayage is to add different dimensions and shades to the hair, so it looks like the sun has naturally lightened your hair without any of the hard work. Plus, it's rumoured to make your skin glow a little bit brighter, which can only be a good thing.
How Is Balayage At Franck Provost Different To Other Salons?
Back in the 70's, before balayage was even a thing, Franck Provost (the man) pioneered the colouring technique, so it's only fitting that it has become part of the Franck Provost Paris DNA. More recently, they've designed their own small bristle brush – the Franck Provost Balayage 2Ors brush – which they use along with a regular brush to apply the colour so no one can really tell where the balayage starts and stops. The other big difference is in the finished product, because while some salons start the colour at the mid-length, Franck Provost starts the balayage closer to the root to reduce your risk of rocking that dreaded dip-dye we spoke about earlier.
I'm Lazy. How Much Maintenance Are We Talking About?
Balayage is a super low maintenance option for all of you lazy ladies #nojudgement. Because you aren't getting your colour applied in 'bands' as you do when you get regular old foils, you also won't get the same terrible looking re-growth. Because ladies, we all know that re-growth just isn't okay.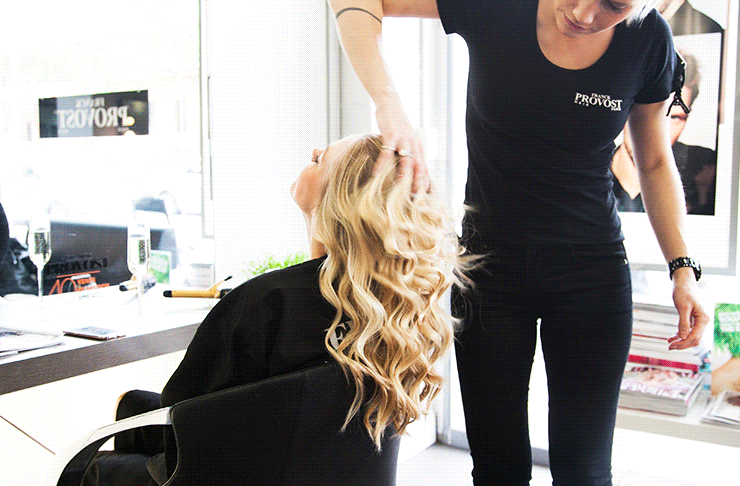 Balayage is basically the effortless rich girl hair that you have been hoping for all your life and you can book an appointment at any Franck Provost Paris salon, of which there are many around Australia.
Editor's note: This article is proudly sponsored by Franck Provost Paris and endorsed by The Urban List. Thank you for supporting the sponsors who make The Urban List possible. Click here for more information on our editorial policy.
---
Image credit: Federica Portentoso