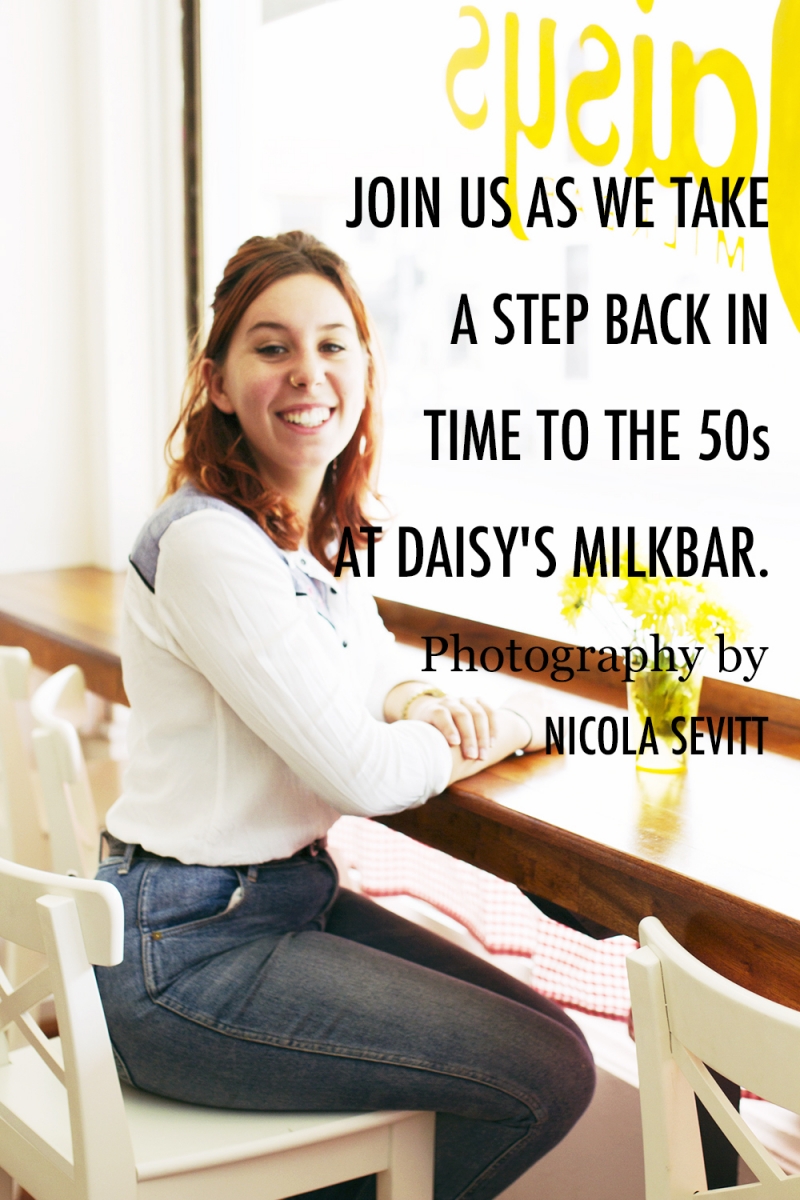 On an otherwise unremarkable suburban strip, sits Daisy's Milkbar, the newly opened café breathing life into Petersham. Stepping inside your eyes instantly dart between bright pops of colour, from the musk pink front door to the vivid blue coffee cups and scattering of yellow daisies—it's all things bright, nostalgic and cheery here.

Jess Barnes and Jake de Varine-Bohan are the duo behind Daisy's Milkbar. Their fascination with the 50s permeates the space, think booth seating, tall milkshakes and kissing candies, you can just envisage it crowded with patrons donning polka dots and slicked back hair. But no café would be complete without the modern-day twinges—perfectly brewed coffee by Double Roasters, pulled-pork sandwiches, and rhubarb French toast. Join us as we step back in time.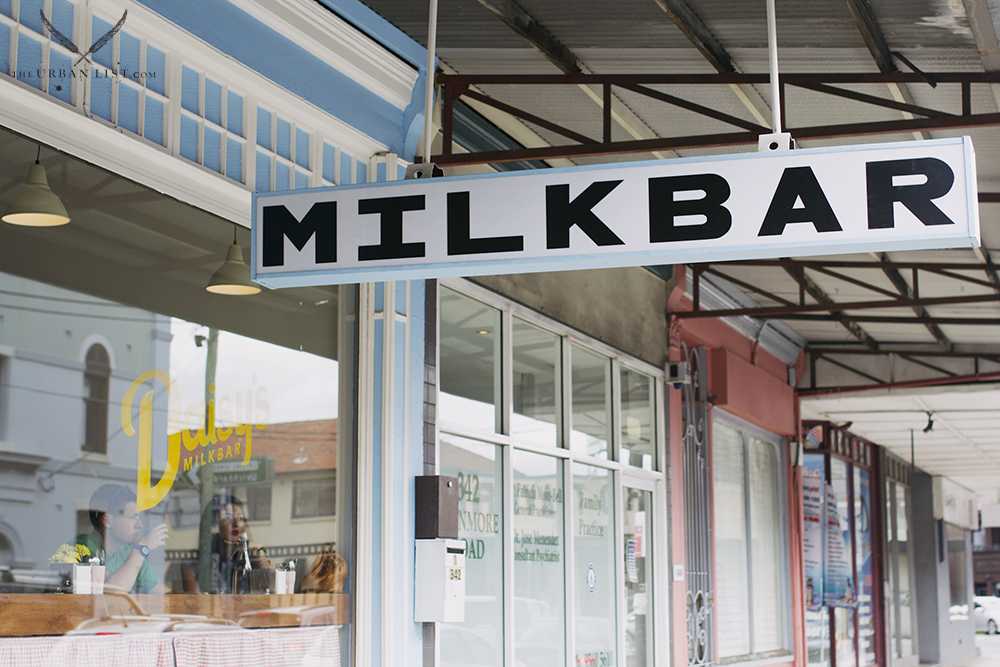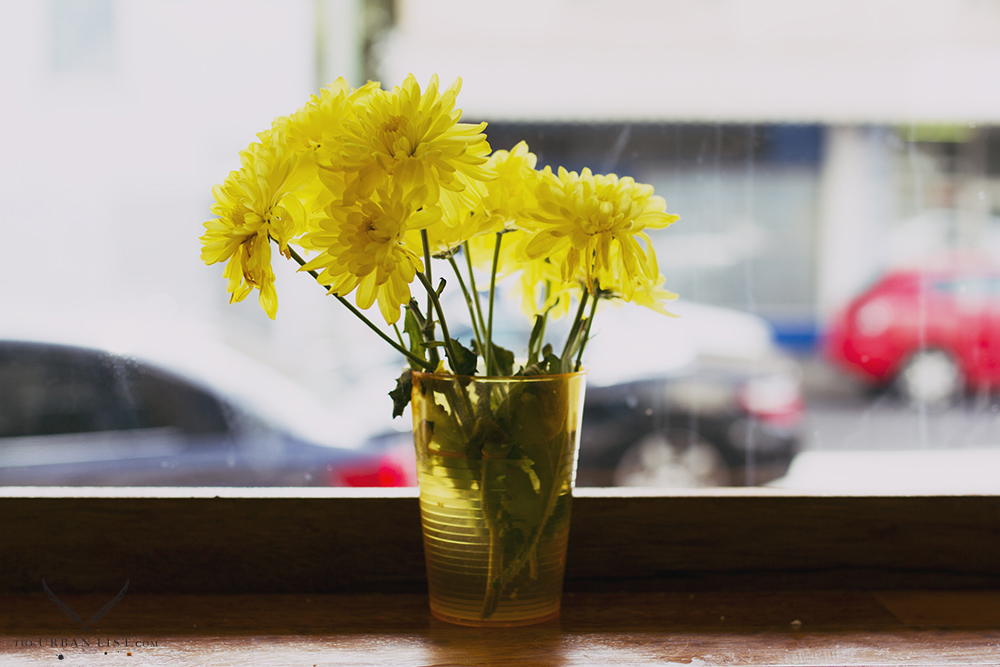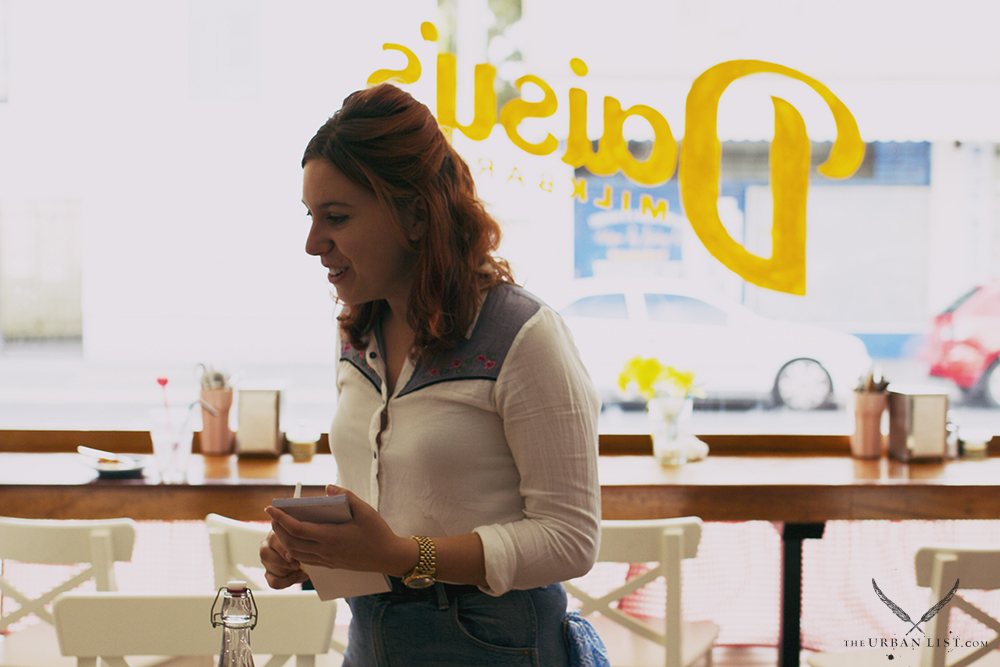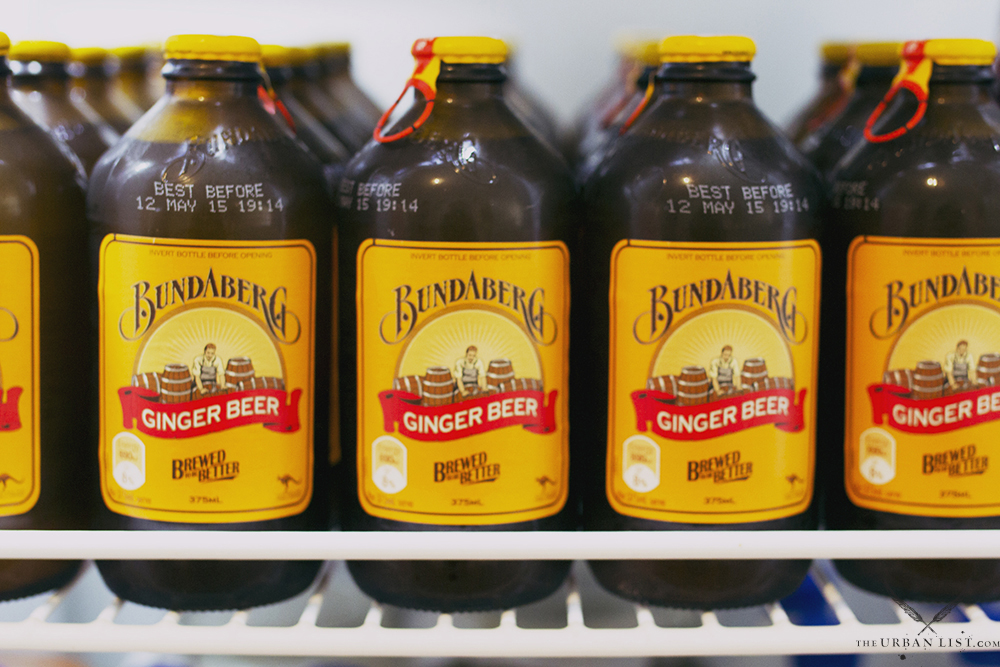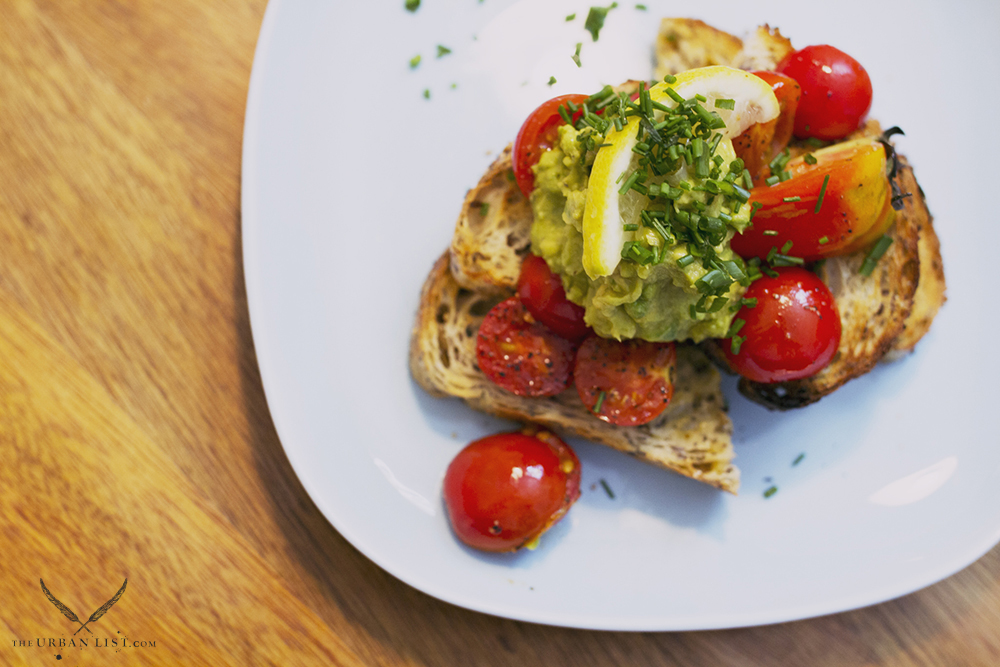 TUL: Daisy's Milkbar pays homage to the classic 1950s Australian milk bar. What do you love most about this era?
Jess Barnes: I really love the cute, kitsch elements of this era and spent a lot of time getting inspiration from images of 50s and 60s kitchens, and also the interiors of retro trailers. I also love the typography and colours from this period.

TUL: Who's Daisy? Where did the name originate?
Jess: Jake and I met one night at Tio's and he called me Daisy then, so that's where the name came from.

TUL: Can you tell us about the design of the space?
Jess: We had a rough idea of how we wanted the space to look when we started and collaborated a lot with our carpenter as we were fitting out the space to get to where we are now.

TUL: How have you found the transition into hospitality?
Jess: It has been really good, I've worked at plenty of cafes and restaurants in the past but my last few jobs were desk jobs so it's been a big change!

When we first opened it was super chaotic but we're starting to get it all together a bit more now, the hardest part has been adjusting our sleep patterns to get up so early.

TUL: How is it working with your partner?
Jess: It's been easy, a few times when we've been busy or if we've made a few mistakes I've got a bit snappy, but most of the time we work really well together.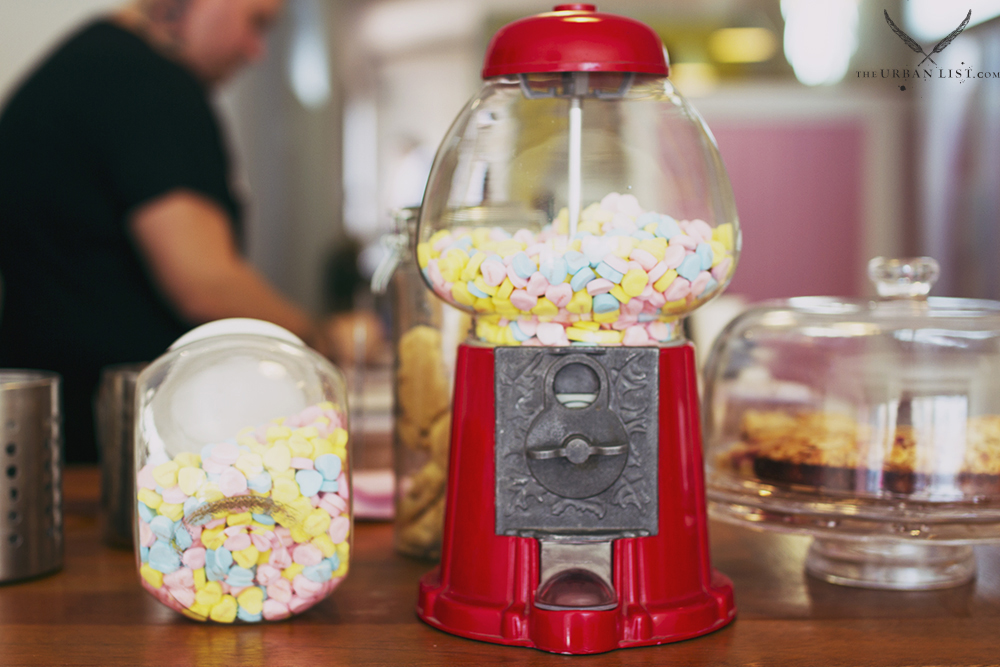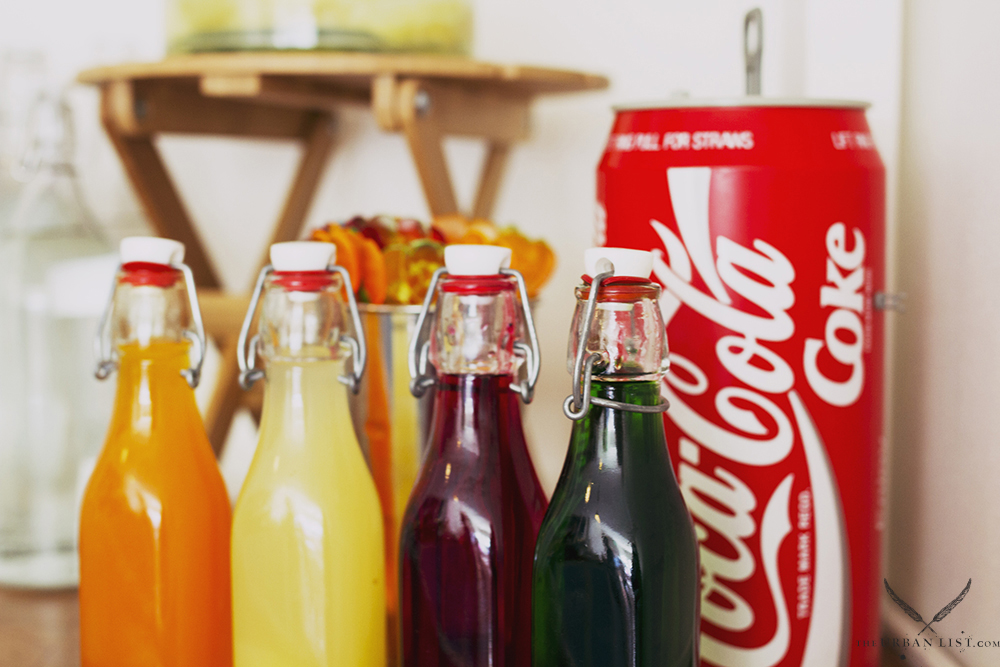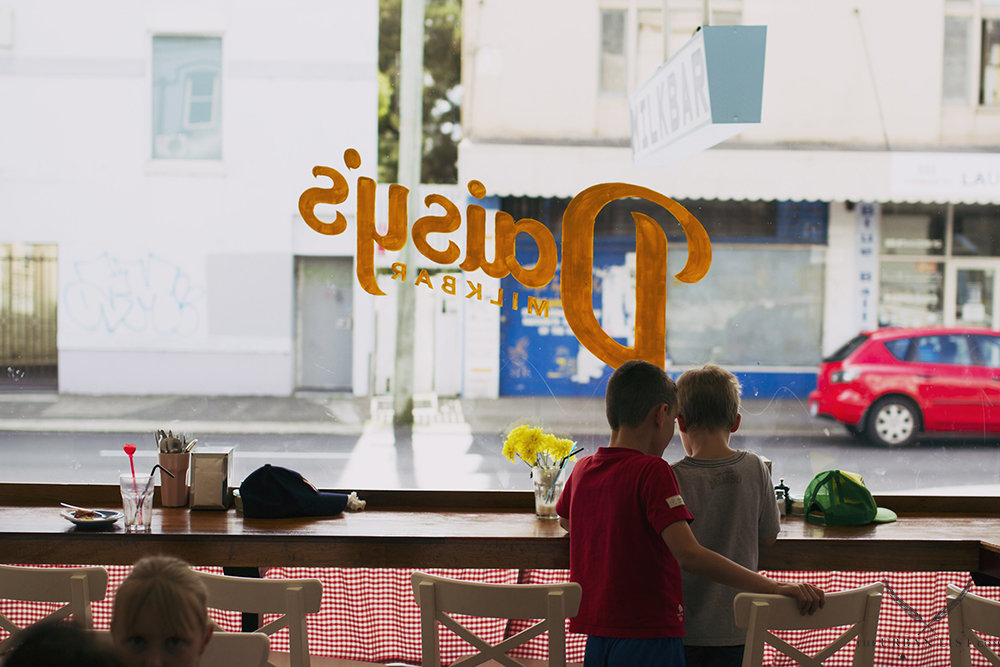 TUL: Which iconic childhood flavours appear on the menu?
Jess: We've got lots of old-school favourite lollies like Redskins, Milkos, Push Pops and red and green frogs. Plenty of classic milkshake flavours like vanilla malt and a changing selection of cakes and slices.

TUL: What are your must-try dishes?
Jess: The pesto and Persian feta scrambled eggs, the meatball roll and the mac and cheese.

TUL: And for the sweet tooths?
Jess: Every week or so we have a special milkshake flavour, last week it was Oreo and this week it is Milo.

TUL: When you're not at Daisy's, where are some of your favourite places to eat in Sydney?
Jess: My favourite restaurants are Buffalo Dining Club, Bodega, and Bar Italia, for breakfast I like to go to The Copper Mill and Ruby's Diner.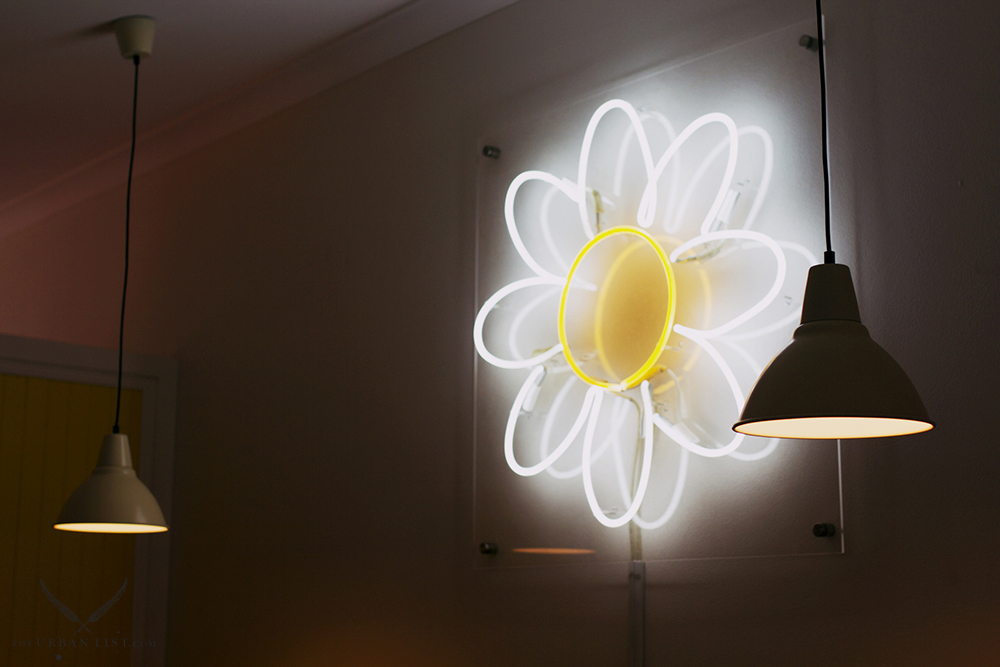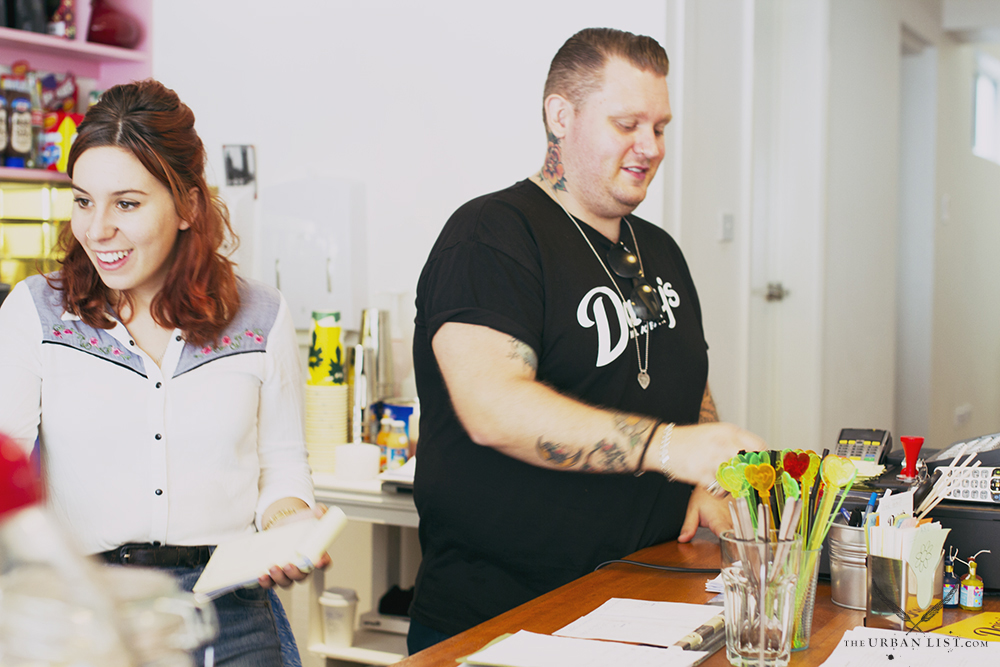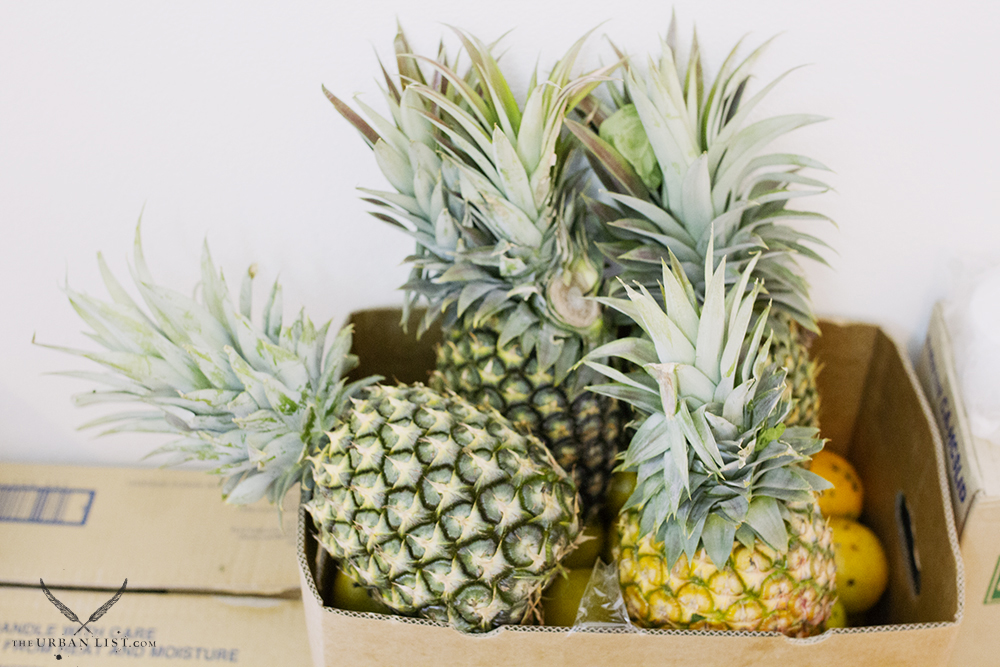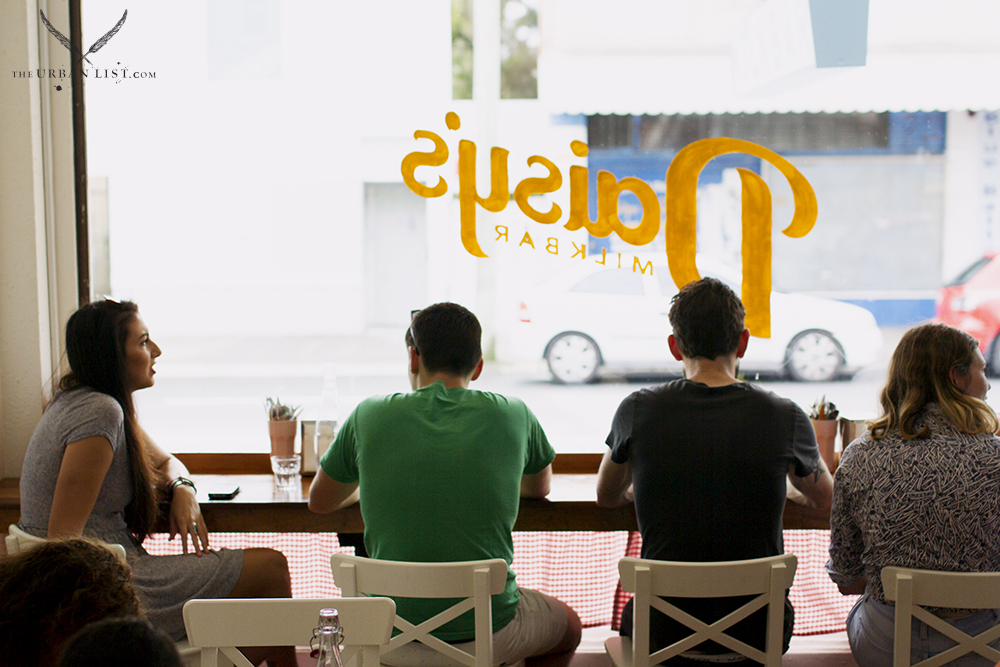 Image credit: Nicola Sevitt