Whether you eat raw, vegan or gluten-free, you can still enjoy the good stuff this Easter with our round up of delicious, healthy treats.
Raw
Earth To Table

At this raw eating house, you'll find a vast selection of indulgent raw cakes to help celebrate the holiday season. From a chocolate chilli ganache tart to a white chocolate and raspberry mousse, lemon meringue and raw tiramisu, you'll be spoilt for choice.
Bondi Farmers Market

Get to these Saturday local produce markets for a plethora of vegan, raw and gluten-free goodies to pack and take home for Easter. Delicacies include, tasty raw chocolate truffles and carrot cake, as well as a range of gluten-free biscuits.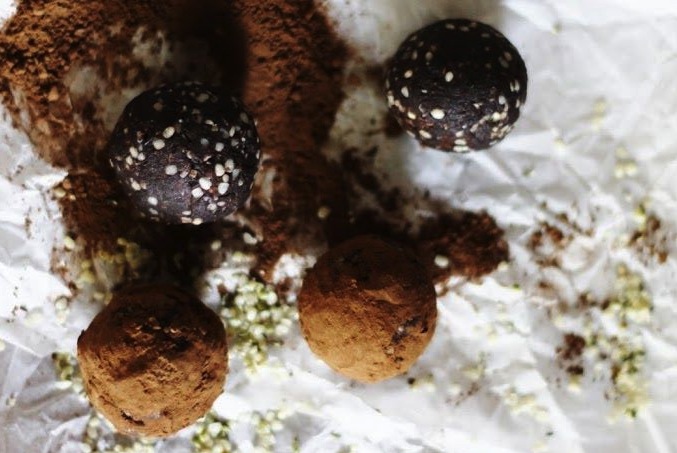 Vegan
The Cruelty Free Shop

Offering Australia's widest range of vegan products, The Cruelty Free Shop in Glebe boasts a colourful selection of vegan Easter eggs and rice milk bunnies to curb your chocolate cravings.
Address: 83 Glebe Point Road, Glebe NSW 2037
Phone: 02 9660 9426
Four Friends

This Crows Nest chocolate shop has launched a new range of vegan chocolates, just in time for Easter. These bars of nourishing goodness are made with all natural ingredients and superfoods including goji berries, sunflower seeds, and a range of nuts.
Address: Shop 5, 29 Holstermann Street, Crows Nest NSW 2065
Phone: 0415 068 881
Gluten-Free
MakMak

Serving up the original hot cross bun macaron, these gluten-free Easter treats have a spicy aroma of freshly baked hot cross buns and are filled with a rich rum and raisin buttercream—yum!
Choices Gluten Free

This gluten-free powerhouse in Turramurra is offerings its delicious freshly baked, gluten-free hot cross buns and choc cross buns—get in before Good Friday!
Address: 16 Princes Street, Turramurra NSW 2074
Phone: 02 9440 7445
Imperial Gluten Free Bakery

With a 100 per cent gluten-free menu, here you'll find fluffy hot cross buns baked fresh daily. Order online or head to its Rydalmere outpost.
Address: 215-221 Victoria Road, Rydalmere NSW 2116
Phone: 02 9684 1114

Middle image: This Rawsome Vegan