Fat Rupert's has received a fresh colourful paint job, but that's certainly not the only new thing on the menu. With a dedicated lunchtime sandwich bar (Friday-Sunday), a hearty New Orleans-style menu and a batch of Melbourne's Bailey Coffee on the way, big things are brewing.
We decided to take a trip down to Fat Rupert's, and whilst the Bondi Road bar is famed for its unique cocktails, on this particular night it's the food we're after.

Arriving rather early, on a dull and wet Thursday eve, we are immediately greeted by the friendly team of staff: founder Aaron Pearce, ex-Porteño chef; Eli Challenger on the pots and pans; and mixologist Sean Duncan taking care of drinks—and of course, Rupert the dog.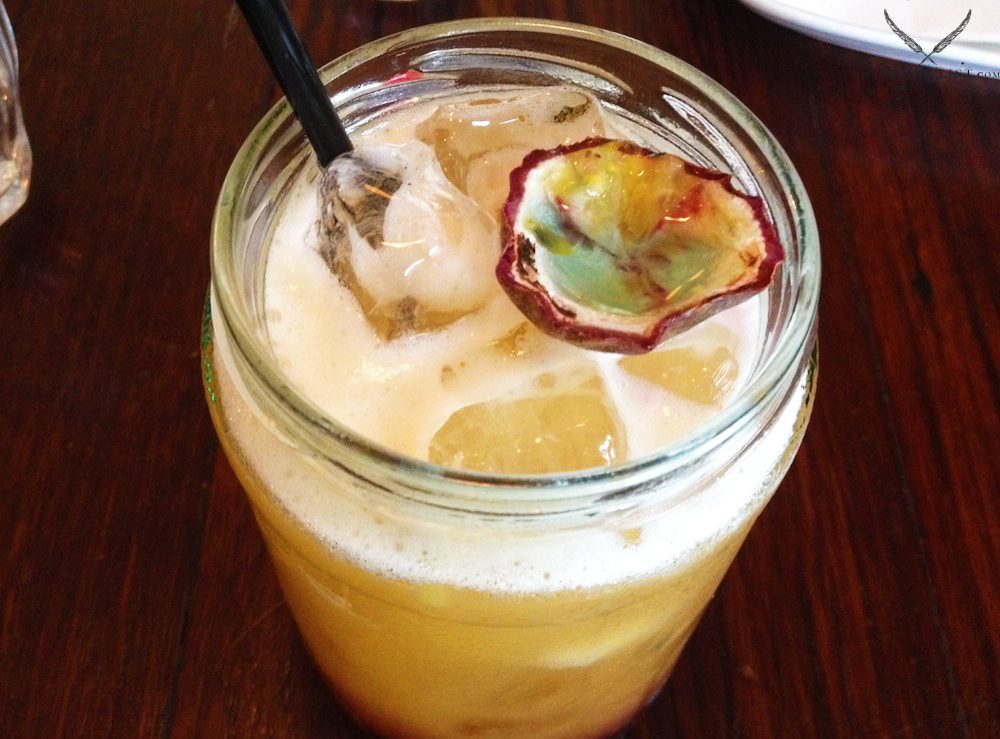 We grab a cosy spot by the window and are presented with the cocktail menu, a list of creative concoctions such as the Ginger Gent (a ginger twist on the traditional whiskey sour), Corpse Reviver No.249 (of potent absinthe) and the Bondi Zombie (the Tiki classic with a tabasco kick!). There are also some very fine wine and craft beers on offer behind the bar.


The food is a contemporary mix of New Orleans' staples, based on the team's philosophy of 'simple, seasonal, satisfying' fare. It's the type of food you want to share.

We begin our feast with a generous serving of olives and sheep's milk feta, followed closely by crispy, buttermilk-marinated fried okra with rémoulade. Next arrive a wholesome serve of red and golden beets with quinoa, chèvre and heirloom tomatoes, and a drizzle of walnut oil—delicious! But our favourite is the char-grilled cauliflower, served on a bed of hummus, topped with cumin seeds, parsley and pecorino, which is quickly devoured.


Larger plates concentrate on the meats with offerings of crispy-skin Berkshire pork belly, house-ground beef burgers, and Pure Suffolk lamb rump. We opt for the fried chicken served with potato puree, coleslaw and lashings of honey butter, and the autumn special, the great chilli con carne created with 16-hour, house-smoked brisket, jasmine rice and a cool coriander crème fraîche with sweet potato crisps.

For dessert, delectable gluten-free brownies with vanilla bean ice cream is the order of the day, but the cheesecake and French Quarter-style doughnuts are our pick for next time.