It's impossible to scroll through your Instagram feed without there being at least one photo of someone's meal (I mean, you follow The Urban List account, right?). And while you don't need the most expensive equipment to take amazing food photos, it does help to have a decent camera and a few tricks up your sleeve.
We've teamed up with Canon to give you our top 8 tips for taking better food photos that will impress the pants off your followers. Let the #foodporn begin!
1. Find a camera you're comfortable with

Din Tai Fung at Central Park
This is something you're going to own for a few years, so it's best to do some research on which camera is best for you before making a purchase. For those who don't want to outlay too much money, a good point and shoot will do the trick, however, nothing beats the quality of photographs from an SLR (I've been using Canon for years and have just started using the EOS 70D, which is fantastic). You can change lenses depending on what you're shooting and you have complete control of your photographs (which is important when you're trying to out-like your friends with your brekkie shot).
One of the best things about many new cameras (including my Canon EOS 70D) is that they let you do tricky stuff such as connecting to your mobile devices via the camera's inbuilt Wi-Fi. This allows you to upload professional-quality photos straight to your social channels, super quickly.
One of the best things about my Canon EOS 70D is that the autofocus is fast and smooth, which is SO worthwhile, especially when you've got hungry dinner companions (i.e. ALL my friends)—you won't be spending precious minutes trying to get that perfect shot. You can also pick what you want you want to focus on by touching the screen (Woop! It's touchscreen!), which makes it easy to focus on that melty, melty cheese on your burger.
2. Use natural light where possible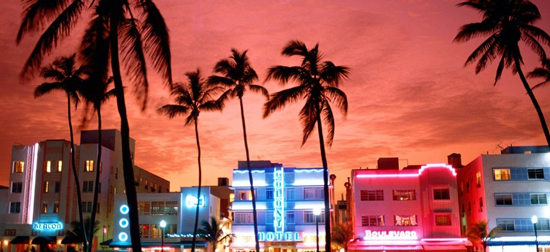 Rupert and Ruby at IconPark
Sorry guys, the flash on your camera phone is not doing your food photos any favours. To get the best food shots possible, either pick up a good DSLR (they are brilliant in low-light conditions) or try to position your food near a window to get a good amount of natural light. I know, I know, sometimes you're at dinner where natural light isn't really in abundance because, well, it's night time, so look out for lenses with a built-in image stabiliser, auto focus, high ISO, and large aperture. That way, you can avoid being that person using flash at a restaurant, plus you get sharp images, too.
3. Take photos of things people actually WANT to eat

This kind of goes without saying, but you'd be surprised how many photos end up online that look like you wouldn't feed them to your cat. To get the likes, go for photos that get people salivating—I'm talking about burgers, anything with a runny egg yolk (#yolkporn is a thing, dontchaknow), dumplings, and tacos. If it doesn't look like the most amazing thing you've ever eaten, don't post it.
4. Get the right lens for the job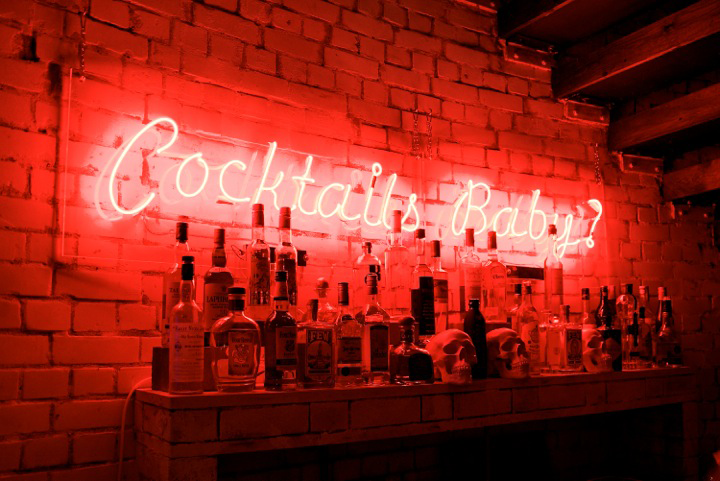 Rupert and Ruby at IconPark
The kit lens is fine, but if you want to take your photos to the next level, it's a good idea to get a few different lenses for various kinds of shooting. Here are a few that may be good for your arsenal:
I use the Canon EF 16-35mm as it's great for landscape photography. It's got a wide-angle lens which means you can take in the whole scene at a restaurant.
The Canon EF 70-300mm lens is perfect for capturing anything fast moving, such as a chef quickly chopping or a mixologist making a cocktail. The result? Photos that are wonderfully crisp and clear.
A 50mm Portrait lens like the Canon EF 50mm f/1.4 is the most popular with food bloggers because it creates a nice depth of field for your photos.

5. Don't overdo it on the filters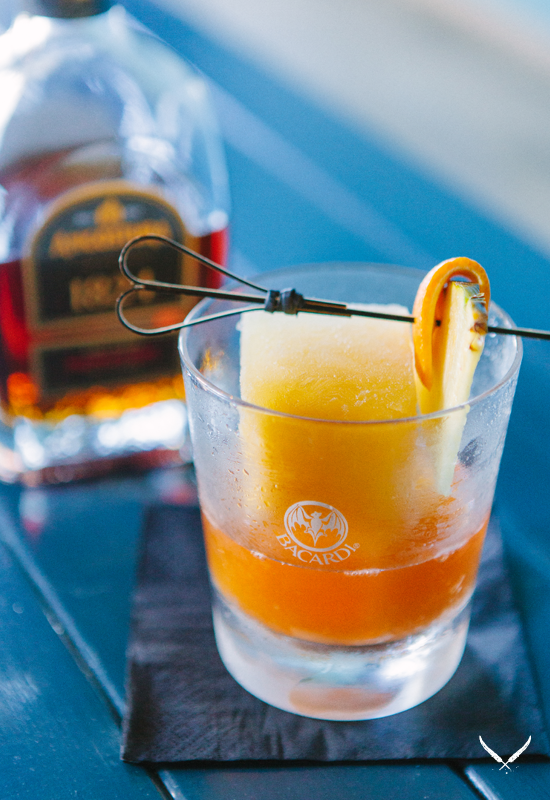 Filters are all well and good, but just don't go too nuts with them. Food photos that are over-filtered or that use the Kelvin filter (sorry Kelvin) in Instagram reminds me of girls that wear too much make up. Use the filters to enhance the food's natural beauty not to cover it with some ghastly overlay. The Canon EOS 70D has in-built filters, which you can edit directly on the camera, or you can play around with the Instagram ones. Either way, use sparingly.
6. Get the white balance right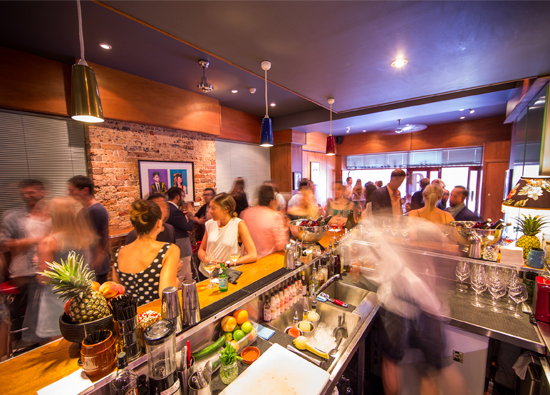 Food that looks overly blue, yellow, magenta, or green can ruin what could have been a drool-worthy photograph. You can use the white balance adjuster on your camera (if yours has it), or simply edit the photo on your computer or phone. You really want your food to look vibrant and tasty, not washed out and sad. Get the white balance right, and you're halfway there.
7. Composition


It's all about composition. This is one of the most important things you need to consider when taking a photo. You want people to wish they could reach into the photo and eat what's there. Flat foods like pancakes and cookies look best when stacked and taken from the side, whereas if you've got a delicious feast on the table, an overhead shot might be the best. Assess what you've got in front of you and take a few photos from multiple angles so you've got some options.
8. Practice, practice, practice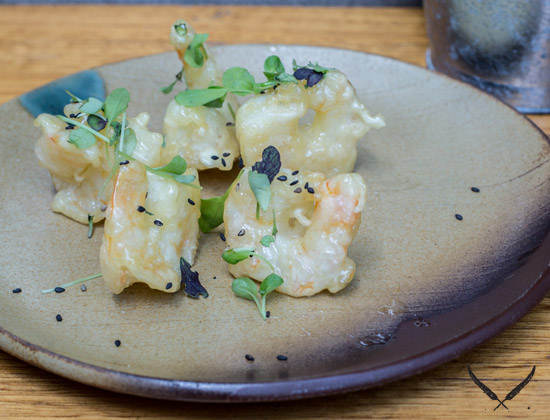 Oh, and did we mention practice? Just keep taking photos to see what works and what doesn't. Play around with your settings and don't be afraid to make mistakes. It should be fun!
For more information about the excellent Canon EOS 70D and their lenses (we highly recommend!), head to their website.
TUL Note: Today's List Love post is proudly sponsored by Canon Australia and endorsed by The Urban List. Our sponsored posts will never be a secret — the List Love seal will be stamped on any sponsored material you see on the site. Thank you for supporting the sponsors who make The Urban List possible.
Image credit: Sophia Fukunishi