Vegans, we're driving you underground—but it's for a good reason, we promise.
For two delicious weeks, INDU is holding #MeatFreeMonday dinners and you can consider the start to the week sorted. BYO stretchy pants because you and your mates will feast vegan style in INDU's underground terracotta-and-spice haven, tucked away downstairs from the George Street hubbub.
For $60 a head, you get all-vegan goodness done in INDU's signature mod-Indian and Sri Lankan style. Head chef James Wallis has put together a dreamy, innovative menu, starting with turmeric onion bread and beetroot tartare with curry leaves, before moving on to jackfruit dosa with red cabbage pickle, and a main of sweet roasted onions and baby leeks, fragrant with cumin and mustard seed. There's also a refreshing dessert of rhubarb granita, spiked with chilli and coriander, and they'll even throw in some cheeky surprise sides, they're great like that.
In classic INDU style, this feast is a celebration of the heart-warming spices and flavours of the subcontinent, just...without the meat. But don't panic—meat-free doesn't mean wine-free. They've lined up some lip-smacking organic wines at $55 a bottle, so let the vino flow.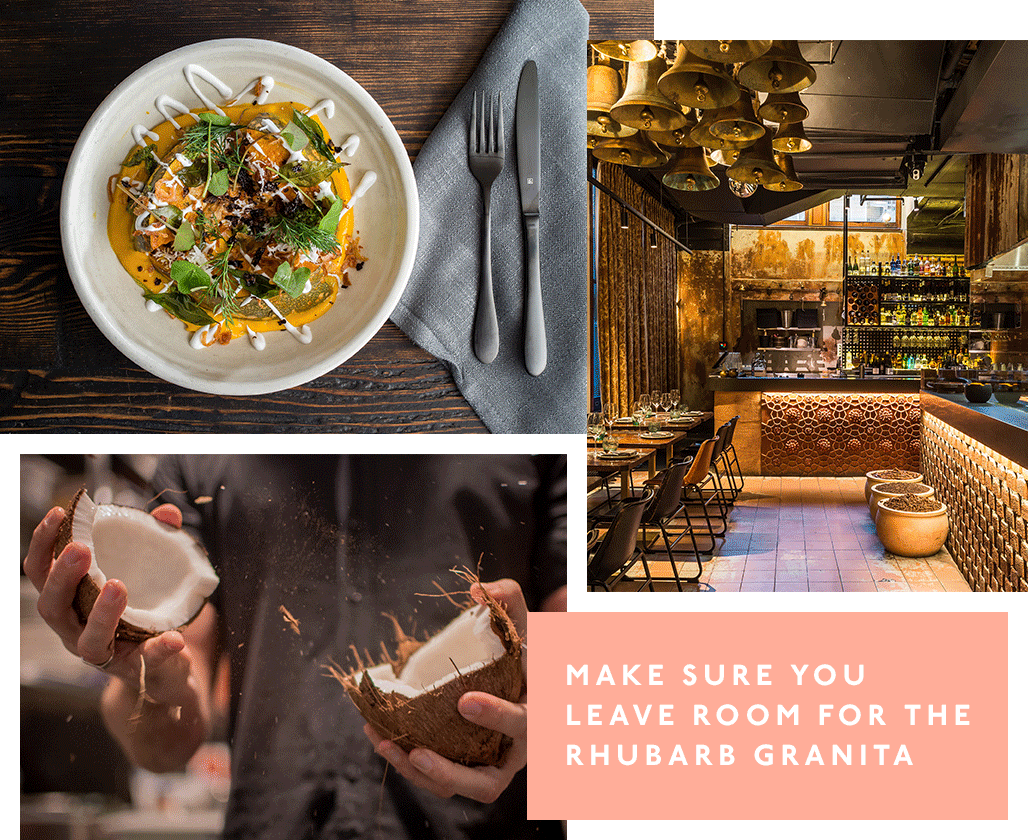 The Monday vegan feasts are just one part of INDU's third birthday celebrations. Over two weeks (25 June–7 July), they're also offering an epic 4-hour cooking class (with Palmera, an organisation that support local entrepreneurs), and an INDU x Samuel's Gorge collab dinner (four courses paired with the finest drops from their McLaren Vale winery).
Bean counters, they haven't forgotten you. From 25–30 June, you can score a bottle of Taittinger champagne for just $99. Think of it as a big ol' hi-5 for doing your taxes, and happy bloody EOFY to you, too.
For more details, head to www.indudining.com.au
The Details
What: INDU Goes All Vegan
When: Monday 25 June and Monday 2 July, from 5.30pm
Where: 350 George Street, (entry via Angel Place) Sydney
Cost: From $60pp, book online.
Image credit: Indu