A simple scroll through cake extraordinaire Reece Hignell's Instagram is a guaranteed mood booster any day of the week. The Newcastle-based baker is known for gracing our screens on not just one but two seasons of MasterChef, and after placing fifth in Season 12: Back To Win, he's tipped to become Australia's favourite cake boy—literally.
In partnership with Nescafé Gold, we caught up with Hignell to talk behind the scenes moments, big wins, taking the leap and owning your confidence. From cooking chicken soup at the age of 12 to bringing back old school baking in the name of his Nan, our foodie hearts are aflutter when hearing about his delicious journey so far.
Hignell will also be taking over our 'Gram in the coming weeks to share how to Make It Gold on the daily. You'll score a glimpse into his daily routine, creative flair and foodie escapades. But that's not all—we're also teaming up with a slew of other inspirational Aussies in the coming weeks to dive deep on how they find joy and Make It Gold on the reg—hit follow and watch this space for more feel-good moments coming your way.
Let's start at the beginning—where did your love of food and cooking come from?
I always love to dream big and be creative. When I was younger my mum would make the standard Australian '90s dinner every night, which was great, but I always dreamt of more. My Nan was pretty adventurous with her baking, and that really inspired me.
When I was about 12 years old, I bought my own cookbook and just got in the kitchen and cooked everyone dinner and I had the best time. I still remember what I made, it was chicken noodle soup and homemade hash browns, it was a random dinner but it was really cool. From there, it just ignited this really strong interest in food for me—when you identify your way to be creative, for me that was it.
Can you tell us about your journey so far—what made you make the leap and turn your passion for cooking into a career?
When I was 14 years old I got a job as a kitchen hand because I wanted to become a chef. But working in the industry from such a young age, everyone always said don't become a chef, so I was a bit turned off by it.
It led me more into the business side of hotels. I went to hotel school and for some reason ended up in HR and recruitment—I really loved all these jobs but I found them really repetitive. I was at a stage in my life where I had a pretty successful career, I was really happy with where I was and thought well, now is probably the time to attempt something if I want to do it.
MasterChef has always been on my radar. I got on to the show in 2018 for Season 10, and after that my life just changed. Now I have a cake business, I work in the industry and do a lot of events, and have now come back to MasterChef again this year.
WHAT DOES A TYPICAL DAY LOOK LIKE FOR YOU?
My day always starts with coffee. Growing up, we always had Nescafé Gold in my house so it's always my go-to coffee. I'm out and about a lot, so I quickly make my coffee at home and take it with me. My mornings are quite busy—like this morning I went to the gym and pushed myself so hard, then came home and made myself avocado toast.
Also, my absolute favourite thing to do is going grocery shopping, I always shop fresh for what I need. Then I'll come back home and bake—baking has become such a therapeutic thing for me, it's a challenge sometimes but a rewarding challenge.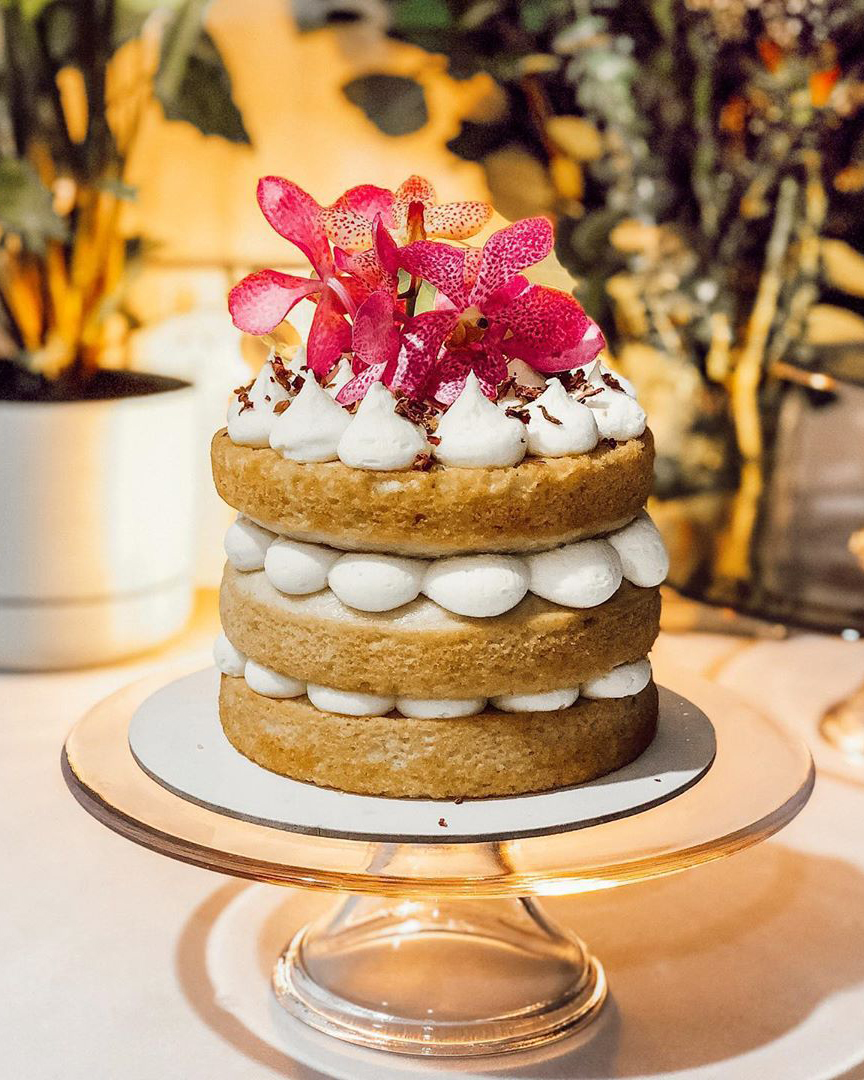 So you've been on not just one but two seasons of

MasterChef, how do you feel like you've grown between Season 10 and Season 12?

It's hard to put into words, I actually have goosebumps saying this. I am beyond thankful that I got to do it again. On my first season, it was such an amazing experience, but to go back with an identity and the confidence of what I've done in my business, with a style of cooking and something to prove, it made me a much stronger contestant. Because this time I wasn't trying to impress the judges, I was just trying to show the judges and Australia what I do. In my mind, I'm so happy that I made it to the end of the All-Star season—for me, that's a really big thing.
You've also launched your business Cakeboi in Newcastle last year, how did the idea and inspiration for Cakeboi come about?
It's kind of a weird and funny story. Three years ago I hated baking and now it's like the only thing I want to do. When I applied for season 10 of MasterChef you had to share your weakness and mine at the time was baking. I just never really liked baking because it was so rigid. But after MasterChef, I uploaded a cake I had made on Instagram and all of a sudden my friends were asking for cakes, and then their friends were asking for cakes for baby showers and weddings and suddenly I was doing two to three orders a week. And then I turned to my partner and said "I actually have a business. It's not just for fun anymore, this is like an income now."

HEALTH AND FITNESS SEEMS TO BE A VERY IMPORTANT PART OF YOUR DAILY RIGHT NOW, CAN YOU TELL US ABOUT HOW THIS ALL STARTED?
Health and fitness is a lifestyle for me now—I used to want the easy option, but now I look at my body as a resource. If my body is fit, I have more energy, I'm more productive, my relationships are better and my mind is stronger. I was having health problems, so I just went through this complete overhaul now it's just my life. But in saying that, there's no way in hell I will ever stop eating cake.
Can you tell us a bit about your journey to becoming plant-based, and how this influences your cooking?
For me, I made a change that actually did a lot of the work for me in getting healthier. I transitioned to a plant-based diet, and it worked really well for me and gave me a lot of energy. I love to eat vegetables and if I'm making a cake I'll just substitute the ingredients—I really want to make the perfect vegan brownie. I want to be able to stick to my roots, because I'm absolutely passionately in love with old school baking, but in saying this I also have a desire to make plant-based options. It's a lot of trial and error to come up with the recipes, but I like it because then I get to eat the cake.
What's your secret to nailing the perfect vegan coffee on the daily?
I am loving the Nescafe Gold Plant Based Latte range at the moment. I have been waking up in the morning with either the Coconut, Almond or Oat Lattes. And they taste SO GOOD—I love that I can just pop it into my Keep Cup and take it with me on the go.
Outside of the kitchen, what do you do to unwind?
I'm the type of personality that I relax once I've integrated with people, like I need to share my energy with other people and then I can unwind for the day. I'm always socialising or out doing fitness, whether it be going for a nice walk along the beach, going for a run or playing tennis.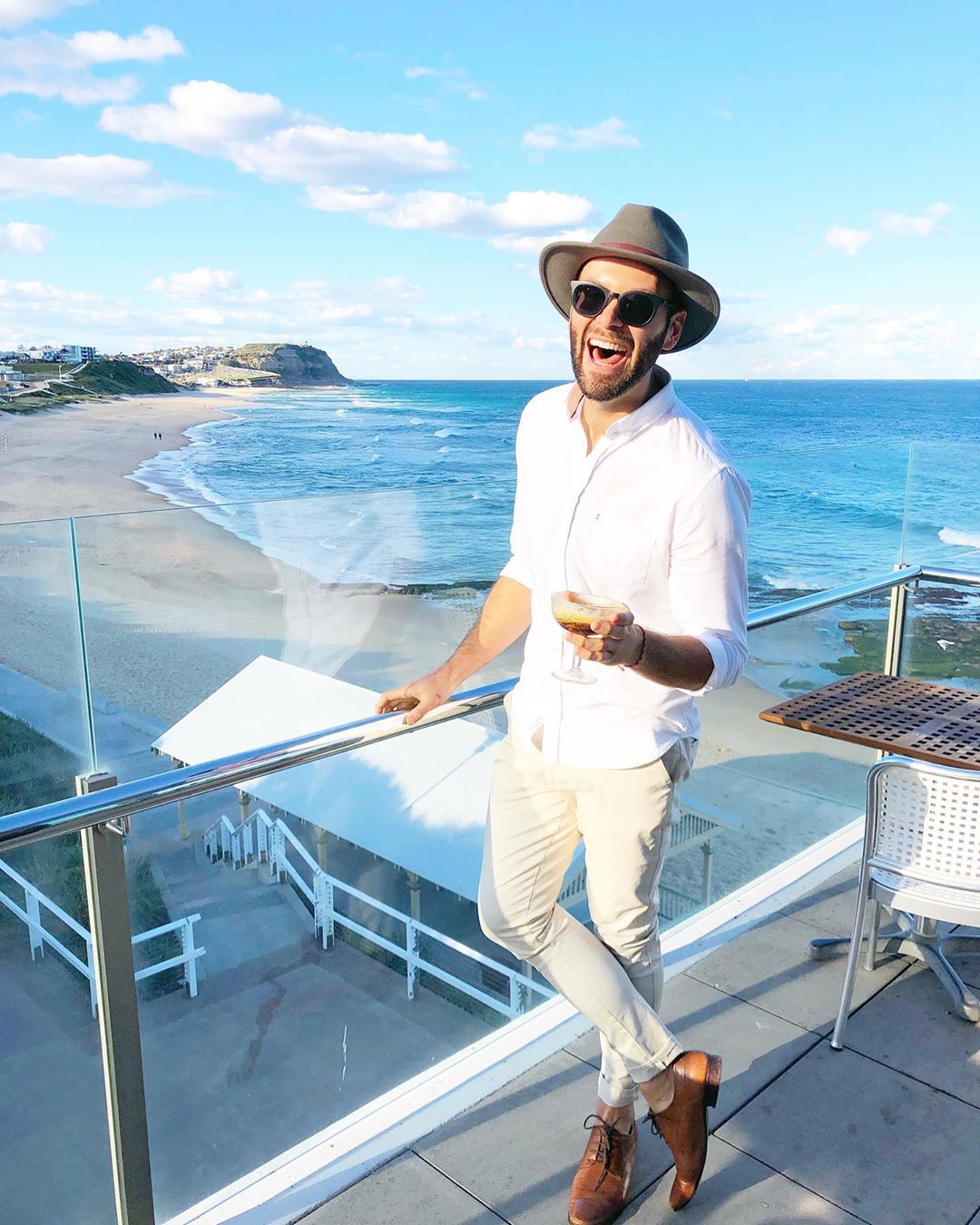 FOOD IS ALL ABOUT BRINGING PEOPLE TOGETHER, WHAT'S YOUR FAVOURITE WAY TO SHOW THE PEOPLE YOU CARE ABOUT SOME LOVE?
At least once a week I do a dinner party. I like to have my friends over, it turns out to be more affordable than going out, especially in the current climate, so having people over is really nice and fun. I also always bake all of my friends birthday cakes, I find that to be a really nice gift nowadays when possessions aren't always the top priority. A gift of food is really thoughtful and personal.
What or who inspires you the most?
My Nan is my first priority. During the filming of MasterChef, my Nan was so reluctant to give me any of her recipes, and she finally gave me her sponge cake recipe so I was able to make that on the show. Just four days before that episode aired, Nan passed away, so she didn't get to see it. But that knowledge of what my Nan does is my number one inspiration—I would love to one day be able to give people all these really cool things my Nan used to make me. That's the driving force behind my career and me, it's that old school style of baking.
And finally, when it comes to living your best life, how do you ensure you make every day a gold one?
After watching MasterChef back recently, I've only just realised what drove my progressive mindset. For some reason, I was just able to act myself, and when you're comfortable in yourself and who you are, things tend to go really well for you.
Looking for more inspiration? Head to our 'Gram where we'll be teaming up with Reece to share ideas on how you can make every day a gold one and spoiler, it definitely involves a much-needed cup of Nescafé Gold.
Editor's note: This article is sponsored by Nescafé Gold and proudly endorsed by The Urban List. To find out more about who we work with and why read our editorial policy here.