Everyone should experience Sydney from the air. True appreciation of this magnificent city, and its surrounding environs, seriously requires an aerial perspective. Soaring high above the harbour, gliding seamlessly along the Northern Beaches, distant waves crashing against hostile bluffs—a seaplane is the way to do it. Enjoying a magnificent meal at the end doesn't hurt either.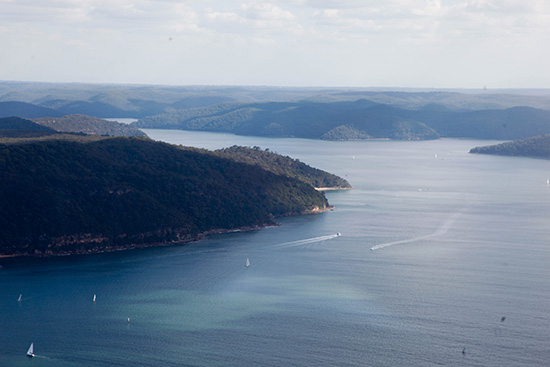 One brilliant Sunday in July we took to the skies. Not all were keen fliers but taking off from Rose Bay, the plane left the water with ease. Once high above the big smoke, yachts (and any anxieties) once appearing mammoth, now just specks against the great big blue. In less than 30 minutes and a world away, the plane landed effortlessly in Hardys Bay on The Central Coast. From there a boat was waiting to transport our party across the sun-kissed bay to Killcare, where Bells' staff would transfer our hungry stomachs to a table.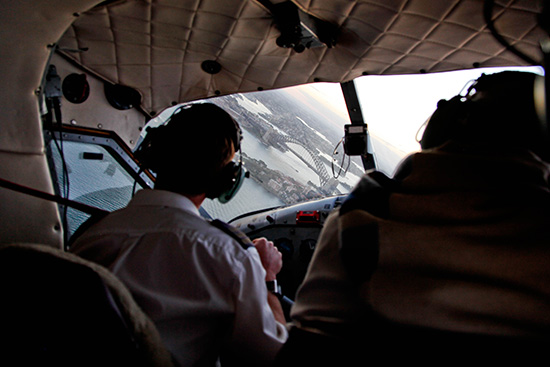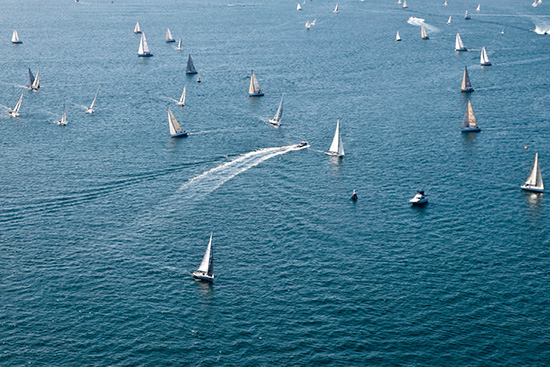 And what a table! Manfredi at Bells Killcare is the multi-award-winning, one-hatted restaurant of Stefano Manfredi, nestled within the stunning oasis that is Bells at Killcare Boutique Hotel, Restaurant & Spa. Seated on the sun-drenched terrace, enjoying the gorgeous vista of the 500sqm garden (15% of which supplies the restaurant's produce), we whiled away the afternoon, three delicious courses, a cheese plate and several bottles of fine plonk!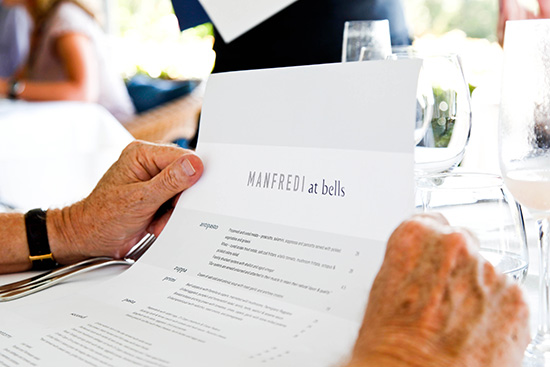 Every plate was perfection, from antipasto misto and freshly shucked oysters, to roast duck breast and grilled Blue Eye, we only wished we had booked rooms so we could continue feasting. Alas, with the Tartufo di Amadei, lavender panna cotta and raspberry Cassata plates licked clean, it was time to fly.


Disappointment at our impending departure quickly subsided once we were up and away. Sun setting, coastline ablaze, we articulated our sense of sheer awe and delight through sighs and loud, intelligent "ooooooh aaaaahhh's"! Landing where we had begun, it was obvious going to lunch would never be the same . . . you mean you want to drive?


Bells at Killcare Boutique Hotel, Restaurant & Spa
Manfredi at Bells is open to the public for dinner seven nights from 6pm and lunch three days from 12noon (Friday, Saturday and Sunday).
Address: 107 The Scenic Road, Killcare Heights NSW 2257
Ph: (02) 4349 7000
Email: [email protected]
Sydney Seaplanes
Fly/Dine Packages operate to other destinations including Cottage Point Inn, Jonah's Whale Beach and Peats Bite.
Ph: 1300 732 752
Email: [email protected]
Images by: Anastasia Nielsen