Billy Law has come leaps and bounds since his MasterChef days. Remembered for his cheeky grin and delectable twice-cooked pork belly dish on the show's third season, Billy Law has since taken Sydney's food scene by storm. He is a prolific food blogger, photographer, TV host, ambassador for Malaysia Kitchen Australia, and most recently author, with his drool-worthy cookbook Have You Eaten?
From growing up in Ipoh, Malaysia to learning to cook with mum, Billy takes us behind the scenes of Malaysian cuisine and tells us the hot-spots for Sydney's best satay. Also, we are lucky enough to be able to share his mouthwatering curry laksa recipe—which you can check out below.
TUL: Eating, cooking and enjoying mealtimes are a big part of Malaysian culture, what were your favourite home-cooked meals growing up?
Billy Law: My mum rarely cooked fancy meals unless it was for special occasions like Lunar New Year or Mid-Autumn Festival, but somehow I miss the simple home-cooking the most. If I have to pick, my mum's braised vinegar pork belly is my all-time favourite dish that I can never get sick of eating. It is super easy to cook and the dish itself is very comforting—it always makes me a little homesick every time I cook it.
TUL: You have said you like to try everything once, are there any dishes you have never tried again?
Billy: Well, I can't say I have tried too many 'exotic' foods in my life, but some of the weirdest delicacies I've had and probably won't try again are Balut, the fertilised embryo egg (ate in Vietnam) and also a squirrel stew. Oh yes, it was revolting to scoop up the big rat's tail out of the gravy.
TUL: An acquired taste I'm sure! What are the quintessential Malaysian dishes you would cook for a dinner with friends?
Billy: Usually I love to prepare a yee sang to kick off a dinner party with friends. It is a refreshing raw sashimi salad that is always served during Lunar New Year, because of its symbolic prosperous meaning. Followed by a banquet of some of my favourite dishes, including: curry chicken, char kway teow, satay chicken and of course nasi lemak.
TUL: That sounds a lot more tempting. Any cooking tips from your mum that you can pass on?
Billy: You see, my mum never really taught me how to cook, and also she never wrote any recipes down to pass on. It is a very typical way of cooking by the older generation, where everything was cooked by guess-timation. I learned how to cook by watching and observing my mum, then experimenting myself to get the flavour as close to my mum's version as possible. I believe there is no right or wrong to a recipe, it is all part of the fun to experiment in the kitchen.
TUL: Is there a particular dish that is your favourite? Can you share the recipe or your tips?
Billy: Laksa lemak or curry laksa is a perfect winter warmer, but also great during summer when your taste buds are dying for some fresh, spicy flavours.
Billy Law's Malaysian Laksa Lamak
Ingredients
2L water
500g raw prawns, peeled and? deveined, reserve the prawn heads
1 boneless, skinless chicken breast, butterflied
1/2 cup vegetable oil
400ml coconut cream
200g fried tofu puffs, halved
2 stalks curry leaves
450g fresh Hokkien egg noodles
200g dried rice vermicelli, soaked in warm water for 10 minutes then drained 200g bean sprouts
salt to taste
Laksa paste
5cm piece galangal, peeled and chopped
5cm piece turmeric, peeled and chopped (or 1 tablespoon ground powder)
?250g French shallots, peeled
10 garlic cloves, chopped
?20 dried red chillies, seeded then soaked in hot water for 30 minutes to soften (less if you don't like it too hot)
?6 large fresh red chillies, seeded and chopped
10 candlenuts
50g dried shrimp, soaked in hot water for 10 minutes then drained
2 Tbs belacan (dried shrimp paste), toasted
?2 lemongrass stalks, white part only, chopped
Step 1. Pour water into a large stockpot and bring to the boil, then turn the heat down to a simmer, add the chicken and let it cook for 20 minutes. Reserve the stock, remove the chicken, set aside to cool, then shred the chicken into small pieces.
Step 2. Meanwhile, put all the laksa paste ingredients in a food processor and blend to a fine paste.
Step 3. Heat oil in a wok on medium heat, fry prawn heads for a minute, then add laksa paste and fry for a further 15 minutes. When it's done, the paste should be dark brown and a layer of red oil will separate from the spices.
Step 4. Tip everything in the wok into the chicken stock and bring to the boil. Pour in coconut cream, season with salt, add curry leaves and fried tofu puffs, then lower the heat and let the soup simmer until you are ready to serve.
Step 5. Half fill another large pot with water and bring to the boil. For each serve, grab a small handful each of Hokkien noodles and rice vermicelli, and a few prawns. Put them into a wire mesh strainer or a sieve and dunk the noodles and prawns into the hot water for 1 minute. Drain and shake off any excess water, then transfer to a serving bowl. Top the bowl of noodles with bean sprouts and chicken then ladle the hot laksa broth along with a few tofu puffs over the top.
TUL: We would love to know your favourite Malaysian spots around Sydney?
Billy: I love Mamak restaurant on Goulburn Street near Haymarket, they still serve the best Roti Canai in town. If you love laksa, then you simply can't miss Malay Chinese (or MC for short) on Hunter Street. They also have a daily menu roster where a special dish will be served each day. Try to go there when they are serving Assam Laksa, a unique variation of laksa, which is actually served in a sour fish stock, made famous in Penang. I guarantee you will love it.
TUL: And where is the best, most delicious nutty satay?
Billy: Mamak (as mentioned earlier) does very good satay. Other places that have good satay are Chinta Ria at Darling Harbour, Kuali at Lane Cove, and if you are in Melbourne, try Masak-Masak.
TUL: What was your 'highlight' moment when competing on MasterChef?
Billy: My highlight moment was definitely cooking for the Dalai Lama, not many people can say that. It was a very humbling experience.
TUL: Yes. And congratulations on combining all your creative passions into one career—photographer, designer and foodie—— can you tell us a bit about your food photography workshops?
Billy: It started with friends asking me to teach them more about food photography, so I booked a restaurant and went through some basics, then we sat down to enjoy a scrumptious lunch together.
Everyone had such a great time learning and mingling, they started blogging about their experiences—it then became a regular workshop in Sydney. Only recently I've started to run the workshops in other cities, like Melbourne, Perth and hopefully the next one is in Brisbane and Adelaide. Some people are interested in learning how to tackle low-light situations in restaurants, and still be able to take a good photo, and others want to learn about food styling at home. I cater for all!
TUL: Now we know you like to weave travel into your food life, can you tell us about your latest trip?
Billy: I am actually replying to you right now from Malaysia, en route to the USA! Food and travel always go hand in hand, it is part of the gastronomic journey. I prefer to capture the essence of the city, the streets, the passers-by, the restaurant, the food, everything, it is 'part of the story'. I am sure you will see a lot of food pictures flooding in on my Instagram in the next couple of weeks! Watch out!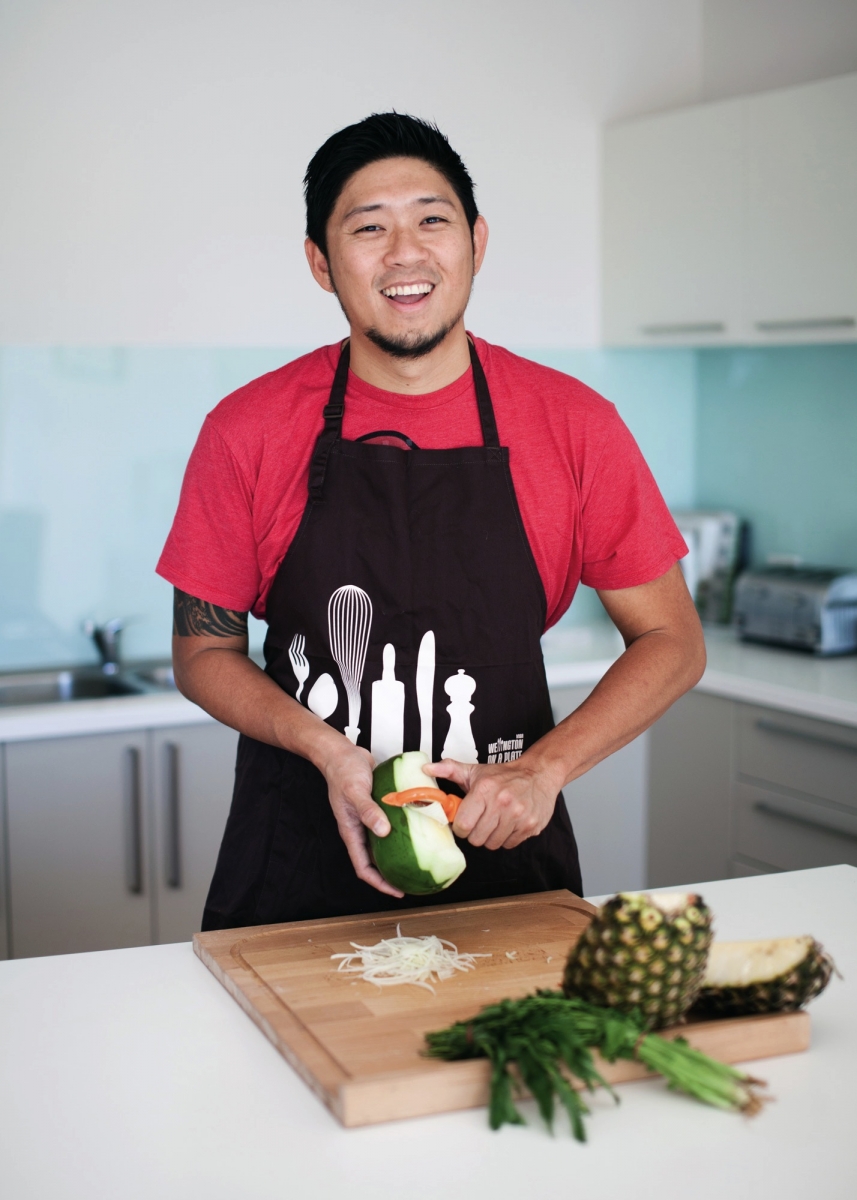 Top image: Billy Law A Table For Two