Alfredo Repole was born to make pizza.
Hailing from Naples, he grew up with a baker for a mother and his three brothers all spin dough in various Napoli establishments. The man knows pizza in a way that few others can ever dream of. His passion and dedication to the craft are evident in his work ethic, his rigorous sourcing of ingredients, and the fact that he shipped a two and a half tonne pizza oven made from volcanic stone direct from Naples. That pizza oven is now the literal cornerstone of one of Sydney's best pizza restaurants.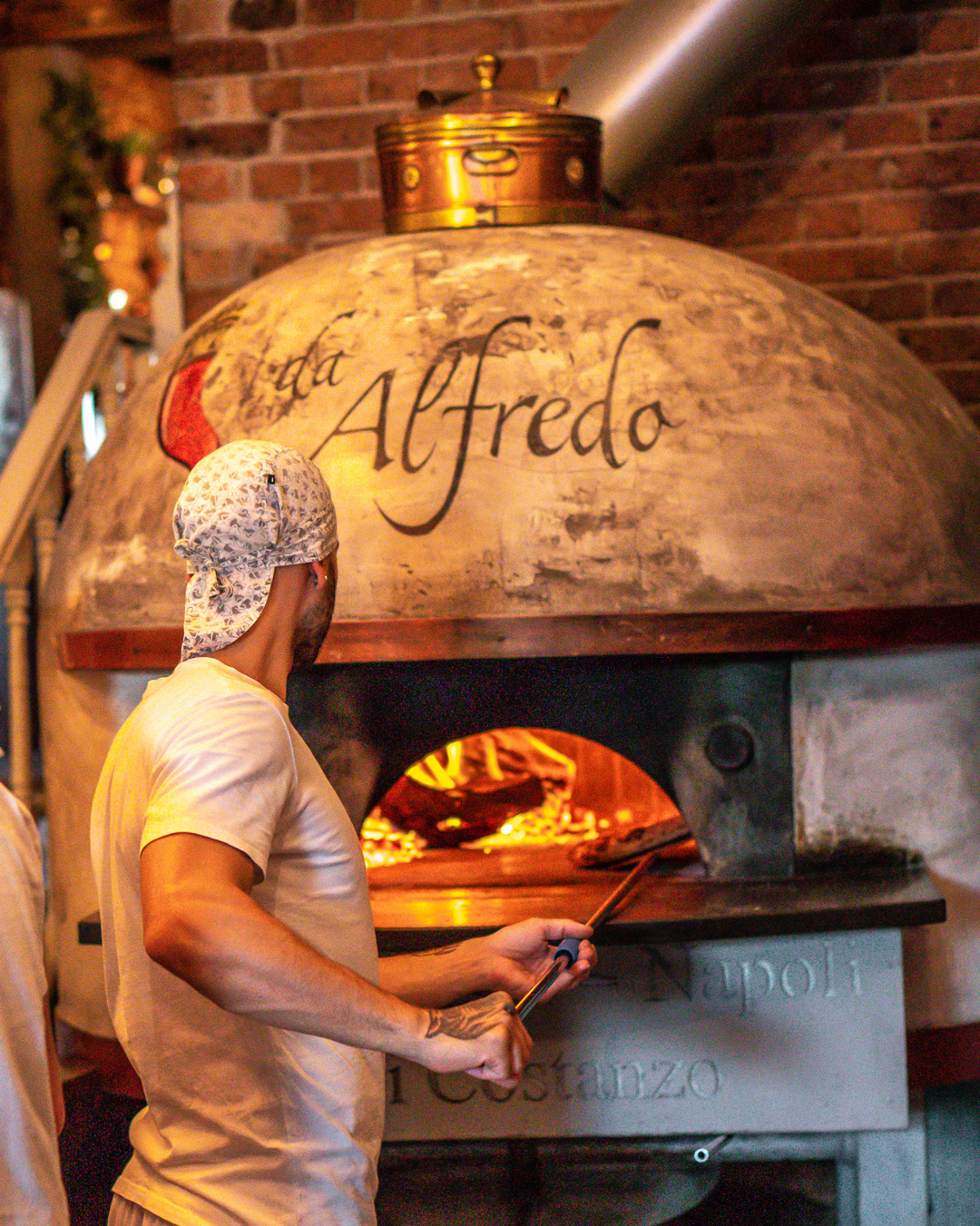 Alfredo's is dimly lit with roughly textured earth-tone walls bordered by sleek, turquoise tiles. The scent of smouldering oak fills the space as it chars those sacred cheesy disks for the assembled crowds who pack it out on a Friday and Saturday night.
"When you come in, it's like a time capsule" explains restaurant manager, Nino Didonato. "You look around and you say 'wow, are we still in Sydney?'", he laughs. "It's not easy but we try to achieve that atmosphere, that's what the restaurant is all about."
If you hadn't guessed, the focus here is on classic Neapolitan dishes. Pizza is king, of course, and with this, you're looking at things like the Margherita, made with regulation San Marzano tomatoes grown on the slopes of Mount Vesuvius, and bufala mozzarella, garnished with fresh basil.
Notable others include the Salsiccia e Friarielli, a white-base Neapolitan pizza flavoured with Italian sausage, fresh chilli and cime di rapa. That last one is explained by Didonato as "between spinach and broccolini, a little bit bitter… we Neapolitans go crazy for this stuff."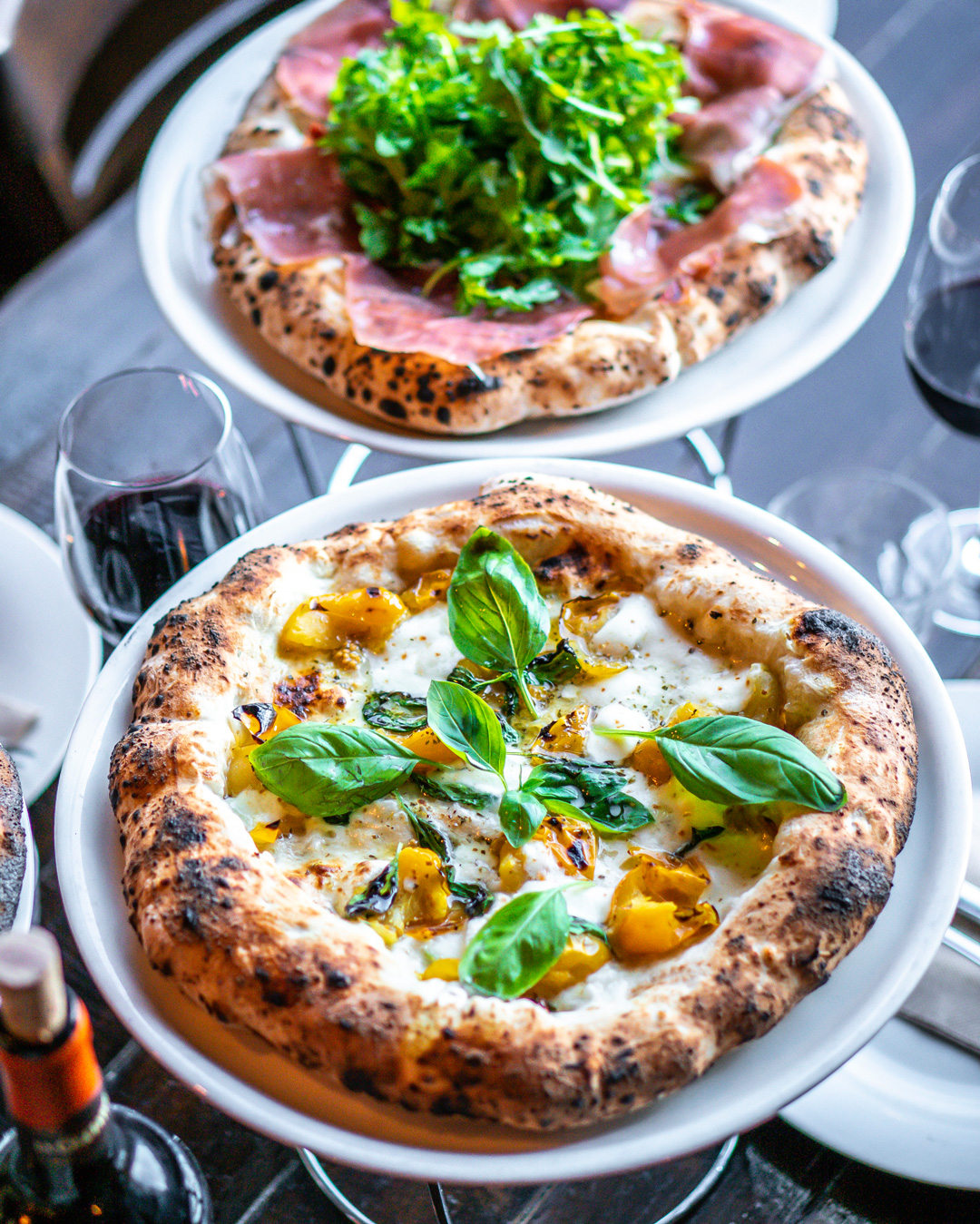 If you want to stray from the dough, go for the seafood linguini, cooked the traditional Neapolitan way and loaded up with king prawns, chilli, garlic and parsley. And while you're at it, a side of zucchini flowers goes down an absolute treat.
"All these dishes come from cucina povera—peasant cuisine," Didonato tells us. It's the type of food you can make easily from just a few ingredients that the Neapolitans have refined into an art form over the generations. "You've come through the war and you only have flour and potatoes, so what do you make? Gnocchi," says Didonato. Their gnocchi really is excellent.
It's not just the ingredients and the simplicity of the food here that makes it worthwhile. When you eat at Alfredo's, it's like you're being given a masterclass in traditional Italian cuisine. "What sets us apart is that we strictly—and when I say strictly, I mean strictly—stick to the traditions," says Didonato.
He demonstrates by talking us through the pizza, pointing out the burn on the outside, the large fluffy bubbles on the inside and the rise of the crust, which are all the result of techniques passed down through generations —techniques that most others have abandoned for the sake of ease or efficiency.
"A pizza maker will come here who has been making pizza for 30 years and he won't be able to stretch our dough because it's so soft. You gotta know the technique, otherwise, it's a disaster." Softer dough means a lighter pizza but it also makes it hard for the restaurant to employ people. Repole has been rolling dough here for three years and is still in front of the oven most nights of the week.
"You do it for the love of it," Didonato explains. "If you don't have love in what you do, it's not going to be worth doing."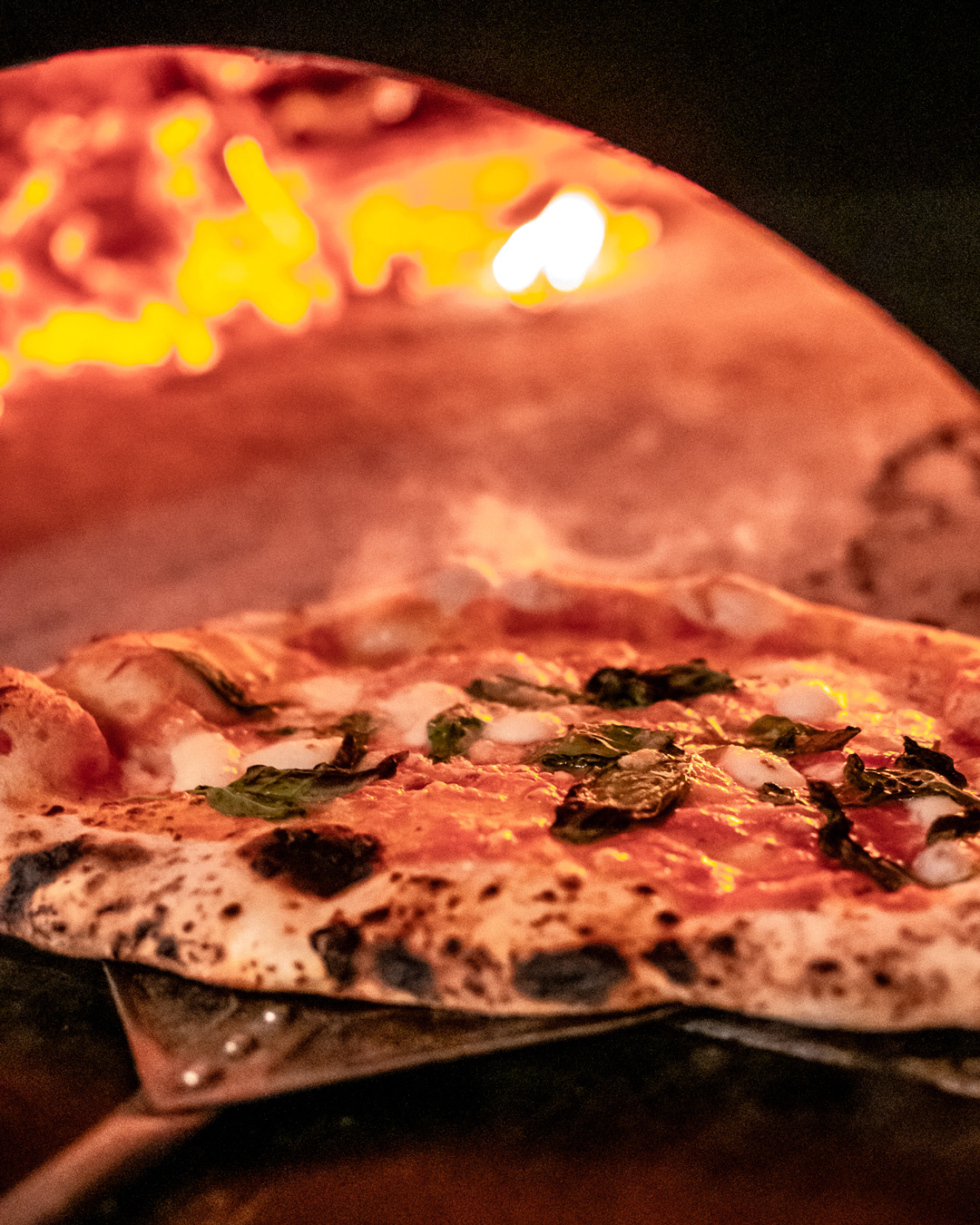 The pair thrive off their work however, and have built a reputation off the back of it. As long as they're making people happy, Didonato and Repole will keep doing what they're doing.
"People have come from Naples," Didonato tells us, "and said to me, I love your pizza better than the ones I had in Naples. I could run for a whole week on just that compliment!" In the end, for these guys, that's what matters; being able to replicate the taste of their childhood on the other side of the world.
For more of Sydney's best pizza, head over here.
Image credit: Pizzeria da Alfredo