You've probably left all your Christmas shopping to the last minute—seriously, Christmas Day is only 10 days away—and you've no idea what to buy anyone. To make life a smidge easier for you this Christmas, and to leave more time for all the festive drinks and nibbles, we've put together the gift guide of all gift guides to take the hassle out of gift giving this year.
From Brisbane independents to the most iconic Aussie brands, this is your one-stop shop for all your Christmas pressie needs. Read on for the ultimate A-Z Brisbane gift guide.
Happy shopping!
Artwork, That Works Hard
Let this gorgeous Dinosaur Designs resin platter do all the heavy lifting this season.
Baby, Let It Burn
Damselfly's cheeky candles say what we're all thinking…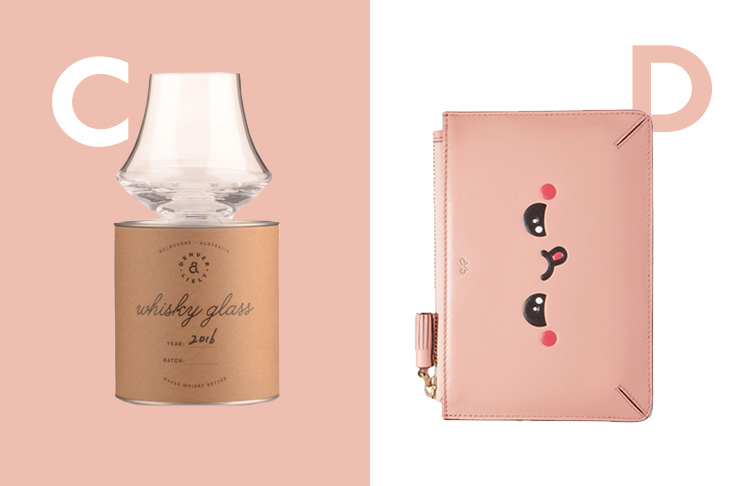 Cheers To That!
Make like the everyday Don Draper you are, with these custom hand-blown whisky glasses from Denver And Liely.
Designer Dress Code
Whimsy doesn't even come close to describing this cute AF Anya Hindmarch Kawaii pouch.
Everything Is Better With Jewellery
When all else fails, go jewellery, especially anything from Natasha Schweitzer. Serious brownie points.
Fly A.F
These navy vintage Adiddas sneaks will sate even the biggest sneaker heads.
Get Soaked
This frilly number from Zimmermann is a fail-safe gift that will go the distance (at the very least, all summer long).
Hang Ups
A bit of artwork from TW Fine Art will brighten up any home.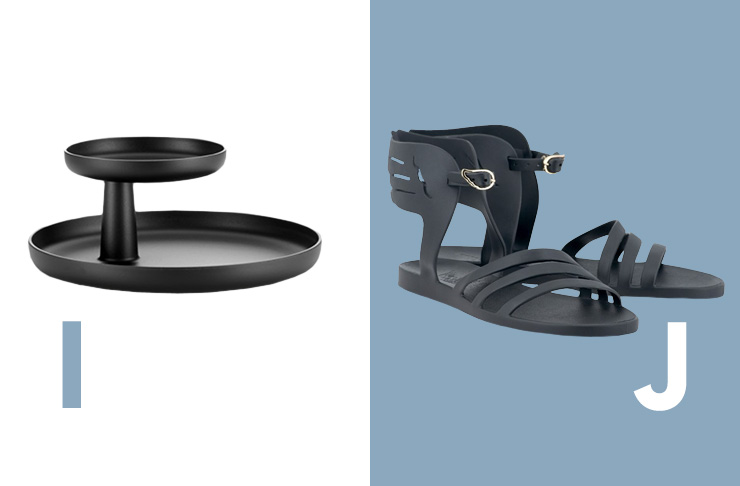 In Case Of Last Minute Drop Ins
This eye-catching tray from Living Edge is perfect for the host looking for a little wow factor.
Jandles, But For Adults
Take your coastal dress code up a notch with these super cute Ancient Greek jellies.
Keep A Secret Stash
Give the gift of New Farm Confectionary to a friend. Or just keep it for yourself…
Laps In The Pool
An inflatable pool toy from Fun Boy; the gift that gives to everyone.
Marl Grey For The Monochromatically Inclined
Keep your fashion looking fly this summer, with The M|N|M|L organic cotton tee.
Not Just Another Hamper
If only every hamper could be this cool. Get yours online from The It Kit.
Oily Faces Are Happy Faces
Trust us, you'll get serious kudos with Aesop's parsley seed serum under the tree.
Pour Yourself Another
Because, Four Pillars do Christmas gin!
Quite The Statement
We're in love with this stunning Grace Atelier De Lux Babette suede bag from Calexico. Perfect for multiple social occasions this festive season.
Remember To Keep Caffeinated
For all the coffee lovers out there, the Chemex Classic will keep you buzzing all holiday long.
Seasonal Stripes
This Frances Hendrie tee is the perfect beachside cover up.
The Signed Fashion Tome
Let's be honest, a signed copy of Toni Matichevski's gorgeous 'The Elegant Rebel' is a pretty bloody great pressie.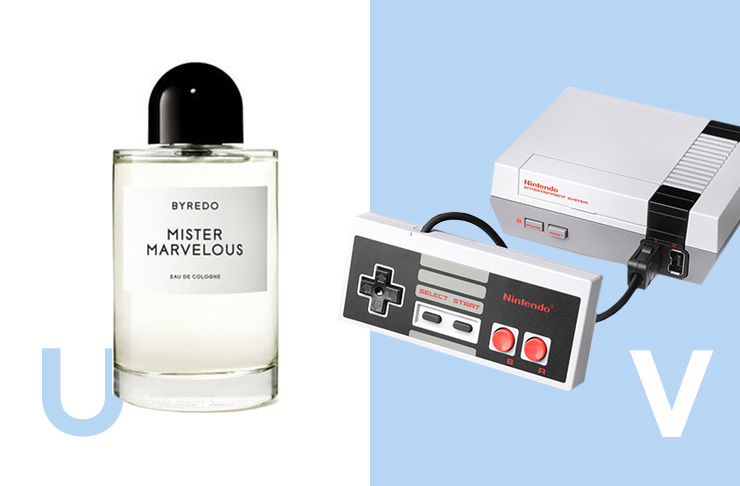 Under Your Spell
Byredo's gorgeous scent, Mister Marvellous is simply marvellous for a Christmas Day spritz.
Vintage Gamers
Possibly the hardest gift to get your hands on in 2016 (unless you're willing to sell your firstborn), you can still pick up a NES here.
Wine Not?
Give a case of Australian small batch wine from Spoken Wine this silly season.
X-Ray Vision
Keep your peepers sun safe and looking sharp this Christmas with a pair of eye goggles from Retro Superfuture.
Your Face Will Thank You
After all those social engagements (and one too many glasses of egg nog, no doubt), your skin will thank you for Sunday Riley's Juno Face Oil.
Zzz… Catch Forty Winks
Banish under-eye bags and interrupted sleep with Slip's silk sleep mask. Possibly the greatest gift ever?
To get you in the festive spirit, pick yourself up a batch of Brisbane's best mince pies.
Image and design credit: Gabrielle Sternqvist