We've been #blessed with more than a handful of worthy new openings on the Sunshine Coast over the last little while.
And because we're so freakin' excited about them, and want you to get pumped too, we're bringing them altogether in this handy little list.
Print it, bookmark it, screenshot it—whatevs. Just keep it near, for those days when you feel like shaking things up with a visit to a newish cafe or restaurant.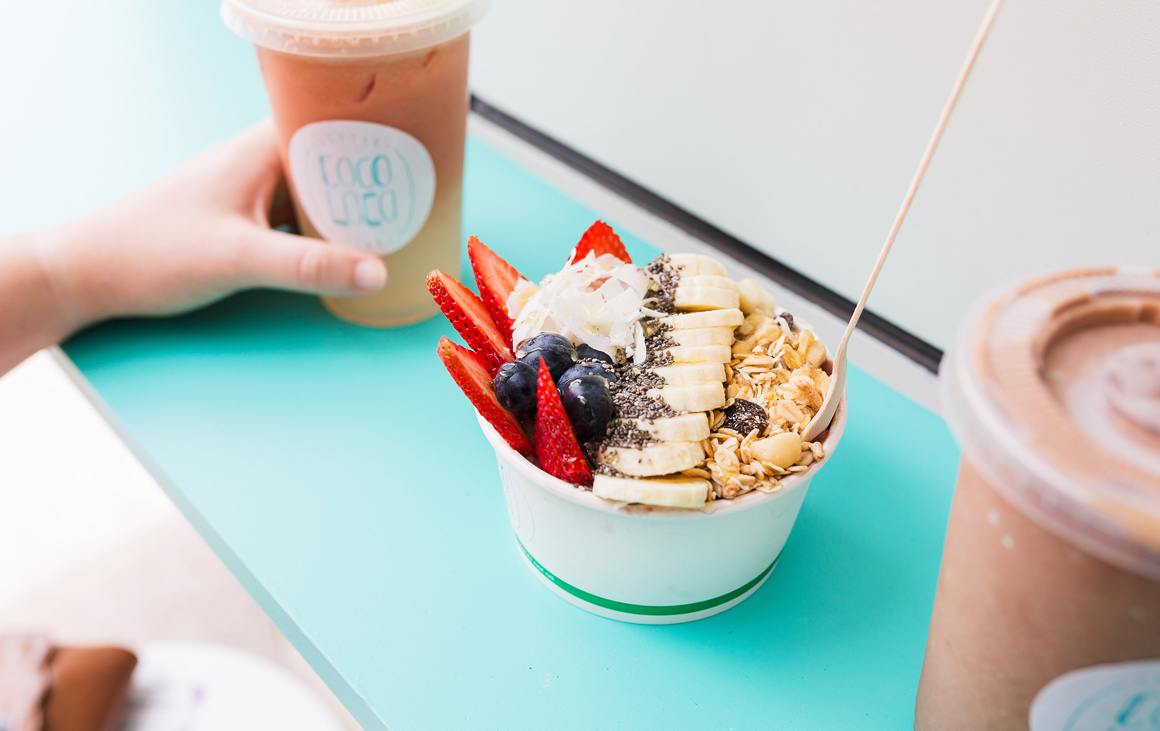 Cholo | Noosa
Noosa's newest Mexican restaurant and bar only threw open its doors the week before last, and my oh my has it made a strong first impression. We went, we devoured, we wrote about it—and now, a big part of our brain space is taken up by thinking about it. All. Day. Long. Tacos, torta, and chilli cheese fries—Cholo does it all, and they do it VERY well. Round up your mates, bags one of the big picnic tables and let the good times roll.
Winnie | Woombye
The definition of "adorable", Winnie is the cutest addition to the Sunshine Coast's cafe scene in yonks. Teeny-tiny with a white-washed al fresco terrace, this is THE spot to head for brunch if you're around Woombye. And really, even if you're not nearby, their cups of Vintage Black coffee, their smashed avo with house-marinated feta, and their bacon and egg brioche burger, are totes worth the drive. Plus, if you're already big fans of Little Boat Espresso in Marcoola, you'll be happy to know Winnie is run by the same smiley folk.
Henry + Co | Landsborough
Because we're all about being honest, we haven't actually been to this new Landsborough food market yet. But, from afar, we're already loving the look of this slashie—yep, it's a florist, an eatery AND a grocer all bundled into one. We first noticed Henry + Co's very cool logo, and from there, we've been eyeing off the ploughman's breakfast and Clandestino coffee. Sitting across the road from the train station, right in town, it's worked its way to the top of our must-hit list.
Bao Down | Mount Coolum
A neighbourhood gem we'd like to keep to ourselves, Bao Down is one of the Coast's only Vietnamese restaurants. This new Mount Coolum restaurant is so fresh it doesn't even have signage, but they've got their menu down pat and that's all we care about. Go on an empty stomach and try the Rip Snorter—a sticky BBQ pork belly bao packed with pickled cucumber, fresh coriander, and crispy ginger—the beef pho, and the pork buns. As well as everything else on the menu!
Little Coco Loco | Caloundra
Southerners will already be familiar with Coco Loco Club in Moffat Beach, but did you know that these guys opened a second store? Little Coco Loco was launched in Caloundra CBD at the end of 2016 but with so much going on over Xmas, it may have slipped under you radar. If you're strolling 'round town or getting bronzed at Happy Valley or Bulcock Beach, this little kiosk is the perfect place to sip a good-for-you smoothie in beach club-style—think: loads of rattan, umbrellas, and peachy club chairs.
New Village Bicycle | Noosa
If you've already put your "local" stamp on the new Village Bicycle, then it's probably old news to you. But for the peeps who haven't ventured to this Noosa Junction hangout spot since it opened in late December, consider this a stern reminder to get there, stat. We don't know what we love more… the astro-turfed beer garden out back, the saucy hotdogs, or the summery cocktails.
The Jungle | Moffat Beach (Now Closed)
If you're looking for a place to down a beer post-beach sesh, you can't go past The Jungle. From the guys behind The Pocket, this Moffat Beach bar is a super relaxed, tropical oasis with plenty of space for group gatherings. Already dropped in and looking for another reason to head back? The crew are now hosting a locals' trivia night on Thursdays, kicking off at 6.30pm. Spots are limited though, so don't leave it too long before you put your name down on the sign-up sheet at The Pocket.
Image Credit: Claire Plush and Daniel Hine for Metropolist