When it comes to ranking our favourite past times, it's hard to pick between shopping and eating—there's no greater feeling, really. Which is why we thought it was about time we delved into the Sunshine Coast's ultimate foodie and shopping haven, Sunshine Plaza.
Sunshine Plaza? We hear you ask. Yep, you read that right. In case you missed it, Sunshine Plaza scored a major facelift earlier this year and it's turned the Sunny Coast's shopping scene. No need to jump in the car and trek down to Brisbane to get your shopping fix, you can now spend your hard-earned coin right here. We're talking exciting new boutiques and tasty foodie haunts, plus all your favourite fashion brands. The best part? You won't have to spend hours searching for pesky parking spots, with a surplus of parking available making even more time for shopping. Win.
Aussie Icons
When it comes to the ultimate shopping experience, it's essential to have a bit of everything. So luckily for us, Sunshine Plaza is home to legendary Australian brands like Aje, who showcase raw beauty, tough femininity and effortless cool, Sheike, who specialise in the ultimate expression of style as well as bold and knockout statement pieces from Aussie legends, Sass & Bide (available in Myer). But that's not all, you can also find contemporary fashion labels like Bec and Bridge, the feminine silhouettes and masculine tailoring of Camilla & Marc and let's not forget one of our all-time favourites, Keepsake the Label. They can all be found under one roof at David Jones. RIP wallet.
Something For Everyone
If you're also on the hunt for some threads for him, you'll be pleased to know Sunshine Plaza is decked out with some of the very best. You can snap up the likes of Industrie at Myer, the newly opened Polo Ralph Lauren, Politix, Volcom, Tommy Hilfiger and Calvin Klein. With a lineup like that, you're pretty much guaranteed to score a stylish get-up (or two).
Food, Glorious Food
If all that shopping has left you hungry, make sure to plan a few pit stops at some of Sunshine Plaza's most delicious foodie haunts. If you're after refreshing acai bowls, guilt-free feeds and delicious smoothies, head straight to Pineapple Express⁠—on the new Cornmeal Promenade⁠—and make sure to snap a picture in their swing chair. If you're after a feed with a bit more punch, be sure to visit Roti and Buns who started from humble beginnings, selling their soft and fluffy roti at the Brisbane Farmers Market. Combining Malaysian and Hong Kong flavours, you know you're in for a tasty treat (PS: make sure to order the Roti & Chicken Curry). For the ultimate feast, you can't go past The Bavarian, who serve up tantalising German dishes as well as free mini sausage rolls, Texan sloppy fries or Cajun popcorn chicken with all drinks ordered from 4pm to 6pm, daily. Honestly, you can expect feasts and flavours from across the globe; hit up Fratelli Fresh for carb-heavy Italian fare (opening October 23), Nguyen Brothers for fresh and aromatic Vietnamese or El Camino for Tex-Mex sauciness (opening October 23). We're sold.
Sweet Dreams Are Made Of These
If the sweet side of your stomach is needing some love, there's a plethora of sugary goodness to get amongst at Sunshine Plaza. Get your hands on Melbourne-made royalty and head to Little Sparrow to try their newly stocked "Butterbing" biscuits. Think two super fudgy brownie cookies filled with buttercream, yes please and thank you. If you're a true local, you've definitely indulged in a Betty's Burger before, but have you tried their concrete? Forget regular ice cream, this is house-made frozen custard ice-cream that comes in either vanilla or chocolate and allows you to choose your mix-ins with drool-worthy additions including cookie butter, doughnut pieces and even cheesecake. Now let's not forget our bread and butter, Noosa Chocolate Factory, who are now serving their coffee with free chocolate samples. We can't get enough of their dark chocolate macadamia brittle and their signature product, fresh rocky road which is made daily and features their secret recipe strawberry jelly, heaven. Lastly, chocoholics, you haven't been forgotten with I Heart Brownies serving up some seriously delicious, gluten-free brownies that are both crispy on the outside and gooey in the middle. And with 12 types of brownies to choose from, it'd be a sin to not sample them all.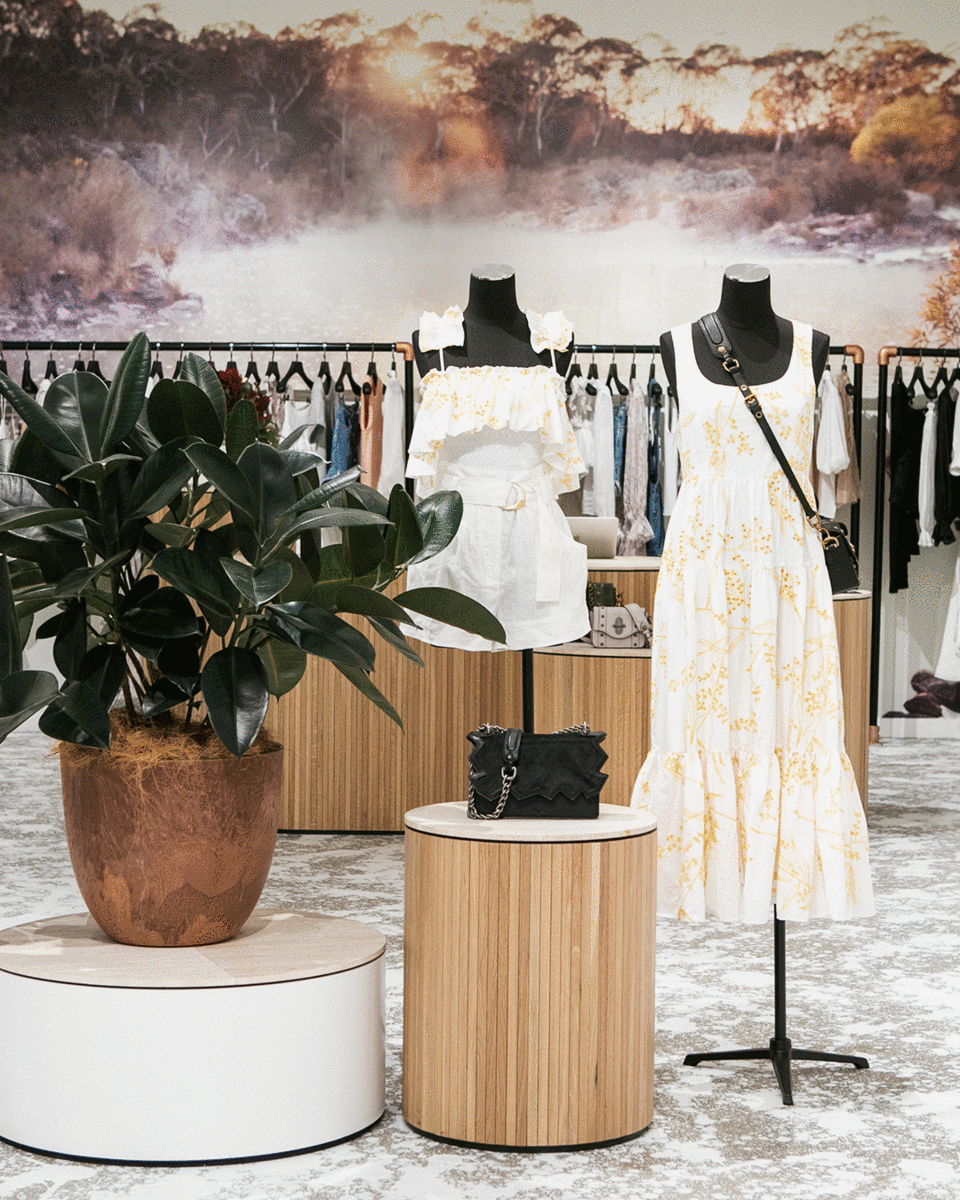 It's All In The Details
Bulk food and endless brands are essential when shopping, but at Sunshine Plaza, it's the little things that make a great day of shopping even better. Australian made Exotica Athletica are also high on our radar, catering to all sizes with ready-to-wear and made-to-order custom fit activewear for all shapes and body types. For more athleisurewear, hit up Lululemon and put your fresh threads to good use with Lululemon's free in-store yoga classes every Sunday morning. But if you're shopping for a special occasion and you need to look your best, head to Sephora for a makeover and all of your beauty essentials, oh—and be sure to take full advantage of David Jones' complimentary styling service in their dedicated plush styling rooms. Did someone say weekend ready?
No matter what your shopping entails, you're sure to find it all (and more) at Sunshine Plaza.
Editor's note: This article is sponsored by Sunshine Plaza and proudly endorsed by Urban List. Thank you for supporting the sponsors who make Urban List possible. Click here for more information on our editorial policy.