Food. It makes us do some crazy shit.
Like hop behind the wheel on a 40-degree day, all in the name of heading to some of best Sunshine Coast cafes to grab the primo-est coffee of the week, or that serve of eggs benny that no-one does better, or that gooey injectable sweet that you know you don't need but you just HAVE to have or else you will faint from starvation.
So who are we willing to use the last dribs of this week's petrol on? Here are six of our fave cafes that are totally worth jumping in the car for.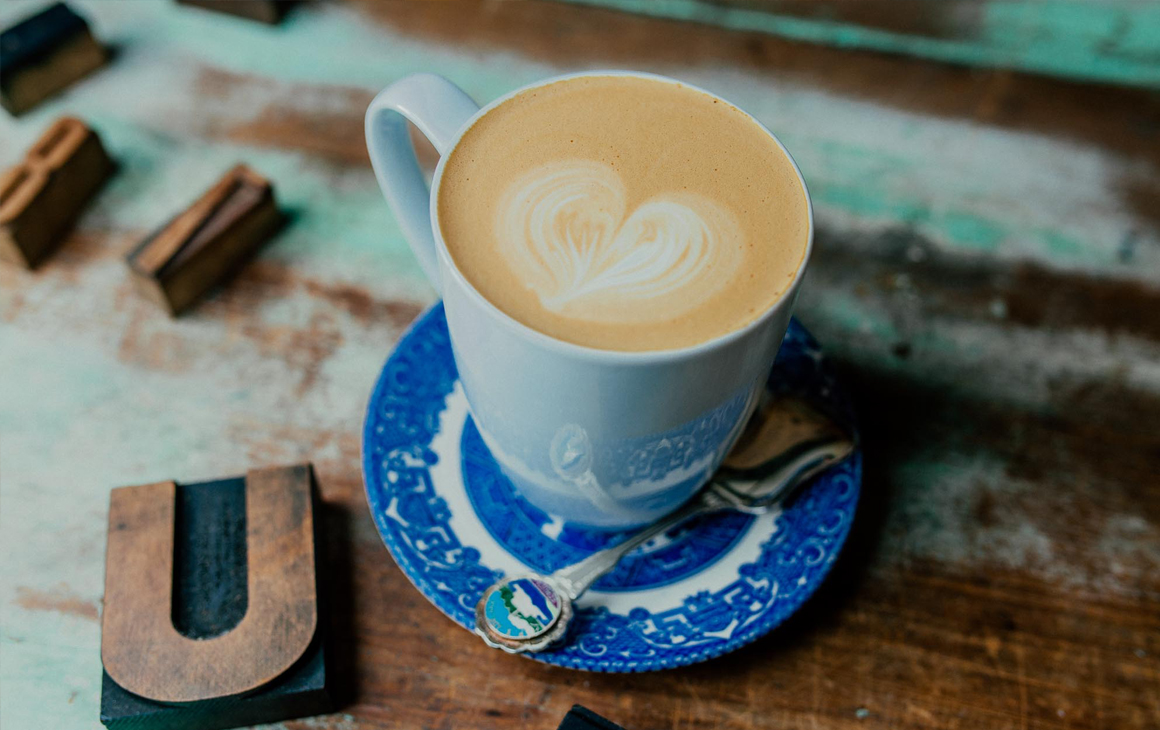 The Velo Project
Mooloolaba
The retro queen of the middle coast, The Velo Project has a menu packed with some of the best breakfasts in Mooloolaba. Already got the AM planned out? That's sweet, 'cause this off-the-beaten-track café also serves up a mean feed for lunch. Obvs, we're normally salad people (oh, you too?), but at Velo it's all about the grilled chicken burger with hazelnut spiced dukkah, avocado, tomato relish, and farmer Bill's peppery rocket.
Little Boat Espresso
Marcoola
Marrrrrrcoola, couldn't get much coola than Little Boat Espresso. Nuh-uh! This daytime café turned evening hotspot on Friday nights, is definitely NOT within walking distance for 99.8% of the Sunshine Coast population. So cruising on over, windows down, sea breeze whipping your goddamn hair in your face gently working its sexy tousled magic on your locks, is the thing to do for a rave-worthy Sunday breakfast. Stretch your brekkie comfort zone and try the Barambah yogurt panna cotta with house made cocoa granola, poached ginger pear, and syrup. Delish!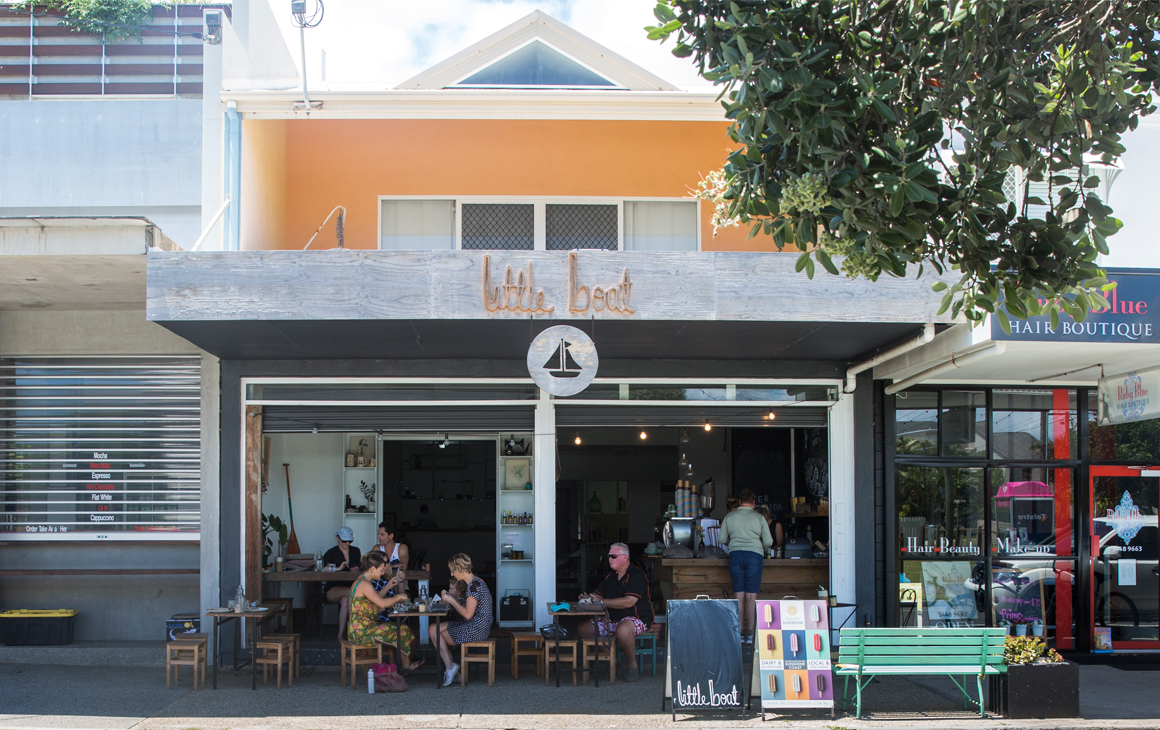 Guru Life
Rosemount
Newly-opened Guru Life comes to you out of Rosemount and from the dudes behind The Pocket Espresso Bar in Moffat Beach. This roastery and café serves up an incredible cup of joe and awesome options for lunch. We're not too sure what they are just yet (c'mon guys, they just launched), but we already know if The Pocket is anything to go by, that it'll be definitely worth the trip!
Homegrown
Palmwoods
Head here for coffee and you'll end up ordering breakfast too. It's just the way it goes at Homegrown. Super relaxed with a pretty garden area, these guys use locally grown produce to create innovative yet homely dishes that your tastebuds will love. The menu isn't massive, but that'll only help you be a little more adventurous with your choices (bacon and eggs for the fifth weekend in a row? We don't think so, buddy!). If you've got the room, make sure you squeeze in one of their cakes too! And before you get straight back in the car and head home, give little old Palmwoods a bit of your time. There's some cool things popping up 'round these parts.
Hand of Fatima
Peregain Beach
Craving flavours that aren't on the stock-standard café menu? Steer toward Peregian Beach and pull up in the beach car park. Now, wave your nose in the air like you just don't care, and inhale deeply. Follow the Middle Eastern scents of Spiced Harissa Chicken or Baked Lamb Kibbeh to Hand of Fatima. And if that doesn't work, you'll find it across from the surf club buzzing with chatty locals from about 7am.
Zabe Espresso Bar
Tewantin
"Funky", "old-school", "unexpected", "great coffee". Eavesdrop on first-timers to Zabe, and this is what you're going to cop earfuls of. Nestled along the main street of Tewantin, Zabe is somewhat of a local's secret. So keep this info close to your chest, alright? It may well be over a 40-minute trek from the south end of the Coast, but once you wrap your lips around some of the good stuff, locally roasted by Clandestino, you'll completely think it's worth it. No plans for the rest of the day? Get reacquainted with Noosa while you're up here!
We've also rounded up the best coffee on the Sunshine Coast here. We've also rounded up the best hole in the wall coffee joints on the Coast here.
Image Credit: Ariana Gillrie and Rikki Lancaster