Veganism and the plant-based movement climbed the popularity ranks in 2019 and it certainly doesn't look like it's going away anytime soon. Shifting from counterculture to mainstream, we've seen the likes of vegan butchers and restaurants to must-see documentaries rising to the forefront of Australian's minds and conversations.
If you're among the 2.5 million Aussies who are on board the movement or you're simply just plant-based curious, we've found just the thing to satisfy your sweet tooth.
Eden, Bondi's newest plant-based restaurant, is helping you level up your vegan dinner date with their exclusive beach-inspired, decadent dessert. The dessert, which is only available for the month of January, is a must-try for any dessert lover, vegan or not vegan. We're talking a velvety and creamy vegan Magnum Classic on a bed of white chocolate macadamia crumbs and mango mousse topped with torched Spirulina meringue, and garnished with dreamy chocolate shells and edible flowers—it's next-level plant-based indulgence on a plate for just $15.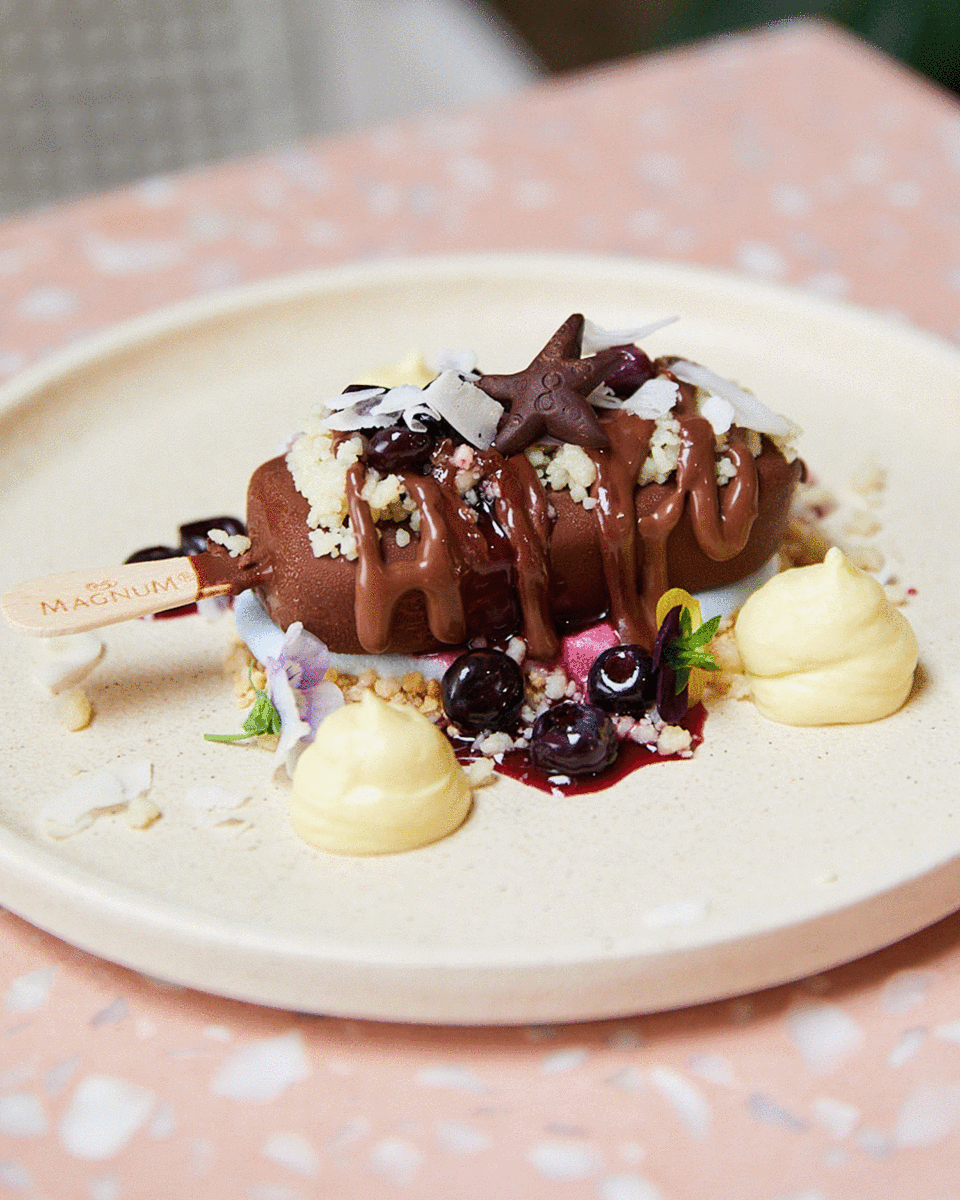 As for the restaurant, Eden is turning heads for all the right reasons and their delicious, beach-inspired dessert is only the beginning. Situated just off Sydney's iconic Bondi Beach, the restaurant offers a relaxed, delicious and inclusive experience. Awash with pastels, leafy greens and brass accents, the restaurant is a 'Gram-worthy destination for an unforgettable plant-based degustation. Expect dishes like tartare 'sashymi', which is smoked watermelon with avocado, pickled cucumber, wasabi mayo, ginger and crispy bread, and pan-fried sweet potato gnocchi served with citrus cashew alfredo, kale and parmesan—you really can't go wrong no matter what menu item you choose.
Our advice? Grab your mates for a boozy catch-up, order as many dishes to share as humanly possible and finish it all off with Eden's limited-edition, beach-inspired dessert.
THE DETAILS
Where: Eden, L106/180 Campbell Parade, Bondi Beach NSW 2026
When: For the month of January
Cost: $15
Editor's note: This article is proudly sponsored by Magnum and endorsed by Urban List. Thank you for supporting the sponsors who make Urban List possible. Click here for more information on our editorial policy.

Images: Yasmin Mund and Eden