Calling all animal-loving, health-conscious, ethical-living vegetarians out there - it's time to rise up and claim your foodie birthright. No more FOMO as your friends drag you to temples of meat with one token vegie option (which is always salad). It's time to call the shots and support the amazing vegetarian cafes and restaurants on the Sunshine Coast. Here are a few of our faves.
Two Point Oh
Maroochydore
Are you dying to brunch somewhere that doesn't add bacon to every brekky option? Then we've found your spiritual home, baby! The team at Two Point Oh have put together a luxuriously epic brunch feast, with thick-cut egg-free French toast which white chocolate and cardamom mascarpone and berries, just tailor-made to be enjoyed in the muted Scandi style of this new spot. And its not just brunch (although we all know brunch is EVERYTHING!) There's also Ayurvedic-style quinoa and lentils with chargrilled vegies, and a melt-in-your-mouth vegan sweet potato gnocchi with mushrooms and Thai yellow curry. Put this place on your food goals list now!
Sunspace Café
Doonan
Channel your inner hippie at this super-chill nook, tucked away in hilly Doonan. Enjoy the local, seasonal harvest in the sunshine with a cup of organic Little Cove coffee while the kids get wild and grubby. Sunspace Cafe is all vegetarian with plenty of vegan options, and biodynamic and organic where possible.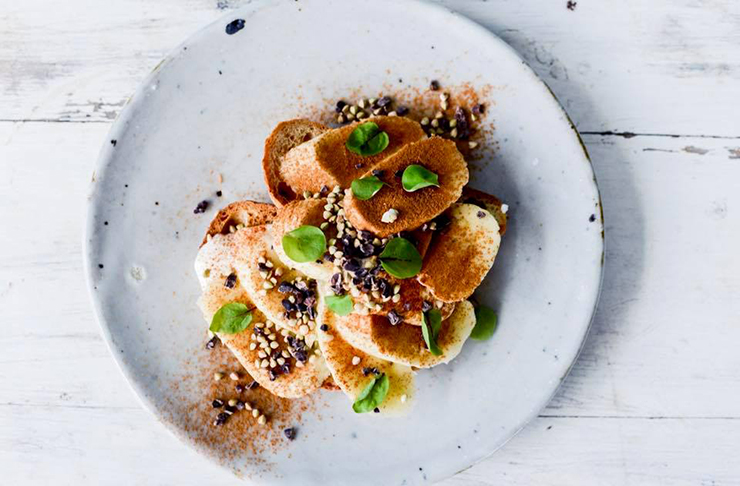 Gopal's
Maroochydore
If you're hitting the sales at the Plaza but you can't quite face any of the fast food options for lunch, head along Cornmeal Creek to this karma-friendly local favourite. There's only a couple of choices - salads, curry and a couple of desserts, but you'll definitely find something to fill your belly at Gopal's. If you time it right, you might just get the vegie koftas straight out of the fryer. Bliss! Also check out their stall at Nights on Ocean. If you're after one of the best vegetarian places on the Sunshine Coast, Gopal's is it!
Vanilla Food
Noosa
It's easy to overlook Vanilla Food in the mountain of produce, bakery treats and caffeinated love in Belmondos. But please don't. The offerings here are far too good to be passed up. We love an Insta-worthy acai bowl, the smoothies are almost too pretty to drink, and the vegan tapioca puds are perfect to grab and go.
Deepak Indian Restaurant
Cooroy
While this little local isn't 100% vegetarian, they dish up some of the best vego curries on the Coast, hands down. The palak paneer - made with fluffy, fresh homemade paneer - is a firm fave with our omnivorous family, and with seven different types of naan (six of them vegetarian) and a dozen vegetarian curries, we promise you'll be wondering why you didn't find Deepak's sooner! Just order one of everything. We promise, you won't regret it.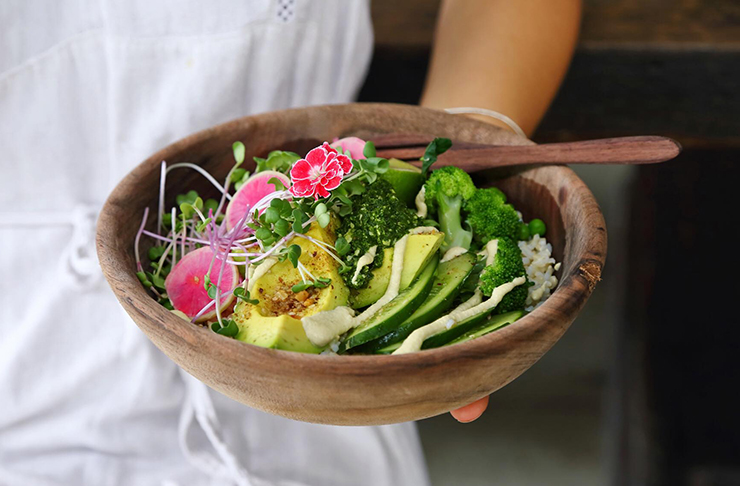 Big Love Café
Eudlo
If you want your vego food with a side of Nirvana, you may just have come to the right place. Lama Yeshe's café offers wholesome vegetarian and vegan food with a side of inner peace. Located in the Tibetan Buddhist Chenrezig Institute, you can enjoy a meal, and also experience some of the courses and sessions that the Institute offers. Make sure you book online for lunch.
Greenhouse Cafe
Caloundra
We'd go to the end of the earth for the Kasbah Eggs (with a side of haloumi please), but thankfully, we only have to go to Caloundra. We're digging this kid-friendly spot for its eco approach, its cold pressed juices and its hidden location in the hippest corner of Caloundra. We LURVE Greenhouse Cafe here at The Urban List.
Ocean Shepherd Espresso Bar
Mooloolaba
For those of us who like a bit of activism with our coffee, bring your reusable cup down to Mooloolaba and support this passionate local venture. There are vegan pies, and you can always grab a muffin or cookie to go with your coffee. But the main focus at Ocean Shepherd Espresso Bar is on making the world a better place. There's plenty of sexy Sea Shepherd merch, and 20% of the profits go to Sea Shepherd for marine conservation.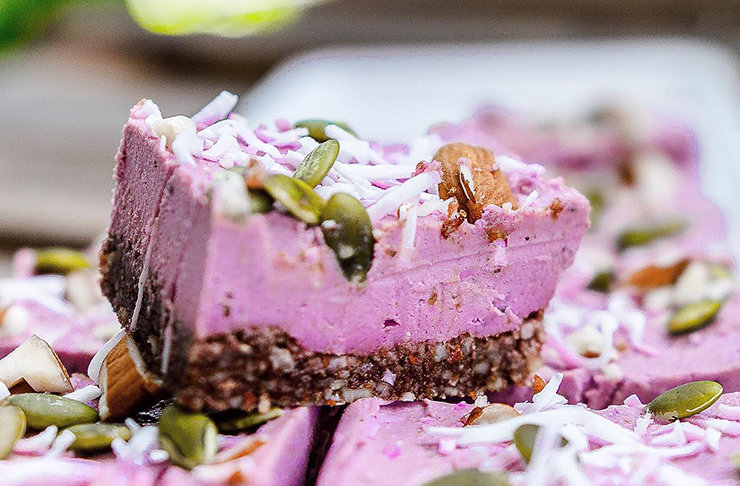 Sushi Yah Man
Noosa
If you needed another reason to hit up Noosa Junction (as if, people!) then Sushi Yah Man is it. For vegetarians and vegans sick of subsisting on falafel and hot chips on a night out, this place is a revelation. I mean, we're talking an entire vegetarian and vegan menu with classic sushi rolls, deep-fried sushi (trust us, it'll change your life), Japanese "tapas", teriyaki and tofu. Pair it with a can of Sapporo, or a Red Stripe (yah man) or work your way through the Japanese plum wine, whiskeys and sake.
Umami Ramen
Maroochydore
Calling all Ramen lovers. Say sayōnara to instant ramen and too-salty broths, and kon'nichiwa to this cute little hot spot. Local ramen fans have been flocking to this somewhat secret hot spot to grab a bowl of goodness ever since Umami Ramen quietly opened. Think: a piping hot bowl of broth, noodles, and all the fixings coming together to create a mouth-watering dish that will leave you wanting more. They also serve up vegan noms too.
Love to eat clean? We've rounded up The Best Healthy Eating Spots On The Sunshine Coast for you. What about hiking? We counted down the Best Next-Level Hikes On The Sunshine Coast. What about The Best Child-Friendly Cafes On The Sunshine Coast?
Image credit: Vanilla Foods and Nancy Hanna