Shaded, elevated courtyard—tick. Cool, urban interior—tick. Local beers that taste even greater with housemade pizza—tick. There's a lot to love about Noosa's latest brewery, Boiling Pot Brewing Co.
Opening its doors late 2019, this new watering hole pours a frothy range of refreshing brews from their refurbished warehouse location in the Noosa industrial area. The front is for drinking, the back is for brewing and the middle is for all those fun times you're about to have here.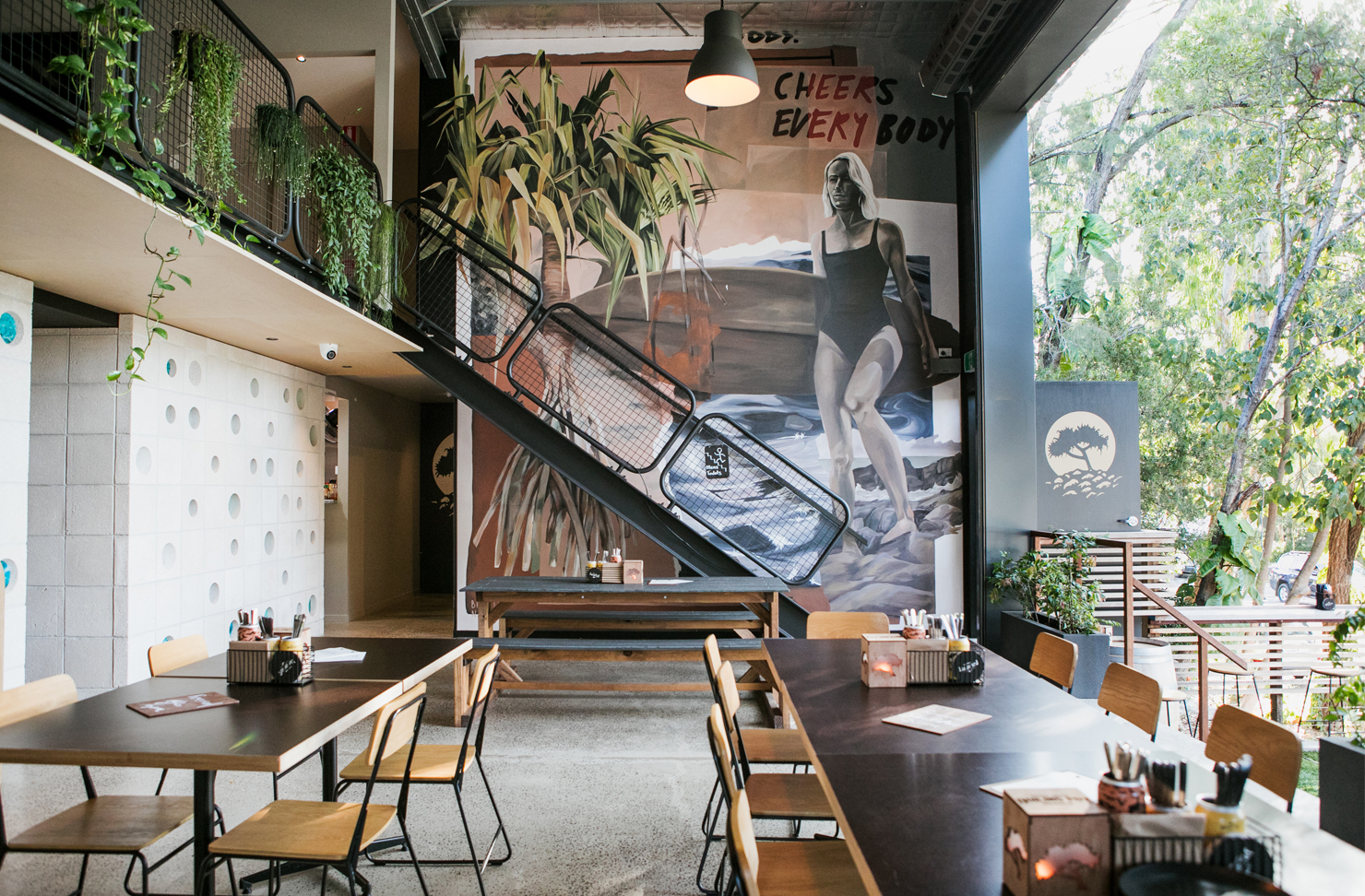 On the taps, you'll find eight thirst-quenching beers, ranging from mid-strength pale ales, IPAs and Saisons to black lagers and Rye XPAs. There's also a local cider and ginger beer for those that prefer something less beery.
Plant yourself on a picnic table in the turfed courtyard and, with the vibes as good as they are, you'll most likely end up sticking around to sample some of their food. With a kitchen on-site and a local produce-heavy menu that spans pizzas, shared dishes and platters, there's no wrong choices to be made here.
Lovers of good, no, great pizza, should start with these rounds of deliciousness. These beauties feature a thin base, slightly crispy crust and toppings that'll make tastebuds very happy. Our picks? The Prosciutto with tomato, buffalo mozzarella, prosciutto San Daniele and a smattering of rocket is light, fresh and delicious. Also, the Mary Valley with local goat's cheese, local zucchini, chilli and garlic on a white base is the perfect segue into another round of beers for the table.
When more is more, opt to try a handful of the smaller plates and share with your beer-drinking mates. Dip golden smoked trout and potato croquettes into creamy aioli or knock back freshly-shucked oysters with sherry and shallot vinaigrette—they taste like summer. Or, for grazers, your go-to should be the local smoked trout fillet on a board with horse radish mascarpone, rocket and parmesan salad, lemon and sourdough.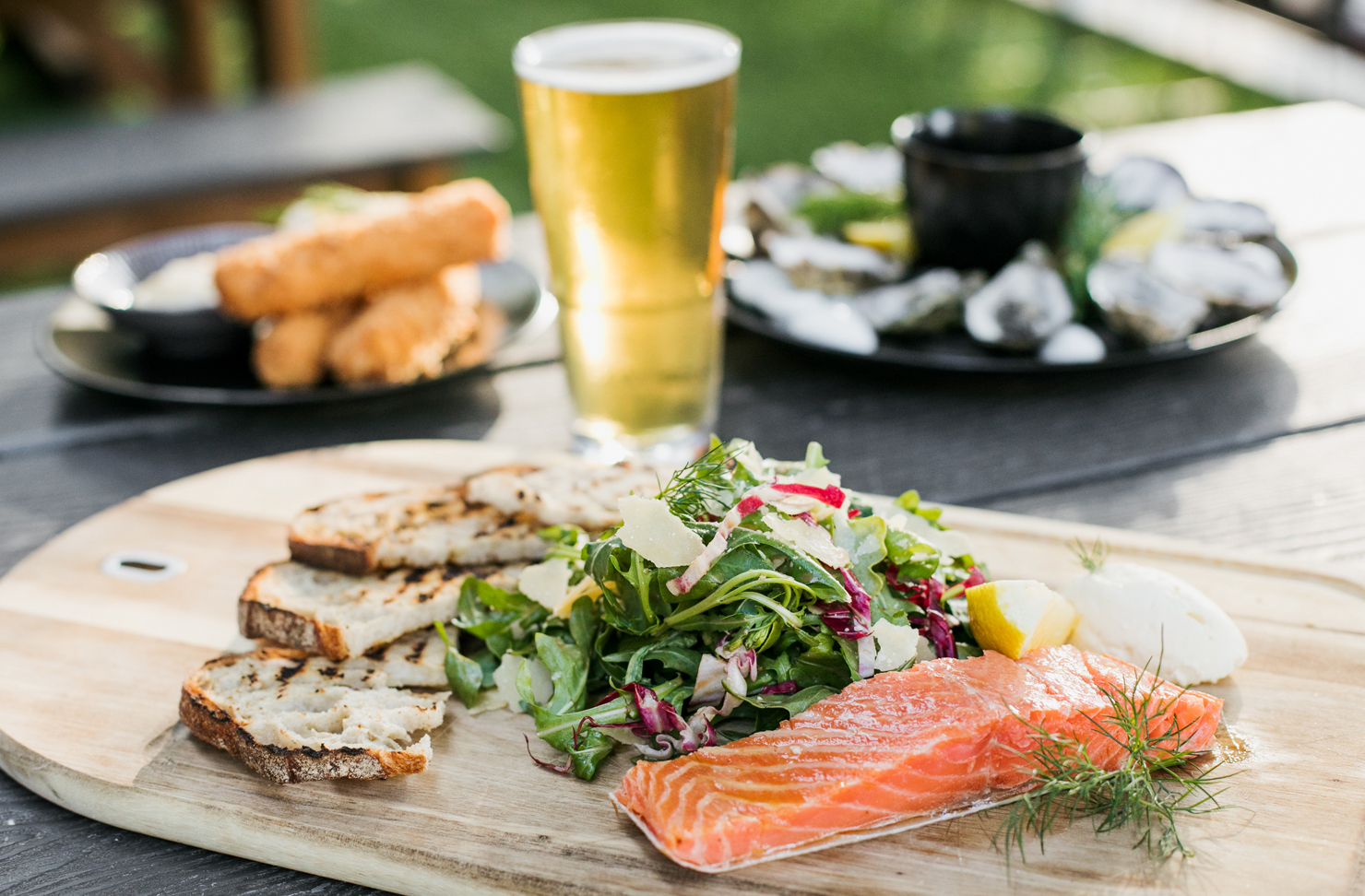 Beyond the summer menu, these guys also host an awesome schnitty night on Thursdays, where you'll choose between veal, pork or chicken, and then a special crumb: traditional Austrian; panko, thyme and pancetta; macadamia and hazelnut; or spicy nacho. Sounds heavenly, right?
While you'll totally want to run to Noosa to sample the goods this summer, rest assured it most certainly won't be your last trip to Boiling Pot Brewing Co. Now the liquid gold is consistently flowing from the taps, there's promise of live music nights, special events and even more beer—so it's just going to keep getting better.
The Boiling Pot is spoiling us with long summer trading hours, opening seven days until Australia Day, before resuming to a Thursday to Sunday roster. So, cancel your plans, round up the whole family (they have a cool little seating area for tiny tots) and let those afternoon sessions roll on.
The Details
What: Boiling Pot Brewing Co.
When: Summer opening hours; Monday to Friday from 5pm and Saturday and Sunday from 12pm
Where: 130A Eumundi-Noosa Road, Noosaville
Image Credit: Lumea Photo for Urban List