If you're looking for a Father's Day pro tip, here it is: the iconic Bundaberg Rum Distillery re-opened its Visitor Experience this week, just in time for Father's Day.
Take a journey deep into the heart of the working Distillery, where the Bundy Distillery Guides will showcase the five million litre-capacity molasses well, and share some of the secrets behind fermenting, distilling and maturing Australia's favourite locally-made spirit, before inviting you and your pop to sample any of the top shelf rums in the range.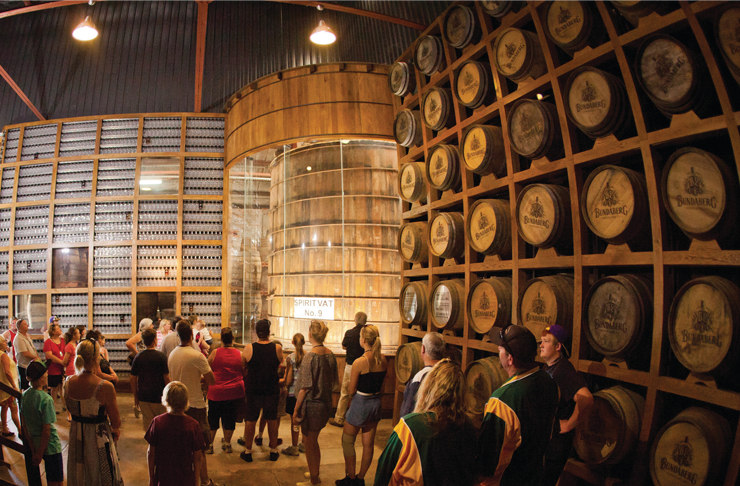 In line with the current Queensland Government directives, visitor tours will have limited capacity, with a maximum of 20 guests allowed on each Distillery Experience tour, so booking is absolutely required; you can do so online or by phone. You can also hit up the Bundaberg website for more details.
The Details
What: Bundaberg Rum Distillery Tours
When: From Monday, 24 August 2020
Where: Hills St, Bundaberg East
For more info, click here.
Looking for more stuff to do? Here are all the epic things to get around to this weekend.
Image credit: Tourism & Events Queensland