Gone are the days where it's socially acceptable to entertain guests with half a sack of cooking wine and a splash of Vodka found in the back of the pantry.
We're adults now, and being an adult means taking the entertaining game seriously. So, to help you up your game we've partnered with Pepsi to bring you the ultimate hacks for pimping your bar cart on a budget.
#1 It's All About The Mixers
It's all well and good to have a healthy looking line up of spirits, but unless you and your guests' drink of choice is vodka on the rocks, you're going to need some mixers.
The building blocks of any good drink generally comes down to cola, ginger ale, soda or tonic, so it's essential that you're well equipped. Steer away from buying big bottles that will end up going flat or to waste and stock up on small single serve cans and bottles, just like the fancy bars do.
It's tempting to opt for the 90cent "no name" soda option, but remember, a mixer takes up 80% of your drink (depending on your level of savage), so you're going to want to mix it with the best. We're loving the new 1893 by Pepsi, a boldly blended cola with a deliciously modern twist on an old classic—so it's bound to impress. Inspired by its original recipe, 1893 by Pepsi comes in original and ginger, making it the perfect addition to your mixer selection. Live in Sydney, Melbourne, Brisbane or Canberra? Get delivery in 30 minutes so you don't keep your guests waiting.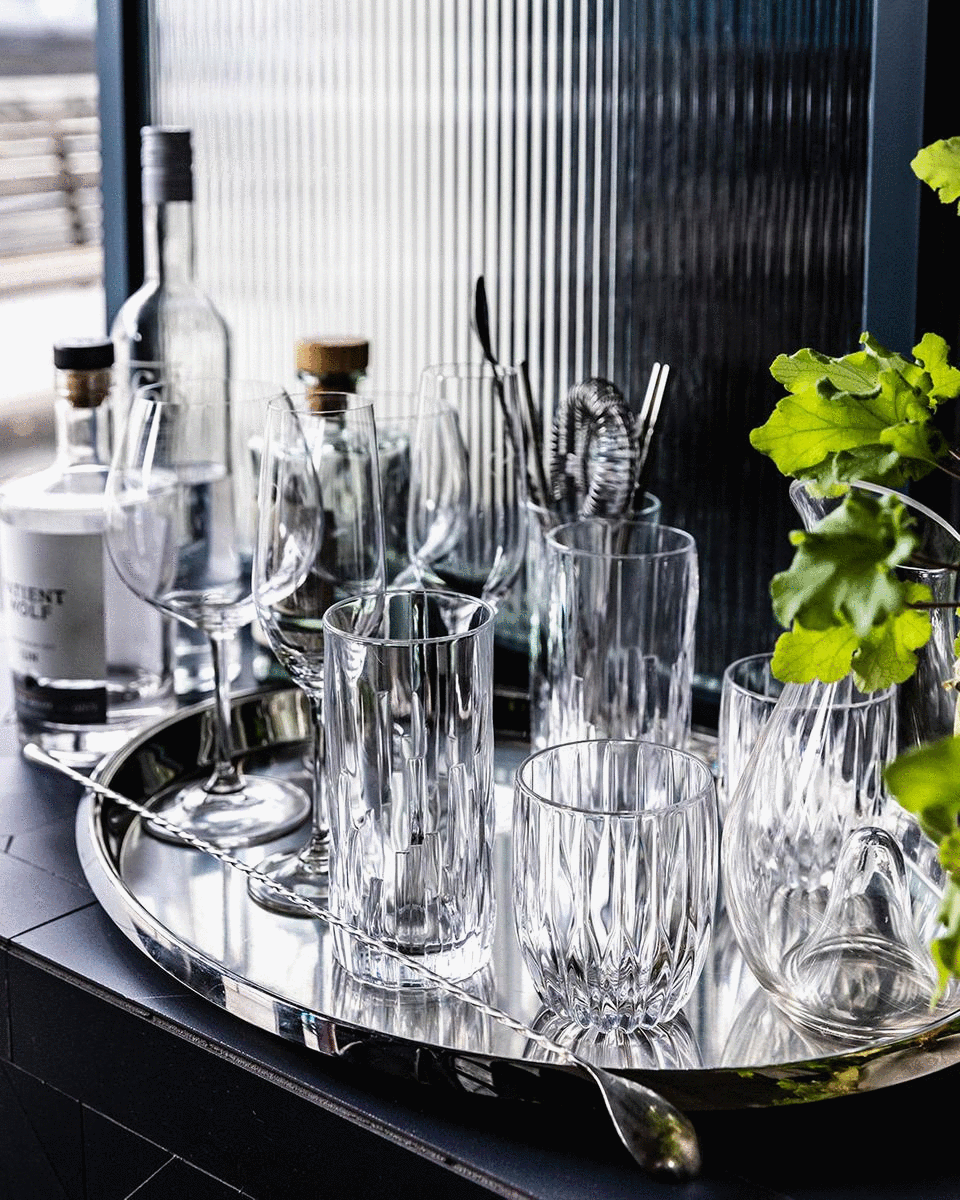 #2 Glassware Is Key
Nothing screams 'I have my shit together' quite like using appropriate, matching glassware. So if you're about to ruin your delicious margarita by pouring it in a coffee mug, it might be time to do a stocktake of your glassware.
As a rule of thumb, you should aim to have at least four highball glasses, four old fashioned glasses and four cocktail glasses. Have those in your arsenal and you should be covered for almost all of your mixology desires.
You don't have to spend big when it comes to getting good glassware and depending on your own personal style, you can opt to go stylish and edgy or keep it simple and sophisticated with these for only $3 a pop.
#3 Nail Your Spirit Selection
This is where things can start to get tricky, and expensive. If your spirit selection consists of one lonely bottle of blue Curaçao, you're going to need to pick up your game.
The easiest way to ensure your drinks trolley is adequately pimped is to think of the spirits as a pyramid. The bottom of the pyramid consists of vodka, rum, gin, whiskey and tequila followed by liqueurs, aperitifs and lastly digestifs at the top.
So depending on how badly you want to boss the mixology game will depend on how far up the pyramid you need to go. To start, we recommend sticking with the base spirits and then working your way up.
#4 Ice, Ice, Baby
We're almost certain there's been at least one time in your life where you've been stuck without a single cube of ice to chill your lukewarm beverage.
The fact of the matter is, you can have all the drinks in the world, but if you don't have ice, you don't have much of anything.
We like to opt for large ice cube trays. Not only do they look legit, large ice cubes will melt slower and make sure you don't dilute your perfectly concocted drink.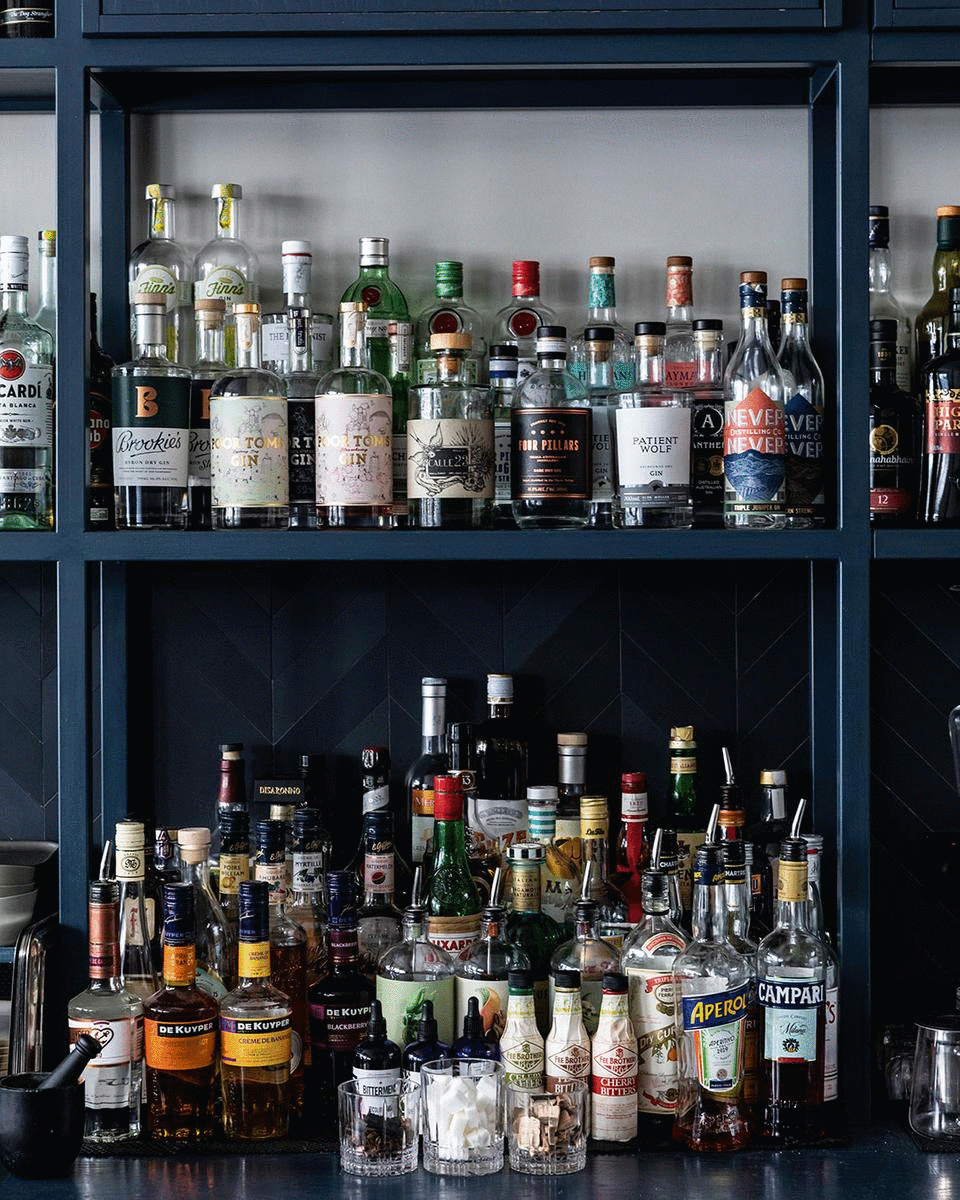 #5 Tools Of The Trade
Making cocktails at home is all fun and games until you realise you don't own a cocktail shaker and you're left pouring half-assed espresso martinis from an empty jar you found in the pantry.
Whipping up cocktails at home doesn't have to be difficult, but to make them well, you're going to need a few basic utensils to get you through all your standard cocktails. A Boston Shaker, a Japanese Jigger and a Baron Hawthorn Strainer will do the trick. In layman's terms? A cocktail kit complete with a stainless tin and glass, a 30/60mL measure for your spirits and a strainer.
You can thank us when you roll out your drinks trolley to applause and start pouring a delicious rum and 1893 by Pepsi after a long week (or day).
Editor's note: This article is sponsored by Pepsi and proudly endorsed by Urban List. Thank you for supporting the sponsors who make Urban List possible. Click here for more information on our editorial policy.