In case you missed it, we're halfway through summer—sorry, we're just the messenger. But before the winter dread kicks in, relax, because we've found a way to hang on to those summer vibes and it goes by the name of New Caledonia.
Less than three hours from Sydney, and only a short flight from Melbourne and Brisbane, this slice of paradise is slinging luxury resorts, mouth-watering French cuisine, blissful beaches, undiscovered islands and a slew of unforgettable outdoor adventures. Pack your pool gear because here's everything you need to eat, see and do in New Caledonia.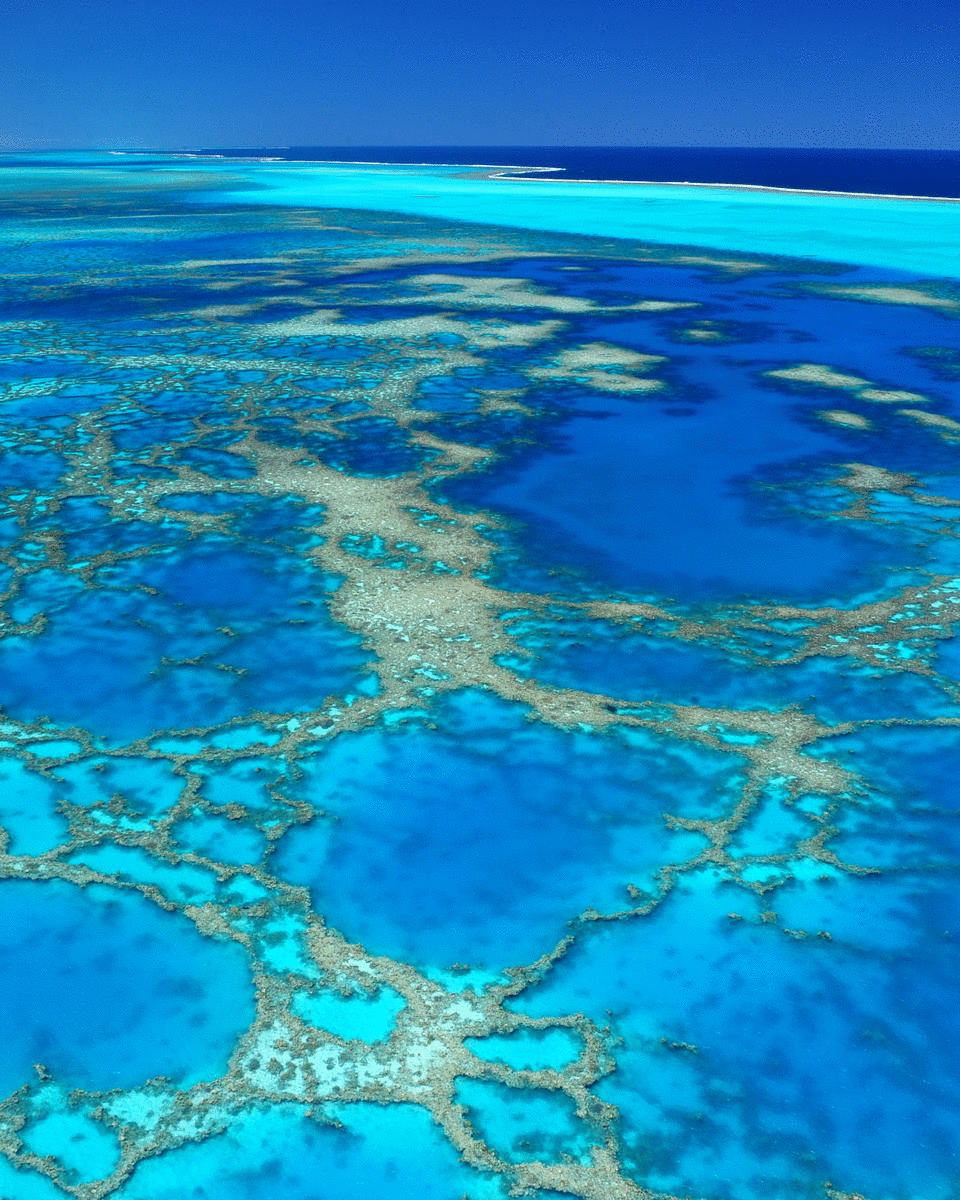 Things To Do
Splash Out In The World's Largest Lagoon
Surrounding New Caledonia's capital city, Nouméa, you'll find the breathtaking UNESCO World Heritage Listed Caledonian Lagoon. With striking turquoise waters, vibrant coral gardens and native sea life to explore, it truly is a water-lover's paradise. Slap on some SPF and set aside a few days to leisurely explore this magical slice of nature—from sailing to water sports to scuba diving, the Caledonian Lagoon really does have it all.
Take On Nouméa's Nightlife
After an epic day of adventure, blow off some steam by sampling Nouméa's vibrant nightlife. Set to the backdrop of the luscious Caledonian Lagoon, there's no better place to sink a sunset tipple while getting around the electric tunes. Pull up a chair at one of the many lagoonside bars, namely MV Lounge, which boasts cocktails, tapas and comfy loungers overlooking the coastline.
Soar High Above The Heart Of Voh
You'd have to see it to believe it, so that's why we recommend booking a microlight flight stat to scout out the stunning Heart of Voh with your own eyes (and the 'Gram while you're at it). The iconic heart-shaped formation found in the Northern Province of Grande Terre (300km from Nouméa) is made up of mangroves, and is sure to make your heart skip a beat.
Immerse Yourself In Kanak Culture
See the sights, scents and sounds of New Caledonia through a local lens and get up close and personal with Kanak culture. Friendly, welcoming and rich with history, one visit to a local tribe will leave you wanting to know more about the island's largest cultural group. Opt for a traditional tribal homestay, hit up one of the many festivals, devour fresh and flavoursome home-cooked eats or visit the Tjibaou Cultural Centre to experience the local customs and traditions.
Swim With Spectacular Sea Life
Touted at the world's largest lagoon and second-largest coral reef, you'll have the chance to make friends with more than 20,000 marine and plant species when exploring the Caledonian Lagoon (read: your Little Mermaid moment). Head to the Larégnère islets to spot some friendly sea turtles or opt for a close encounter with majestic manta rays around Nouméa or Ouvéa, part of the The Loyalty Islands.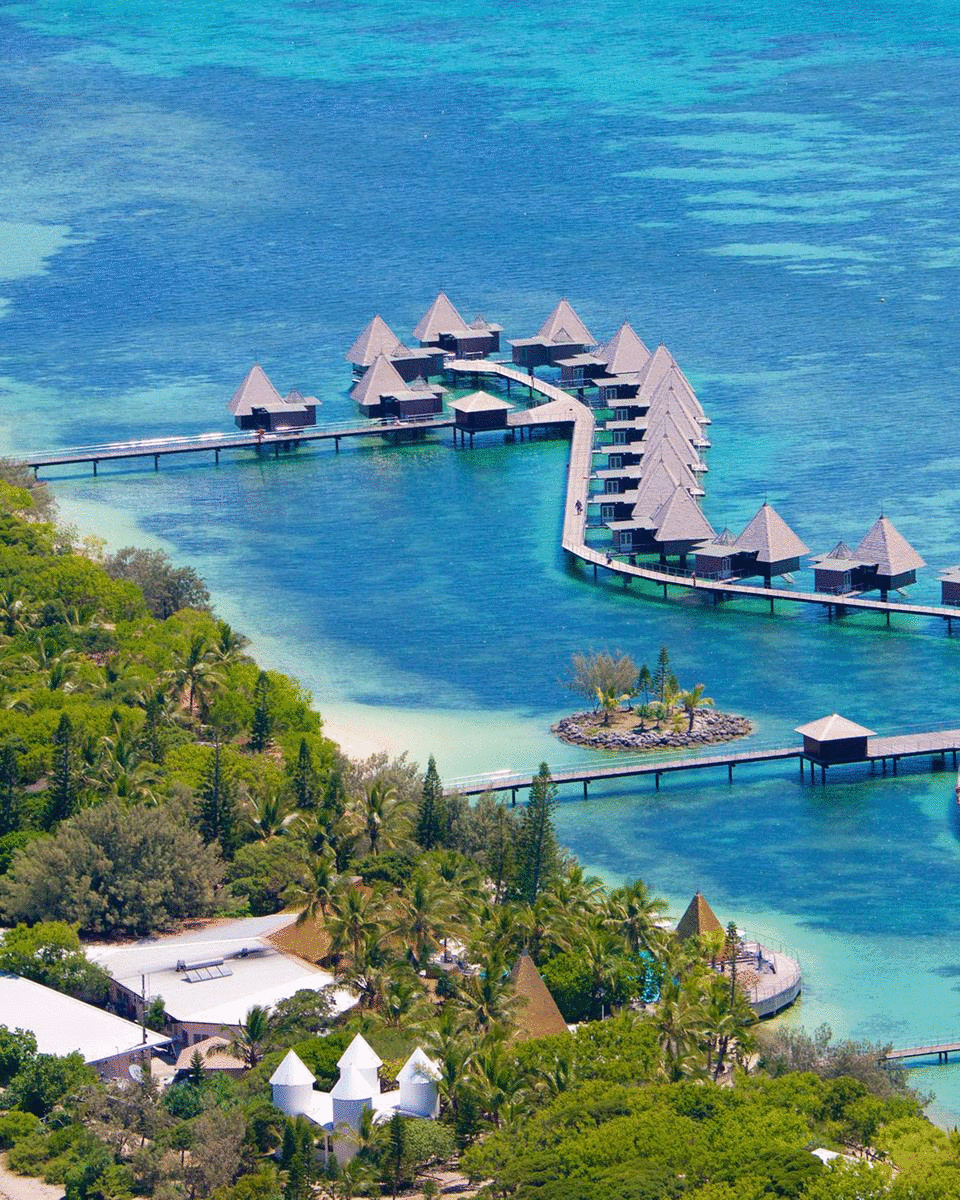 Where To Stay
Nouméa
For easy access to seaside French-town vibes, beautiful beaches, pumping bars, delicious restaurants and boutique shopping, settle in at the picturesque southern beaches of Nouméa. Our pick for accommodation goes to Le Méridien Nouméa Resort & Spa in Anse Vata where you'll be served five-star vibes, coastal dining and luxurious amenities because let's be real, you deserve it. Alternatively, opt for a room at Chateau Royal Beach Resort & Spa which boasts a day spa and expansive views of Anse Vata Beach. Should you wish to strike out a bit further, indulge in the dream over-water bungalow experience at L'Escapade Îlot Maître—a hotel on a private island just thirty minutes off the coast of Nouméa.
The Great South
If you're looking to be out and about, kayaking among the eerie Drowned Forest, climbing up the Mont-Dore cliff trail at dawn or many of the other activities the Great South has to offer, make this your residence. Why not opt for a stay in a relaxing stay at Kanua Tera Ecolodge? Offering lush tropical greenery and expansive coastal views, it's a place to truly get off the grid.
Head North
For something off the beaten path—without compromising on luxury, of course—book yourself in at Sheraton New Caledonia Deva Spa & Golf Resort. Eager golfers can hit the green, adventurers can explore the West Coast and relaxers can indulge in some 'me-time' by the pool, beach or spa. Winning.
Isle of Pines
Lovers assemble because this paradise off the southern coast of the main island is calling your name. The secluded Isle of Pines is best enjoyed for the comfort of the Le Méridien Ile des Pins. Boasting premium amenities, delicious dining and front row seats overlooking the white sand and turquoise waters of Oro Bay, it's safe to say this is the stuff of vacation dreams.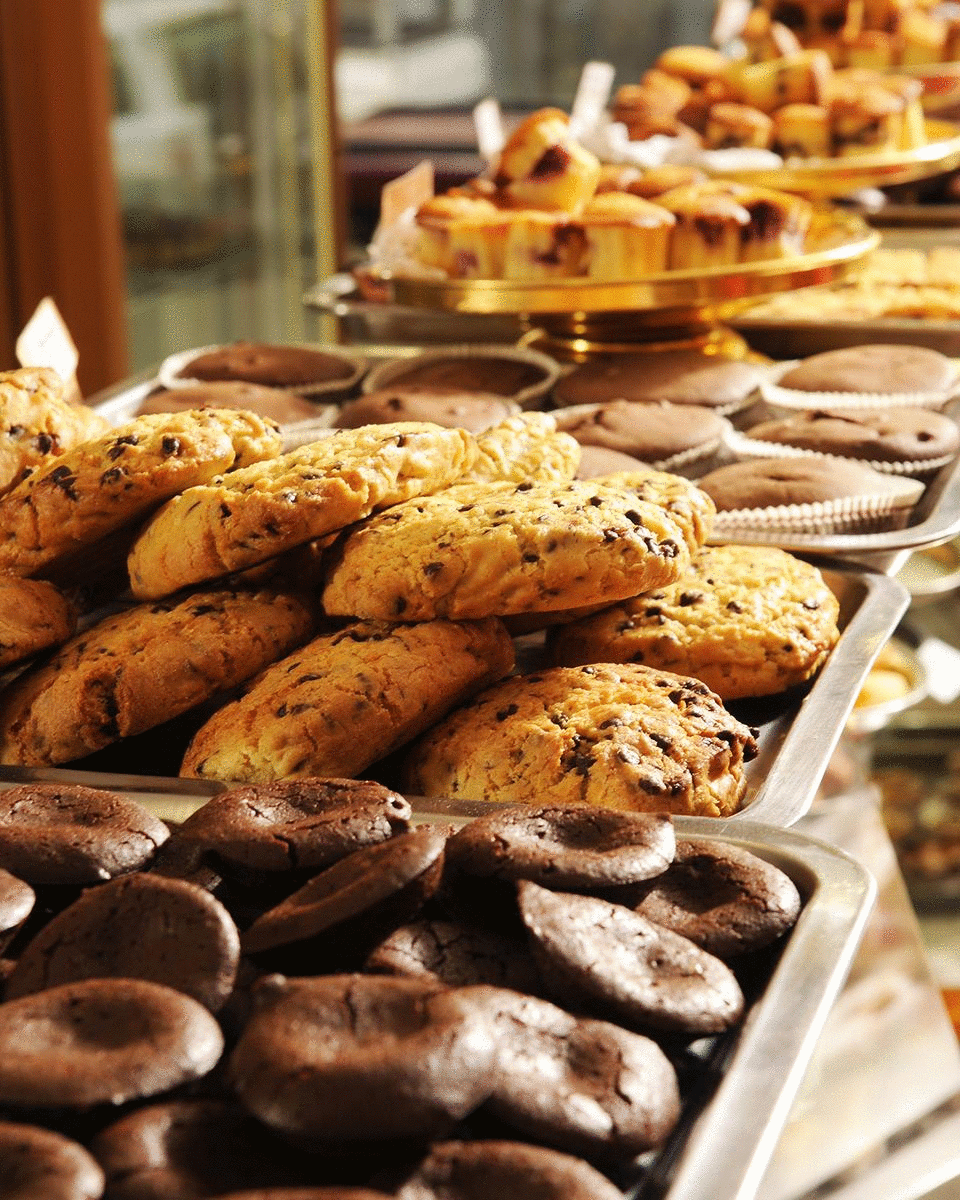 Where To Eat And Drink
Indulge In French Cuisine
New Caledonia takes the best of French cuisine and teams it with the fresh, flavourful seafood of the South Pacific. Offering stunning views and fresh produce, Le Roof is an overwater restaurant in Anse-Vata boasting beautiful sunset views and the occasional dolphin sighting. Pop by Restaurant La Marmite for an impressive wine list or La Table des Gourmets for a cosy vibe but hearty plates of tucker.
The Annual Cheese Festival
You had us at 'French cheese and wine.' Each year, a festival for foodies takes over Nouméa, offering an abundance of French wine, perfectly paired with more than 130 varieties of cheese shipped from all over France. A world-renowned Cheese Master will spearhead the event with expert knowledge on everything from mustard brie through to decadent goats milk cheese and so on. This year, La Route des fromages de France will take place in both October and November at the Chateau Royal Beach Resort & Spa and we can't wait.
Down A Smorgasbord At Port Moselle Market
Open all mornings except Monday, Port Moselle Market is a bustling haven for foodies in search of a decent feed. Around the stalls, you'll find tropical fruits like pineapples and passionfruit alongside fresh Pacific seafood like mangrove crabs, blue prawns, octopus and lobsters. Also available are eats with French flair, from fluffy croissants to rich local cheeses. Our advice? Come hungry.
Devour A Traditional Kanak Feast
As part of a tribal homestay, you're treated to a traditional feast, often being invited to help with the preparation. On the menu is bougna, a melt-in-your-mouth slow-cooked meal prepared using a traditional oven. Meats, yams, sweet potatoes and plantains are doused in coconut milk, wrapped in banana leaves and roasted low and slow for your foodie enjoyment—bon appétit!
Sample The Café Culture
When breakfast comes a calling, strike out of your abode and try some local eateries for a crêpe and a brew. Aptly named the French Café, here you'll find earthy, beachy vibes, a strong cup of joe and a small selection of pastries, should your sweet tooth be inclined. Meanwhile, Lemon Bay Café by the water is covered in greenery and delivers hearty breakfast faves from pancakes to granola to the essential eggs benedict—need we say more?
Schedule in some island time in New Caledonia for 2020, less than three hours from Sydney, and only a short flight from Melbourne and Brisbane. Start planning your trip stat with New Caledonia Tourism who offer a range of deals to suit your dream island holiday.
Editor's note: This article is sponsored by New Caledonia Tourism and proudly endorsed by The Urban List. To find out more about who we work with and why read our editorial policy here.
Image Credit: New Caledonia Tourism