Yep, yep, YAASSS! A sophisticated and cosy new bar has just opened in Noosa Junction, and it's a winner.
Let us introduce you to Eddie Cheeba's.
We're loving this uber-sexy new joint, and so will you.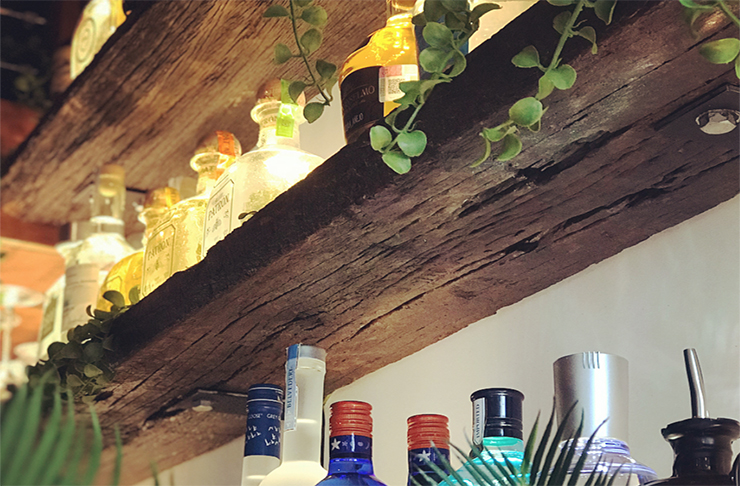 The hottest destination for boozy fun right now has to be the recently reinvigorated and revitalised Noosa Junction, so the time was right for this little gem to quietly open over the weekend and blow us all away. It's a calm, cool and chilled spot where you can grab some amazing street food and a perfectly-paired adult beverage while you watch the world walk on by, Noosa style.
The brainchild of Simon Harder (formerly a magic mixer at Bistro C's bar) Eddie Cheeba's is nestled inside Arcadia Walk giving it an urban, edgy and Melbourne-esque vibe. Who doesn't love a Melbs vibe, guys?
The interior is sleek, not fussy or overly complicated, with a slightly masculine feel. Large recycled sleepers have been masterfully transformed and reused to create rustic shelving for the bar backdrop, which is also softened with hints of greenery and carefully curated lighting features. And watching over it all is Boris The Goat; Eddie Cheebas' resident stuffed and mounted wall hanging who seemingly presides over all the fun.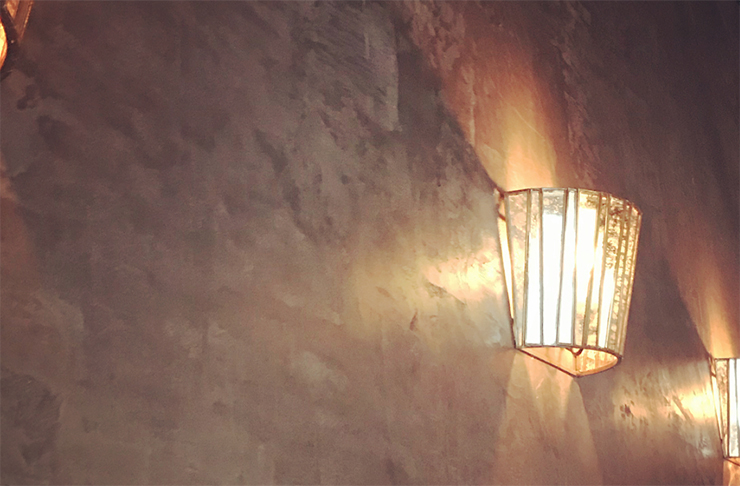 On the exterior of Eddie Cheeba's you'll find low-key dry bars, perf for day drinking and people watching, we thinks. Now, let's talk dranks, because this is where Eddie Cheeba's really sets itself apart.
Simon's vision was to have a rotating beer list available, starting out with a few superstars like Stone & Wood, Gold Coast favourite Black Hops Pale Ale and American wheat beer Blue Moon. Eddie Cheebas also boasts the FIRST vertical beer taps in Noosa. #chickendinner
Maybe you're more into wine? Well, they've also got the covered like white on rice. Their eclectic wine list will not disappoint. Featured are a few of our fave Aussie bottles like the Shaw and Smith Sauv Blanc and Red Claw Pinot Noir, as well as a few out-there drops from New Zealand and Italy to tantalise your already salivating tastebuds. And while we are on the beverage selection, the cocktail list has got 'Sunday Sesh' written all over it. Try the tequila-based Boris-you won't regret it (until Monday morning, that is).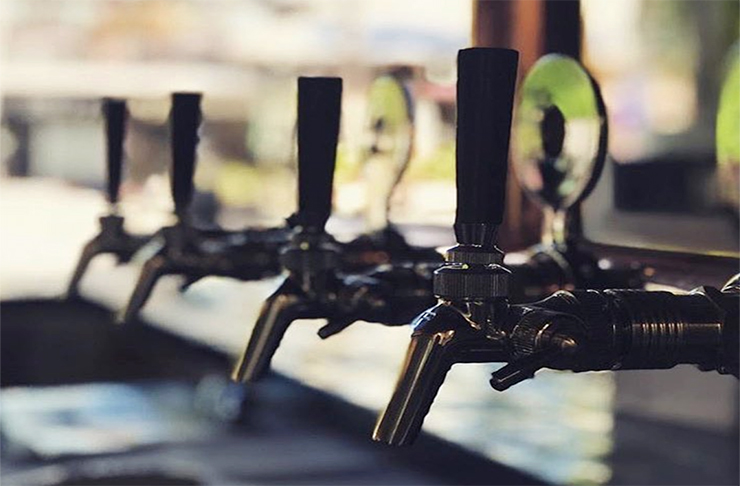 The alfresco street-facing dining marries perfectly with their masterfully created street food, which draws in flavours and dishes from all over the world thanks to head chef Tristan Mead. Think: Central American charred sweet corn. Another notable mention is the Schezuan-dusted calamari and the Casablanca Meatballs. Maybe you're just feeling like some nibbles? What about some Bao Buns to share with your faves peeps are also another option at Eddie Cheeba's.
Something we were wondering since they first announced their launch was where did the inspo for the name Eddie Cheeba's come from? Apparently he was a pioneering DJ in the NYC hip hop scene back in the day. And just like that, the place got even slightly cooler.
One thing we know for sure, this joint was needed here in Noosa Junction. And judging by the crowds over the weekend, it's going to be a runaway success of JZ proportions.
The Details
What: Eddie Cheeba's
Where: Shop 5, 1 Arcadia Street, Noosa Heads
Love a new Noosa opening? Have you been to Larder & Baked yet? What about Waterpistols Surfboards + Laguna Bowls?
Image credit: Amy Higg for The Urban List