Feast on perfectly-cooked steaks and golden soufflé at the Sunshine Coast's newest French restaurant, Frenchies Brasserie.
Perched across the road from Noosa River, on Thomas Street, the venue itself conjures up memories of sitting in a French town, with speckled mirrors lining the walls, white table cloths and retro-style chandeliers. Except this time, you've got a backdrop of glistening waterviews and perhaps sandy feet from an earlier beach stroll.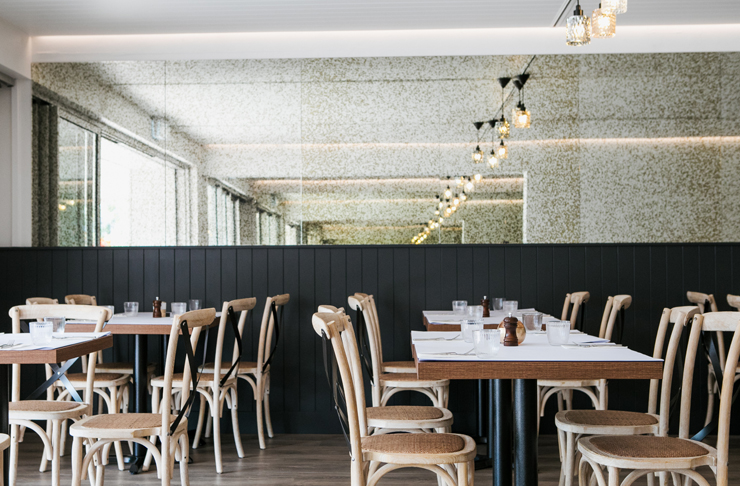 Specialising in traditional French tastes and tipples (their wine list will make you thirsty), Frenchies is all about indulging in the finer things in life and is the second venue for the brand, following the success of their Sydney restaurant of the same name in Elanora Heights.
Head chef Fabian Oliveau has relocated from the Sydney kitchen to Noosa, bringing with him the attention to detail and incredibly tasty dishes Frenchies is renowned for.
Start where all good meals do, with an entrée. Crunch through a twice-baked soufflé, knock back chargrilled garlic and butter prawns or chew on Black Angus fillet hand-cut steak tartare.
Enter into mains territory with decadent duck leg confit, pan-seared fish, mussels in saffron cream with fries or a sirloin steak coated in Frenchies' signature sauce. For vegans, you've not been forgotten—there's an artfully-presented zucchini rouleau (pictured) on offer, with ratatouille, tomato confit and hazelnuts, drizzled in a vegetable and olive oil sauce.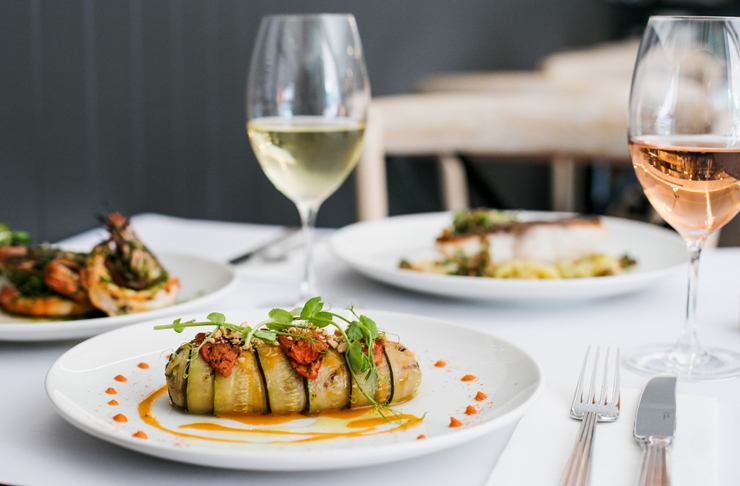 Finally, pray to the food gods that you've still got room in your stomach for dessert, because this is somewhere you'd be crazy to walk out of without having tasted some of their sweetest creations. From their crème brulee of the day and profiteroles to the warming apple tatin with a scoop of vanilla ice cream, whatever you choose will add the ultimate full-stop to your Frenchies experience.
Frenchies Brasserie is now open Tuesday to Sunday from 5pm, with plans to extend to seven days and introduce a lunch seating.
And, for those who haven't yet made plans for NYE, Frenchies are hosting a little soiree with a set menu and 1.5 hours of bubbles for $125. For restaurant details, head here.
The Details
What: Frenchies Brasserie
Where: Shop 11, 4 Thomas Street, Noosaville
When: Open Tuesday to Sunday from 5pm to 9pm
Image credit: Lumea Photo for Urban List