Lifestyle stores like Hello Trader don't come around often, so when they do, we make it our mission to share all the goodness with you guys.
Tucked away in an old warehouse in the Maroochydore industrial area, Hello Trader only opened its doors last week, but already they've amassed hordes of followers. And honestly, it's not hard to see why.
Decked out with stunning textiles (think: antique Moroccan rugs), furniture and homewares, you'd best be putting a max spending limit on your card before stepping inside, or risk going a little cray-cray buying up everything. #noregrets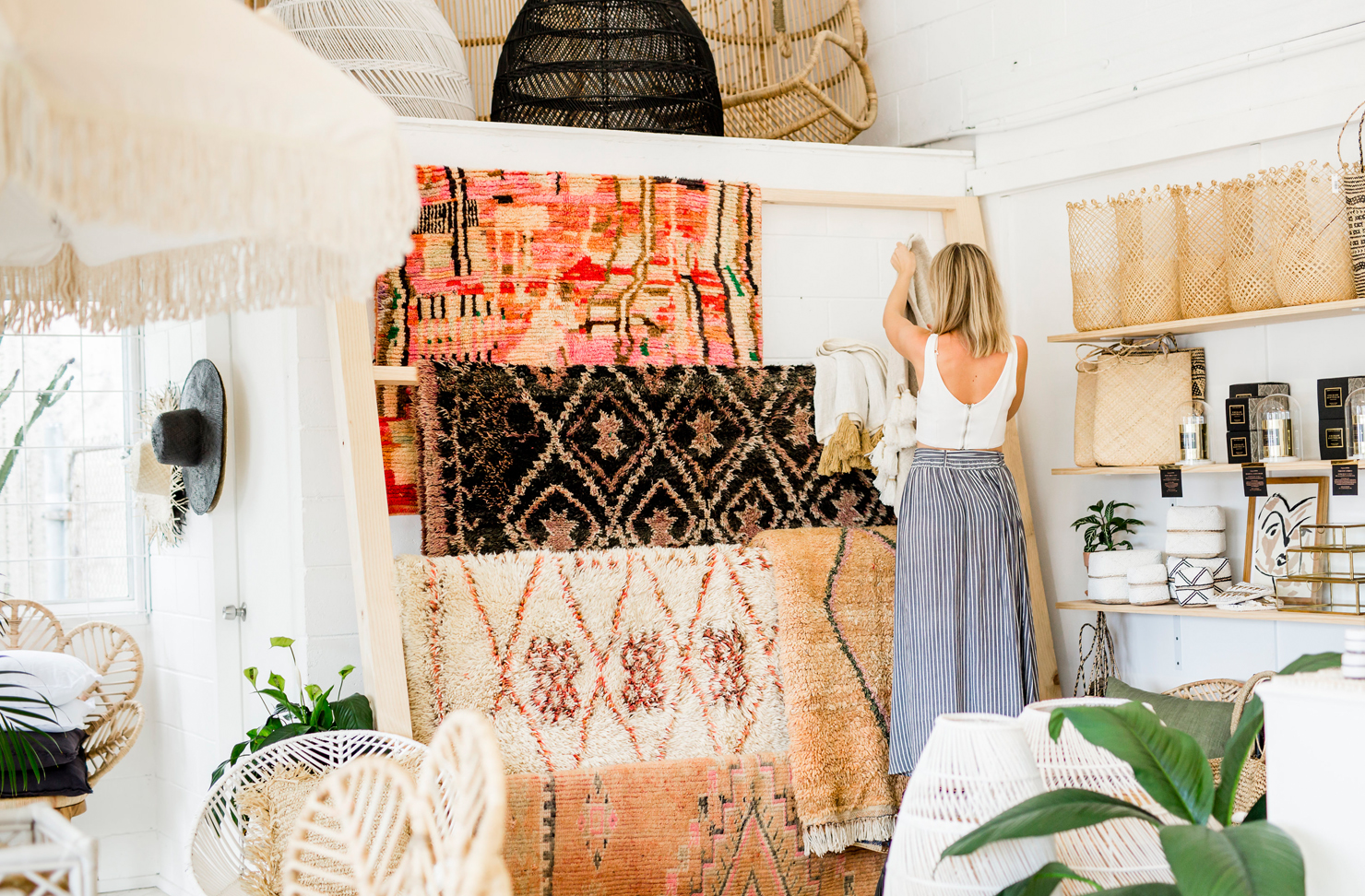 Created from a vision to bring something fresh to the Sunshine Coast, owner Chelsea Bennie has spent the better half of the year working directly with makers and artisans from all over the world to design a Hello Trader collection, that's sure to make you swoon. Mixed in with the brand's own collection are a small selection of hand-picked local and national artists who've chosen this all-white, high-ceiling backdrop to display their ceramics, weaves and artworks.
On the hunt for last-minute Xmas goodies? Well, this opening couldn't have come at a better time. On timber shelves you'll find candles, gold-rimmed keepsake boxes, raffia bags perfect for toting everything to the beach or back from the markets, plus timber kitchenware that'll be welcomed with open arms into any entertainer's home.
Hello Trader is now open Tuesday to Friday, 10am to 5pm and Saturday 9am to 3pm, so pop in, shop local and prepare for a huge dose of epic interior inspo.
The Details
What: Hello Trader
Where: 1/14 Kayleigh Drive, Maroochydore
When: Open Tuesday to Friday, 10am to 5pm and Saturday 9am to 3pm
Want to go on a shopping rampage? Check out these Sunshine Coast fashion boutiques and homewares stores.
Image credit: Rikki Lancaster