Lover of board games? Always pack a deck of cards when you go on holidays? Well you're going to love the new holiday houses that Booking.com and Mattel have teamed up to create then, which are themed after some iconic family board games.
Open for bookings from today, there's three houses to choose from, one in the Sunshine Coast Hinterland in Queensland and two in NSW's Blue Mountains. As grammar-crazed wordsmiths, our personal favourite is the Scrabble Shack, a luxe three-bedroom house in the Blue Mountains where fun is more than just a three letter word. Swap your iPhone for a dictionary (or you know, download a dictionary app), take a seat on the Scrabble-green couch cushions and challenge everyone to a game, with Scrabble wall art, pillow and throw blankets to inspire your word wizardry.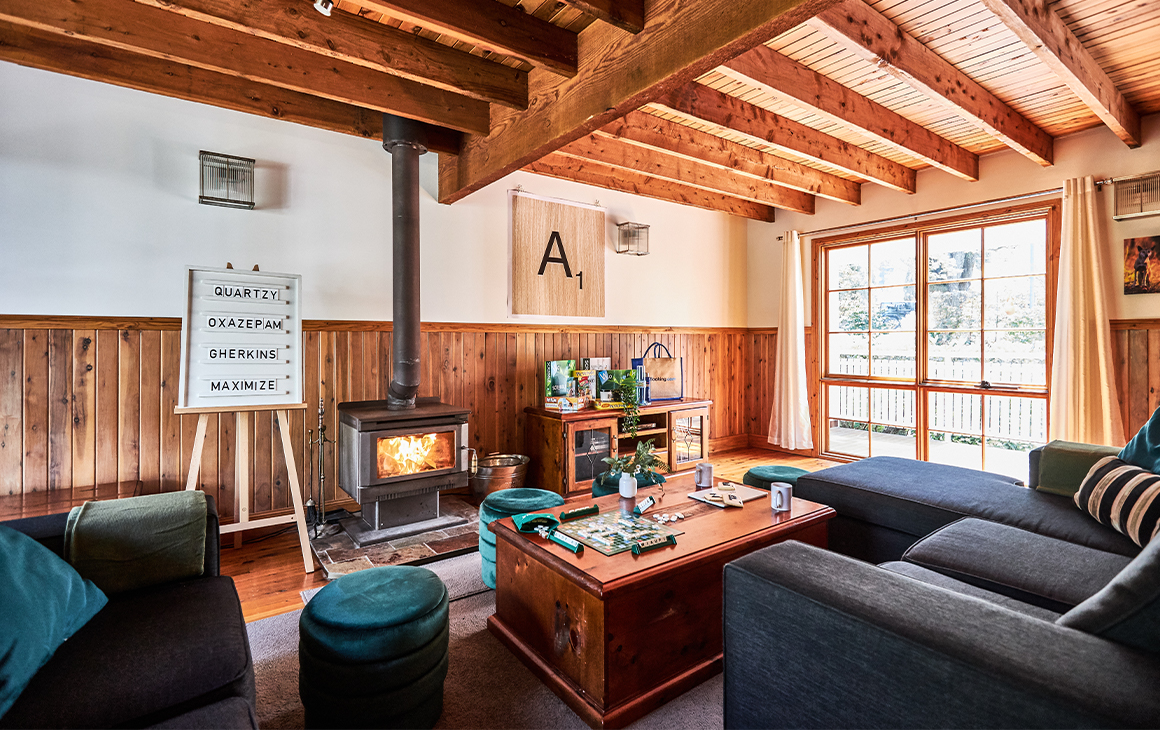 On the Sunshine Coast, you can book into the House Of UNO, a treetop hideaway with rainforest views. As well as getting to spend the entire stay yelling out 'UNO!' at the top of your lungs, you'll lounge around in a pair of exclusive UNO pyjamas, sip your morning coffee from UNO mosaic mugs and sleep under an UNO-themed throw. Meanwhile, the other Blue Mountains getaway house is the Pictionary Palace, which has pencils covering every possible surface and features oversized sand timers—great for keeping show hoggers under control AND timing your Picionary turns.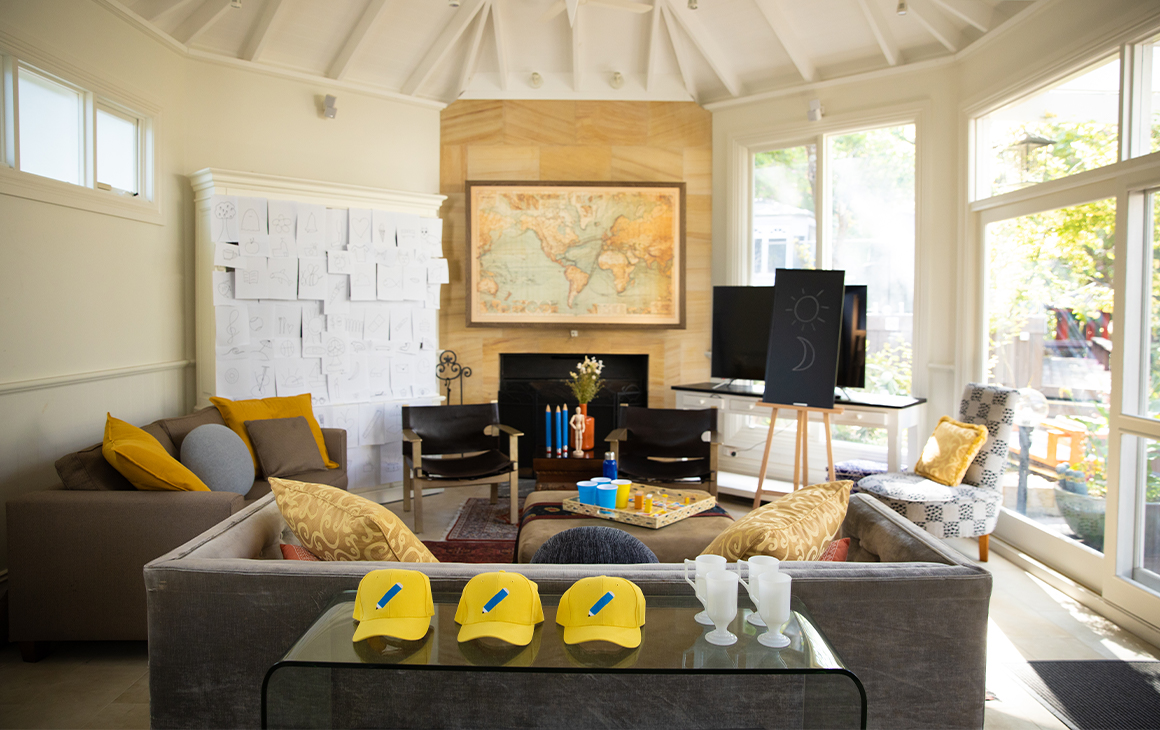 The best part? A night in each of the houses will only set you back the same amount as the board games that inspired them. That's $10 per night for the House Of UNO and $39 per night for the Scrabble Shack and Pictionary Palace. But the houses are here for a good time, not a long time, so you'll want to get in quick— the House Of UNO is taking bookings for stays from Friday 23 October to Thursday 29 October; the Scrabble Shack is available from Monday 26 October to Monday 2 November and the Pictionary Palace can be booked between Wednesday 21 October and Sunday 25 October, with a two-night cap on all stays.
Looking for something a little more luxurious? Check out Australia's best luxury hotels.
Image credit: Supplied