We love it when huge things happen on the Coast, but we love it even more when one of our faves mixes things up and announces an uber-exciting addition.
That's right folks, Paradise Arcade has just revealed their latest offering, an amazing new loft space where all your Mex-Cali private dining dreams can become a reality. #calidreamin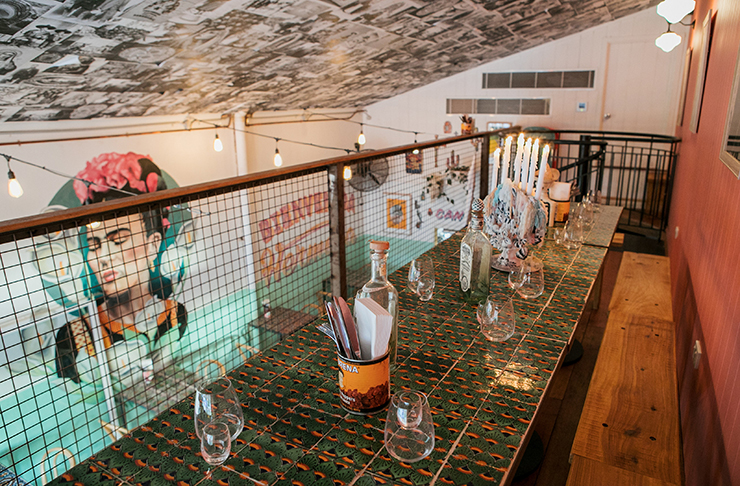 Just imagine all the intimate events you could host here in this incredibly bright and open mezzanine space. Personally, I'm thinking Dirty 30 could be a fun one, or even an epic hen's night for the final blow-out with the gals. Boring office parties will never be the same again, thanks to this funky new addition where delicious noms and free flowing convos will both be king.
Maybe you've been living under a rock, but Paradise Arcade is one of the hottest places to be found at the recently reinvigorated Noosa Junction, and we just love everythang about this place. Their fitout is something spesh with copper piping, neon signs, a gigantic wall mural of Frida Kahlo, a collaged-up ceiling, skulls, trinkets, cacti and pineapples dotted around. Basically, we're planning to move in so we can par-tay permanently.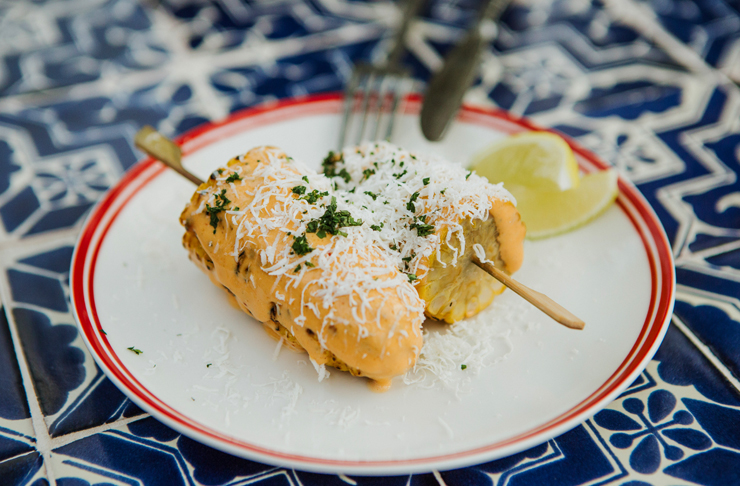 To reach the new private dining space, you'll have to climb a sleek black spiral staircase, so just watch your step after you've had a cocktail (or two) if you know what we mean. The back wall of the new loft space is a splashy, eye-catching coral, perfect for a girly baby shower of sorts, just sayin'.
The generous space can accommodate a minimum of 10 guests and a maximum of 15, so it's perfecto for a small to medium sized gathering of your faves.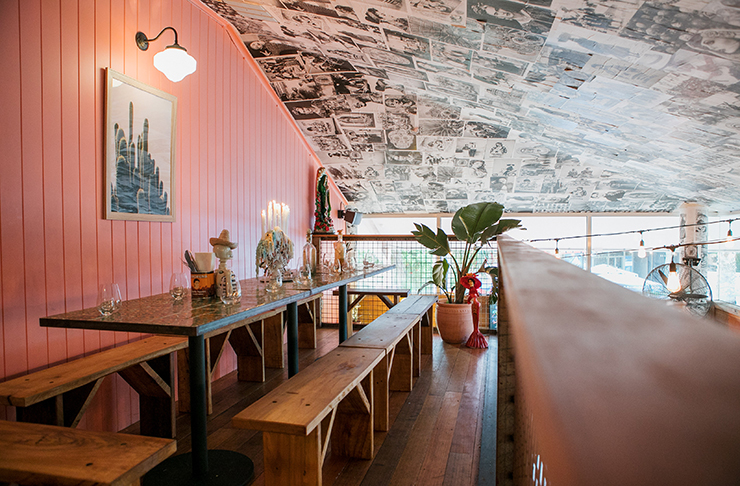 Now what about the noms, you might ask? On offer is a banquet menu featuring some of Paradise Arcade's best dishes. We're talking creamy guac, finger lickin' chargrilled corn, tasty tostadas and their famous tacos.
If you're in love with freakin' amazing fresh Mexican, then obviously you need to throw your next gathering here and show your friends exactly what the fuss is all about!
Did you hear the news? We're getting another epic brewery on the Sunshine Coast. Check out all the deets here. If you're loving Noosa life, we've rounded up the best things to do in Noosa here.
Image credit: Amy Higg for The Urban List