Now that summer has arrived, you're undoubtedly planning the perfect summer soirée. Sure, it seems simple but throwing a party is about so much more than just pulling together a few plates of food and sending out the invites.
From banging playlists to the perfect summer drink, thanks to Rekorderlig we're bringing you six party tips and tricks so you can keep calm and pull off a shindig to remember.
Fire Up The Speakers
First thing's first, you need a banging playlist. Everyone has that token friend who knows the best tracks before they hit the airwaves, so if you're not up to the job, commission them to curate the perfect playlist to match the party vibe. Think sultry beats upfront to ease the crowd into it, dance-heavy tracks towards the middle, then close out the night with some nostalgic noughties tunes everyone can sing along to. Alternatively, let the good folks at triple j do the legwork for you so all you have to do is switch on the radio.
Set A Vibe
Whether you're hosting a casual poolside barbie, sit down dinner or an all-night party, you've got to get your seating right. No one likes to spend the entire event scouting for a chair, so overkill is the name of the game here.
Now you've got your seating sorted, let's talk decorations. Nailing a vibe doesn't mean throwing money at your space—a little effort goes a long way. And instead of wasting your prep time in a Pinterest-induced haze of balloons and streamers, focus on the lighting to set the mood. String up fairy lights overhead so once the sun sets, you've got ambience dialled in. Now, the potential for a winning Instagram shot is sky-high.
Load Up A Cheese Platter
Not only are cheese platters incredibly delicious, surprisingly filling, and a 'Gram-worthy feed, they can also be prepared ahead of time. Avoid FOMO by throwing one together the night before or morning of, so you're not stuck in the kitchen while everyone's outside enjoying the party. It will depend on the length of your guest list but we recommend at least three different types of cheese and meats (people love variety), make one of the crackers options gluten-free for that friend, and get fancy with a side of honey or chutney (or both, we're not here to judge). Want to up the 'Gram factor? Plate vibrant fruits like grapes, passionfruit and strawberries to add a welcomed pop of colour.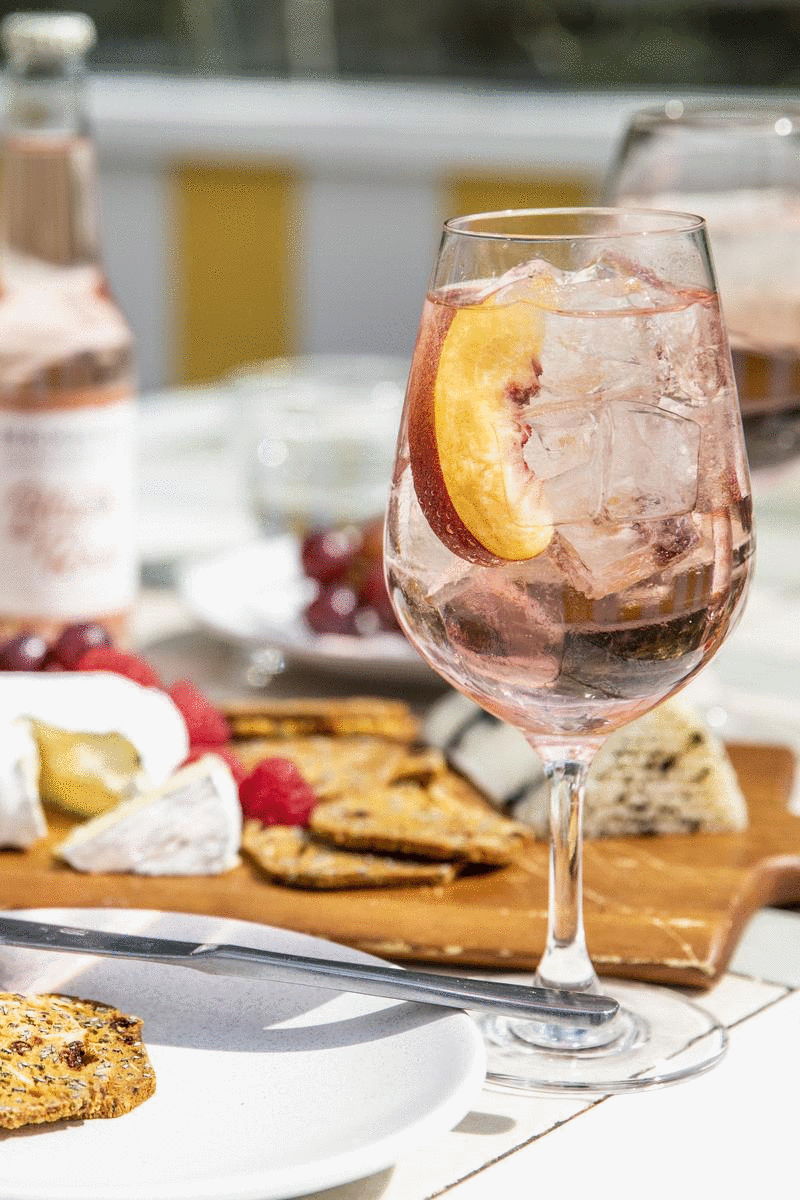 Stock Up On Drinks
A party without drinks isn't really a party at all, so even if it's BYO—be prepared by stocking up on a few crowd favourites. Summer is synonymous with rosé, so let this be the only excuse you need to try Rekorderlig's new Blush Rosé Cider hybrid. Pop a few into the fridge and toss a few into the Esky so they're ready to go—guaranteed your mates will be thanking you and coming back for round two.
Fill Them Up With A Hearty Feed
Sure, you don't want to spend the entire time cooking instead of mingling but your guests need to eat. Once they've dusted off the cheese platter it's time to fire up the oven. Handmade sausage rolls and meat pies are a nostalgic go-to and are sure to be a hit with your friends. Plus, there's limited prep time and you can step away from the oven to enjoy your guests' company while they heat up. If you're planning a fancy affair, impress your guests with a seafood BBQ but if time isn't on your side, you can always ask your mates to chip in. When they ask if they should bring something, instead of politely waving the offer away, be armed with an answer. Think easy staples like ice, crackers and cheese to take the load off planning and prepping.
Cue The Inflatable Pool Toys
It's summer, so if you're lucky enough to have a pool in the backyard we suggest you toss a few inflatable pool toys in the backyard and kick off the festivities around midday to allow plenty of time for a dip before you settle down with a Rekorderlig and soak up this blissful, balmy weather. Just don't forget the sunscreen.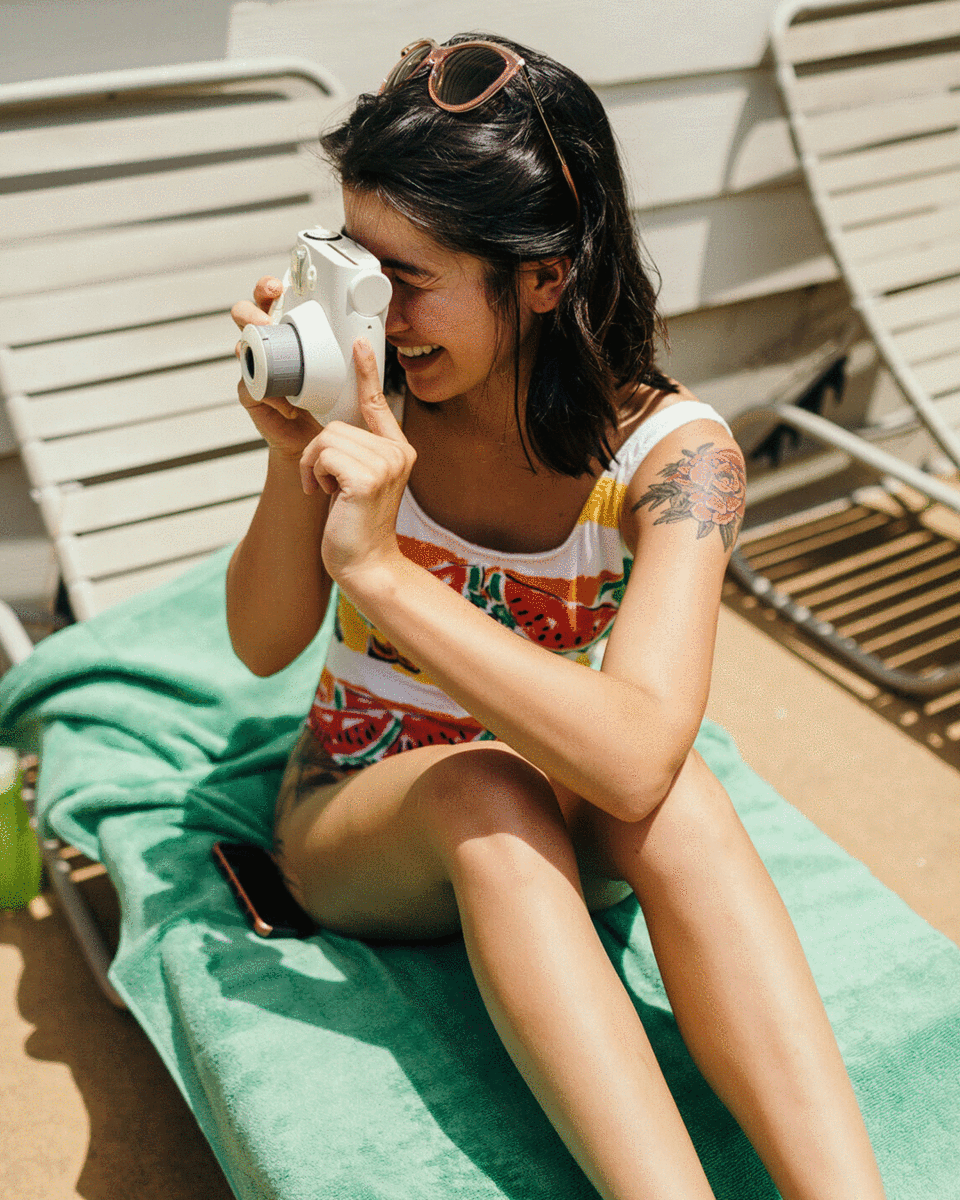 Whether you're planning a pool party, sit down dinner or relaxed backyard barbie, be sure to stock up on Rekorderlig's new Blush Rosé Cider. Your guests will thank you.
Editor's note: This article is sponsored by Rekorderlig Cider and proudly endorsed by Urban List. Thank you for supporting the sponsors who make Urban List possible. Click here for more information on our editorial policy.