Imagine a space on the Coast where you could get amazing foodie treats, lovingly roasted beans to take home, a fresh new haircut and even host a meeting or two.
This place does in fact exist, and it's a revelation—making us change the way we nom, sip, shop and consume on the Coast.
Let us introduce you to The Concept.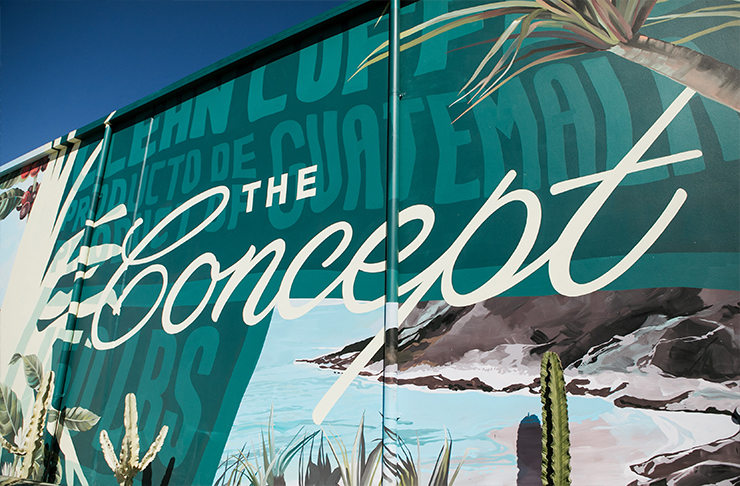 It's the coolest new lifestyle concept centre to hit the Coast, and we're loving it. These guys have got you covered from affogato to zucchini fritters, and everything else in between. From the moment you arrive at The Concept you'll be blown away at the modern, uber-relaxed vibe and smart one-stop shopping design.
Our first stop was at the recently re-established Riba Kai cafe. This uber-cute spot is offering up a plethora of your fave brunch options on the Coast. Some of you might even remember the name. They've just relocated from Sunshine Plaza to the delight of their loyal followers and they've not skipped a beat during their journey.
Think: pea and zucchini fritters and red pepper aioli or the pesto scramble featuring fried kale and blistered heirloom tomatoes. We're also rather obsessed with their slow-cooked chorizo and bean ragu. It's the perfect antidote to the cooler weather and part of their winter warmers selection. Their menu is seasonal, slightly experimental and the ingredients are all locally sourced.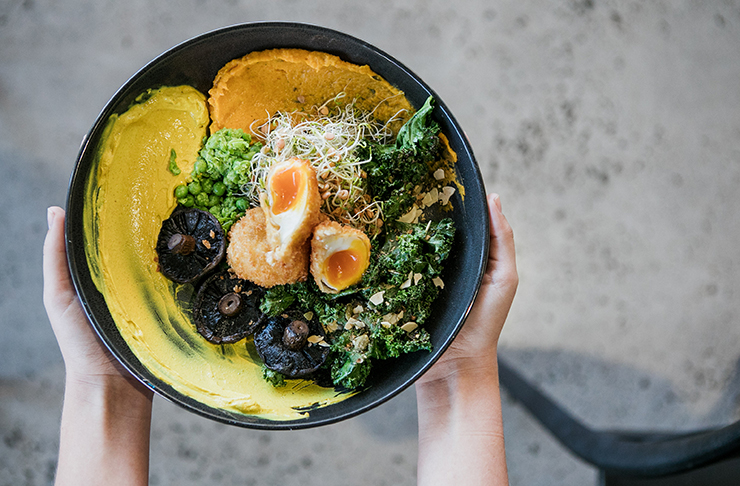 There's indoor and outdoor seating if you want to meet up with all your friends and bask in our incredible sunshine. (Note: This is exactly what we did).
The interior of the cafe is a stunning mix of polished concrete floors, bold statement tiles, warm timbers, glass pendant lighting and an array of indoor plants that skilfully bring the outdoors in.
Once you've eaten yourself silly (we also did this), you can wander over to Vincenza Coffee and grab yourself a bag of beans to take home for later. The smell of the beans roasting is literally to die for and instantly puts you in the mood for yet another flat white. Hello heart rate rise.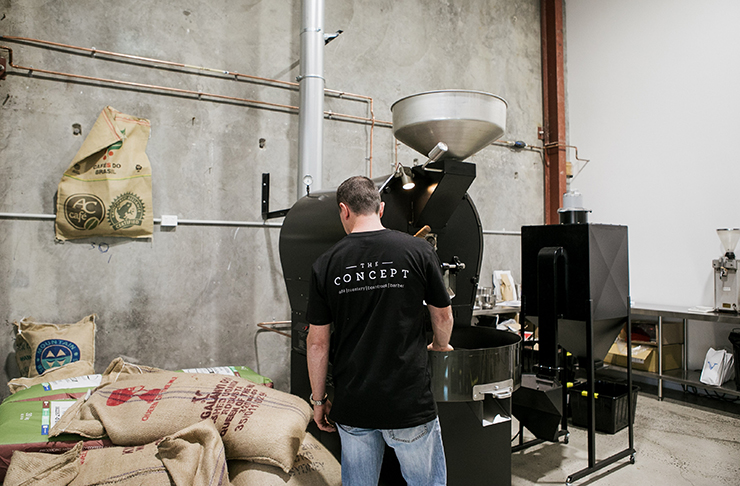 Also hidden inside the centre is an uber-cool boardroom space perfect for corporate functions and presentations—you can also host a dinner or party in there too. How amazing is that?! We love a multi-functional space where you can not only work but also play. 'Cause we're all about balance, right?
Lastly did we mention that this place will soon introduce a barbershop inside the centre too? So basically, you can come hungry, hungover and kinda' rugged to The Concept and leave full of foodie goodness, a bag of beans AND with a fresh new topper.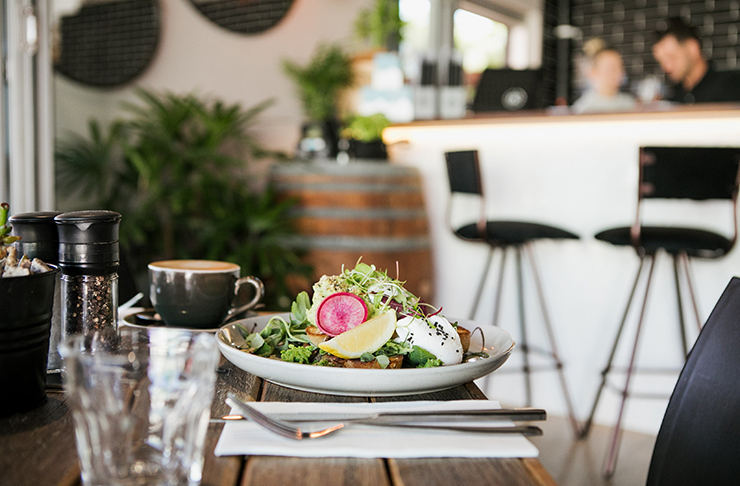 Something like this is a rarity on the Coast so we're thrilled to welcome this amazing new concept to our shores. It's luxury lifestyle all the way.
The Details
What: The Concept
Where: 14 Newspaper Place, Maroochydore
While you wait for the weather to heat up again, what about checking out our best winter walks on the Sunshine Coast here. Also, did you hear the news? Habitat Noosa has just opened up and it's actual glamping goals.
Image credit: Amy Higg for The Urban List