Attention daydreamers, it's time to make good on that New Year's resolution of travelling more, and lucky for you, we've found just the place to make your dreams come true.
Meet New Caledonia, a tropical playground for adventure seekers and wanderlusters. Less than three hours from Sydney, and only a short flight from Melbourne and Brisbane, this slice of paradise offers up far more than just the required white sandy beaches and breakfast buffets.
Dive into the world's largest lagoon, fly high with romantic helicopter excursions or sail around secluded islands in a private catamaran—here's everything nature lovers need to tick off in New Caledonia.
Explore The World's Largest Lagoon
Surrounding New Caledonia's capital city, Nouméa, you'll find the breathtaking UNESCO World Heritage Listed Caledonian Lagoon. With striking turquoise waters, vibrant coral gardens and native sea life to explore, it truly is a water-lover's paradise. Touted at the world's largest lagoon and second-largest coral reef, you'll have the chance to get up close and personal with more than 20,000 marine and plant species—we're talking about everything from sea turtles to tropical fish and even humpback whales. Our advice? Slap on some SPF and set aside a few days to leisurely explore this magical slice of nature—from sailing to water sports to scuba diving, the Caledonian Lagoon really does have it all. And if you're keen to catch the action from another angle, why not opt for a dose of adrenaline up above with a skydive over the lagoon? If you're going to jump out of a plane, it might as well be in a place this beautiful.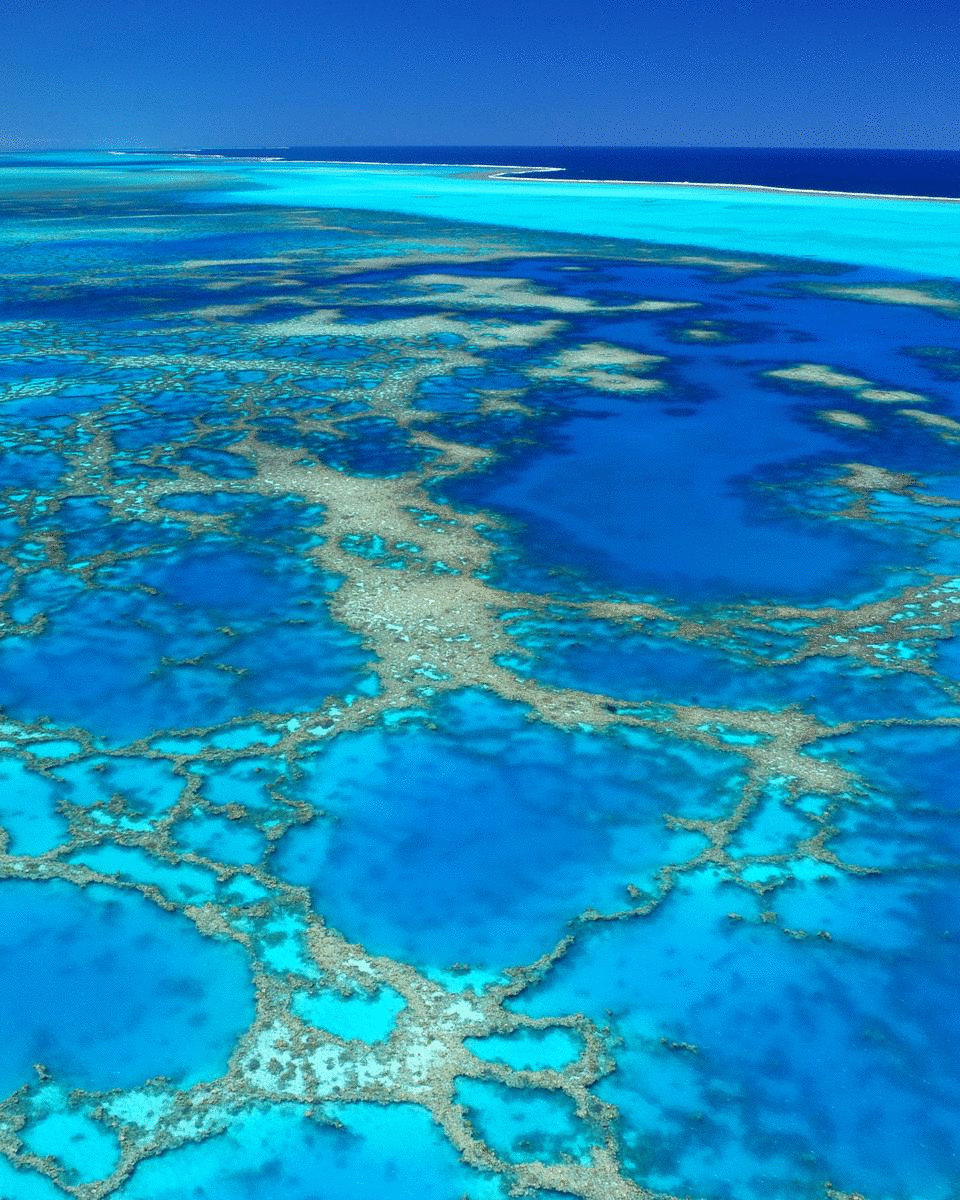 Get Romantic Above The Heart Of Voh
You'd have to see it to believe it, so that's why we recommend booking a flight stat to scout out the stunning Heart of Voh with your own eyes (and the 'Gram while you're at it). The iconic heart-shaped formation found in the Northern Province of Grande Terre (300km from Nouméa) is made up of mangroves. Best viewed from the sky, we suggest ticking this off on an all-inclusive helicopter tour of other jaw-dropping sites such as the lagoon or Isle of Pines, glass of bubbles included, of course. Alternatively, opt for an adrenaline-pumping microlight flight which will get you up close with these epic sights from above.
Go Island Hopping
Just off the coast of New Caledonia's main island you'll find a peaceful collection of five smaller islands named The Loyalty Islands: Ouvéa, the Isle of Pines, Lifou, Tiga and Maré. Boasting secret natural splendours like the secluded Hanawa Blue Hole, dramatic landscapes of the Warrior's Leap cliffs and uninhibited vistas of The Shabadran Terraces, it's easy to bliss out for a day, or even a week, hopping around this archipelago. Each island offers a different personality, with insight into the different sides of Kanak culture and Melanesian traditions. But that's not all, several smaller islands like Duck Island and Amédée Island, part of the main island and just off the coast of Nouméa, are also ready to explore.
Strap In For A Coastal Roadie
Before you ask, don't stress—driving in New Caledonia is a breeze thanks to their modern roads, and it's the easiest way to get around and tick off your outdoor adventures. Pick up your rental from the airport or in Nouméa and hit the road in search of off-the-beaten-path gems across the main island 'Grande Terre'. Taking things at your own pace, you'll discover friendly villages, delicious local eats like exotic fruit, freshly-caught seafood and French cuisine, as well as hidden natural treasures, lush forests and sweeping coastal views. If you're not into planning, opt for a self-drive holiday package from New Caledonia Voyages or Entire Travel Group that sorts all the accommodation and bookings for you—all that's left to do is turn up the tunes.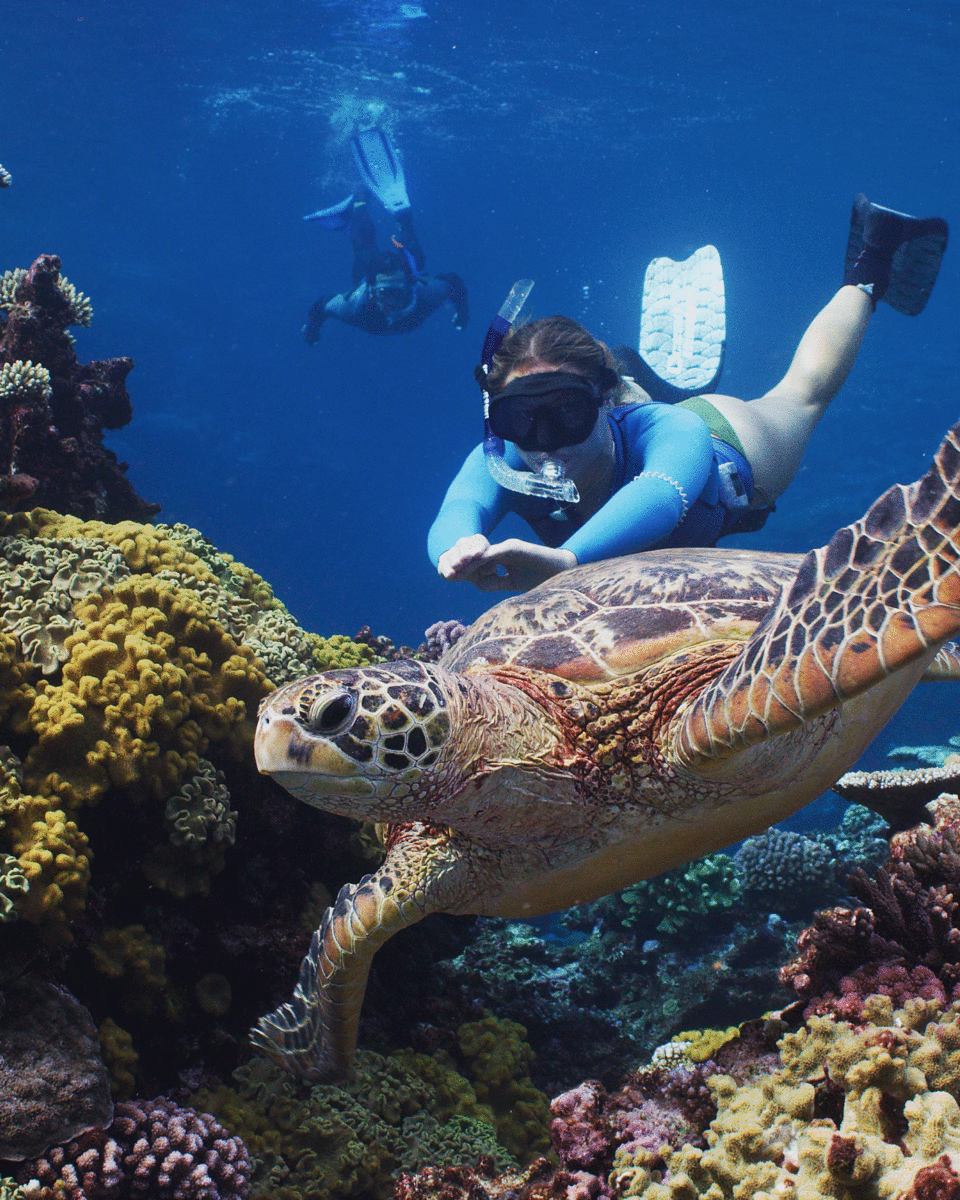 Take To The Sea And Sail Through Paradise
Whether you're looking for an afternoon out at sea, or several days exploring the coastline, we've got you covered. Head out for a few hours on Prony Bay (departing from both Prony and Nouméa) with Calédonie Charter, and score a sighting of the majestic humpback whales, or opt for an afternoon with friends on a traditional outrigger seeking out secluded islands and natural pools. Should you want to make it a multi-day trip, we suggest splashing out (literally) for a rather stylish superyacht. This hotel on water comes complete with watersports, cocktails and gourmet meals. Let's be honest, you deserve it.
Lace-Up And Hike The Trails
As any adventure wanderluster would know, often the best way to experience a new country is on foot. Lucky for us, New Caledonia offers a plethora of scenic hiking trails sure to help you clock 10,000 steps a day. Avid hikers can't miss setting out on the Grande Randonnée trail (known as the GR® NC1), an epic multi-day expedition of seven stages across the main island though lush forests, red soils and picturesque waterfalls. But if you're looking for something slightly more laid back, opt for the four-hour trek up the Mont-Dore cliff trail at dawn for sweeping sunrise views at the 800-meter-high summit.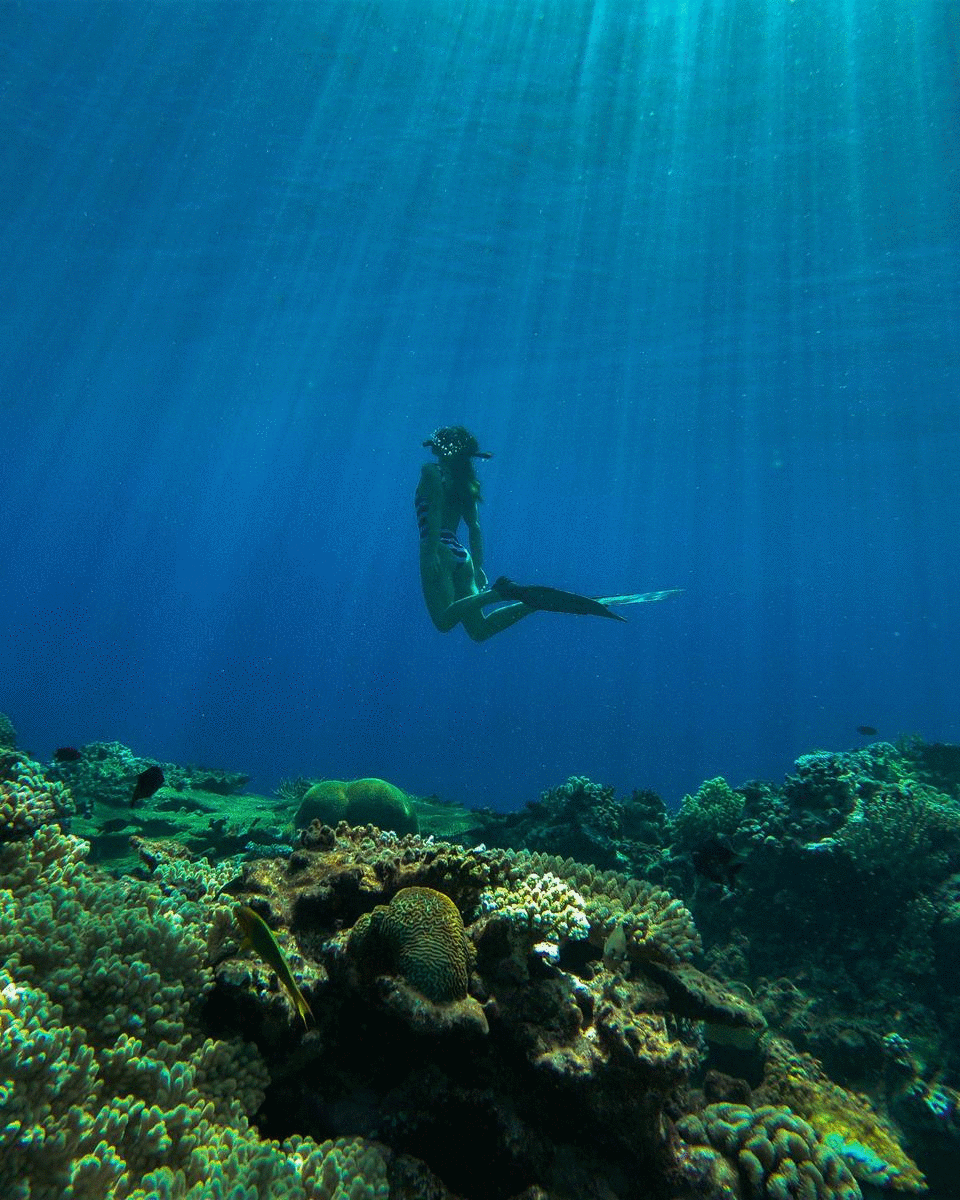 Splash Out With Water Sports
From stand-up paddleboarding to diving, New Caledonia quite literally has it all when it comes to getting in on the action at sea. Feel the breeze in your hair and venture out for some windsurfing, or if you're feeling daring why not have a go at kitesurfing? With rentals and lessons all over Nouméa, you'll be a pro in no time. For something slower-paced, make your way to Blue River Provincial Park, home to the Drowned Forest which boasts hundreds of oak tree trunks eerily shooting out of the water—up the spook factor and explore this at night by kayak. Or, strap on your flippers and seek out the sea life with a snorkel around Jinek Bay, a secret spot tucked away in the northwest of Lifou. Wanting to live your best mermaid life and take things underwater? New Caledonia offers some of the most spectacular diving spots in the word—from the vibrant coral reefs of Poindimié to ancient shipwrecks, grab your GoPro and get below the surface.
Unwind With Idyllic Beach Days
Tropical holidays are about three things: sun, surf and sand. And New Caledonia offers this in spades, with picture-perfect beaches at every turn. The perfect way to relax and recover from the everyday grind, pack your SPF, bucket hat and favourite book and prepare for a dreamy day of doing absolutely nothing. If you want to stay close to the city, opt for the bays around Nouméa like Anse Vata and Baie des Citrons. Should you want to discover secret coves and swimming holes, head west to Turtles Bay, Lovers' Bay or jump on a boat and get lost beach hopping across the Isle of Pines coastline.
Schedule in some island time in New Caledonia for 2020, less than three hours from Sydney, and only a short flight from Melbourne and Brisbane. Start planning your trip stat with New Caledonia Tourism who offer a range of deals to suit your dream island holiday.
Editor's note: This article is sponsored by New Caledonia Tourism and proudly endorsed by The Urban List. To find out more about who we work with and why read our editorial policy here.