We're a lucky bunch. Not only do we have world-class restaurants, some of the best coffee in Australia, and a market line-up that would rival, well, anywhere—the Sunshine Coast is also stupidly stunning with a whole lot of natural beauty.
While it's great to scroll through pics on Instagram of other people's weekend hikes, sometimes, you have to just get out there and experience them for yourself.
So, with that, we're taking it straight to the big guns with five epic outdoor adventures you have to do on the Sunshine Coast, at least once in your life.
Sunshine Coast Hinterland Great Walk
Many know of The Great Walk, but so few have actually done the whole thing. We're thinking that it's got something to do with its length. At a mighty 58km long, this isn't your casual Sunday stroll. You'll need to plan this Sunshine Coast adventure, making sure you've got all the right gear (think: backpacks, hiking boots, tents and confidence with snakes), plus either book it in for a long weekend or take some time off work. In between walkers' camps dotted along the path, you'll experience epic scenery with gorges, waterfalls, rainforests, rock pools and gorgeous views. Don't forget the camera though, because once you've ticked this tough trudge off your bucket list, you might not get around to doing it again.
Everglades Paddle
There's nowhere else on the Sunshine Coast, heck, the whole of Australia, quite like the Noosa Everglades. In fact, the only other everglades system in the world is in Florida—so there you have it, this is the real deal "once in your life mission". This stretch of waterway is a river of mirrors, so still, narrow, and magical, that you'll be seriously floored by the reflections. For a total adventure, hire your vessel of choice at Elanda Point, pack it with your tent, food and water for a couple of days (this is a camping trip, folks!) and paddle across Lake Cootharaba. From here, you'll head past the Kinaba Information Centre, Harry's Hut, and then onwards and upwards through the everglades to your private campsite—which you'll need to book on the national parks website prior to your trip. If you want a DIY adventure where you're completely immersed in the great outdoors, this is it.
Fraser Island Mission
Fact: we've got one of Australia's most famed natural tourist attractions in our own backyard. And while we know Fraser Island is technically outside of the Sunshine Coast region, it's pretty clear that we've adopted it as our own. If you've never visited, and you call the Sunshine Coast home, make it happen this year. Rope in that friend with a 4WD or hire one, and start your Sunshine Coast adventure with a drive up the beach from Noosa North Shore. Once you're on Fraser, be sure to tick off some solid must-dos, like whale-watching (best from August to October), a few snaps at Maheno shipwreck, a dip at Eli Creek or Lake Mackenzie, and a whole lot of 4WD through and around this sand island.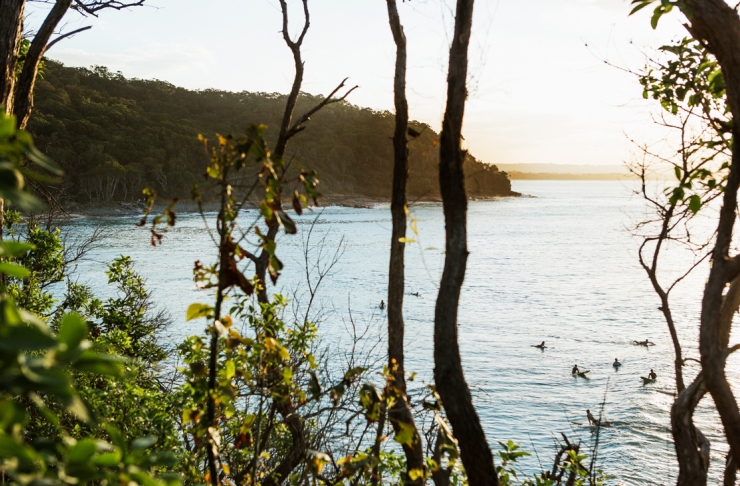 Climb Mount Cooroora
For those who've conquered Mount Coolum and Ngungun, and exclaim "it's just a hill" when anyone refers to Emu Mountain, it's time you stepped it up a notch with the pointy Mount Cooroora. This steep hike, a short walk from the centre of Pomona, will have you sweating buckets, even in the middle of winter. A mix of scrambling, ladder-like stairs, and bush track, the 360-degree views at the summit are amazing, stretching from the Coast to Kandanga and beyond.
Stroll The Noosa National Park
Compared to the other nature adventures, this one is way more leisurely and is perfectly complemented by a slow breakfast in Noosa, either before or after. Start from Sunshine Beach, and burn your tush climbing the stairs at the northern end of the beach. This is your staircase to heaven AKA Alexandria Bay AKA the nudie beach. From here, head down on to the sand and stroll up along the whole beach, again to the northern end. Take a quick dip before joining onto the Noosa National Park walk, and tracing along the Noosa points back till you get to the carpark. Now, you choose, either throw a U-turn and head back the way you came, or continue along the boardwalk to Hastings Street for a lavish brekkie before hopping on the bus and heading back to the car at Sunshine. Mission complete.
Looking for more adventure-style things to do on the Sunshine Coast? Try our top camping spots for camping newbies.
Image Credit: Amy Higg for Urban List and Macayla Crump