The Sunshine Coast lives up to its exuberant name… a majority of the time. But alas, mother nature does have its rainy outbursts every now and then, leaving us a little unsure what to do with ourselves.
While we all love a good Netflix binge, if you're ready to make the most of a drizzly day—here's a bunch of things to do on the Sunshine Coast when it rains.
Indulge In Coffee And Cake
Start your day slowly with coffee and cake at the much-loved, Instagram-famous Tome in Maroochydore. From salted caramel and Oreo baked cheesecakes to pistachio pear scrolls and Nutella brownies, if you only eat one thing today, let it be from here.
Get Outdoors And Chase Waterfalls
Bad weather certainly doesn't mean being stuck inside suffering from cabin fever, so why not embrace Mother Nature when she's having a tantrum? Pack up the car and head for Kondalilla National Park or Conondale National Park. Misty and moody under cloud cover, there's a network of beautiful tracks in the Sunshine Coast Hinterland that really come to life on dreary days. There'll be very few people to share the space with, everything is lush, sweat patches are rare due to the cooler mountain weather and fresh rain means those waterfalls will be rushing, too!
Unwind With A Pamper Session
Rain got you feeling all frazzled? Leave your drenched jacket at the door and tune out with a luxury pamper session at one of the best day spas on the Sunshine Coast. Escape to tropical paradise at Ikatan Balinese Day Spa or head to the hills for rainforest-fringed treatments at Spa Anise in Maleny.
Stack Up On Pageturners At A Bookstore
To be honest, there might not be a better pairing than that of wet weather and books, new or old. The Sunshine Coast's best bookstores are a surefire way to pass the time—and you might even find a new favourite author while you're at it. On a budget? Find yourself a library instead, where you cozy up in a corner and lose yourself in a fictional world, with no one to ask if you're going to buy that.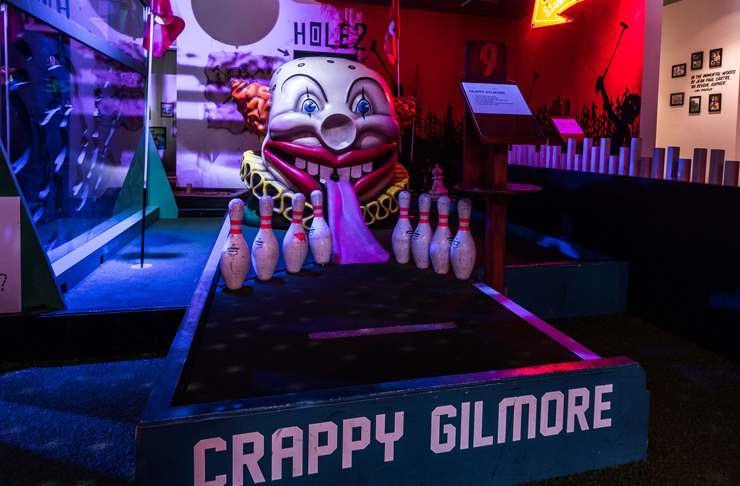 Putt Putt With A Side Of Espresso Martinis
Order an espresso martini with a side of golf. One of the best things to on the Sunshine Coast when it rains, Holey Moley is where cocktails and bar snacks collide with crazy putt putt golf and good times galore. Located in Maroochydore, there's 18 themed holes to tackle; and make sure you bring extra cash for beers and burgers.
Bar Hop Across The Coolest Local Breweries
Beer never cares about the weather, so neither should you. Take advantage of our incredible selection of Sunshine Coast breweries with a bar hop to lift your mood. From sustainable tap rooms to urban dens, there's something for every beer-lover around these parts.
Test Your Wits In An Escape Room
Rain naturally dictates that you should stay indoors, but what happens when you can't get out of the indoors? Escape rooms on the Sunshine Coast are a fairly new concept, with a few scattered around the region. aren't a new concept, but there's consistently more popping up around the city, and they're the perfect vessel for a rainy day. Perfect for small groups or families to hit on a rainy day, you can try rooms like Bank Heist or Outback Hell. Indoors? Check. Challenging? Check. Potential for you to never get outside again? Check. Find the Sunshine Coast's best escape rooms here.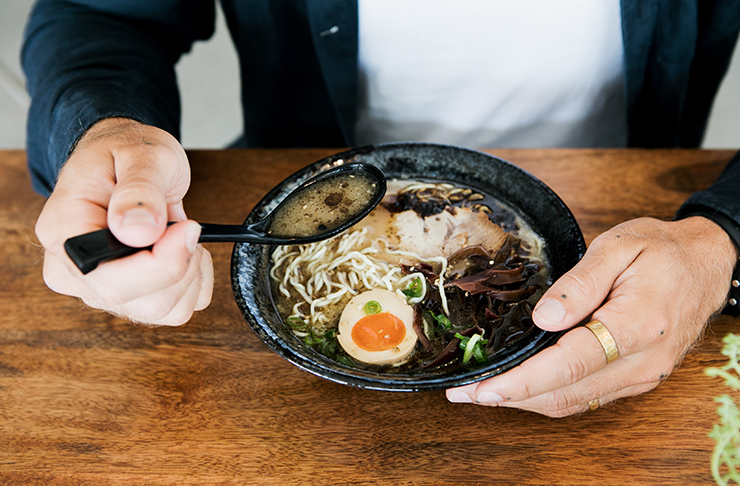 Warm Up With Slurpable Ramen
Wallow in self-pity because your tan is fading and then realise it's perfect weather for ramen! So head off to Umami Ramen and grab a big old hot bowl of love.
Up Your Kitchen Skills With A Cooking Class
Be the Masterchef you've always wanted to be and learn new kitchen skills at a cooking class with the pros. Take your pick between The Cooking School Noosa or the Spirit House in Yandin—both offer epic courses.
Op Shop 'Til You Drop
Shop 'til you drop without breaking the budget, thanks to the plethora of op shops hidden across the Sunshine Coast. You'll save money and the planet, so you're already a winner in our eyes.
Step Back In Time At The Theatre
Step back in time and attend a silent film at The Majestic Theatre in Pomona—probably best to leave the noisy snacks at home for this one. Oh, and don't forget to flick off your phone!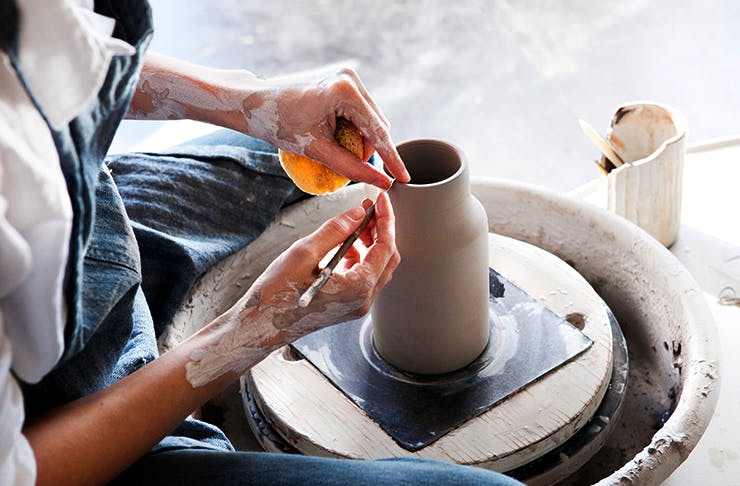 Dig Into Clay With A Pottery Workshop
Grab a mate, tie up your apron and get your hands dirty at one of the best pottery classes on the Sunshine Coast. With studios in Nambour, Maroochydore, Noosa and the hinterland, you'll be guaranteed the chance to dig your hands into some clay and get creative.
Work Up A Sweat Indoors
Don't let your exercise plan go out the window when it's raining on the Sunshine Coast. We've got you covered with the Sunshine Coast's best yoga studios, Pilates studios and boxing classes. It's already raining, so why not sweat a little?
Hit The Lounge And Chill
Sit back, relax, and enjoy the downpour, you can top up your tan tomorrow. Remember Netflix was invented for days like this, so take your pick—here are the best docos, best new movies and best tv shows you should be watching right now.
Looking for more things to do on the Sunshine Coast? Work your way through our hit list of the best new openings on the Sunshine Coast.
Image credit: Tome and Urban List