Australian fashion designer Emma Mulholland is known for her fun, loud and kooky collections. Popular both on home turf and overseas, she is going from strength to strength like the total #girlboss she is.
Recent milestones include a collaboration with Japanese brand Shu Uemura Art of Hair in which Emma created a limited edition shampoo bottle (which sits proudly in my shower) and another collab with Mambo.
We caught up with the extremely busy Emma to talk fashion, hair and her favourite places to hang out in Sydney.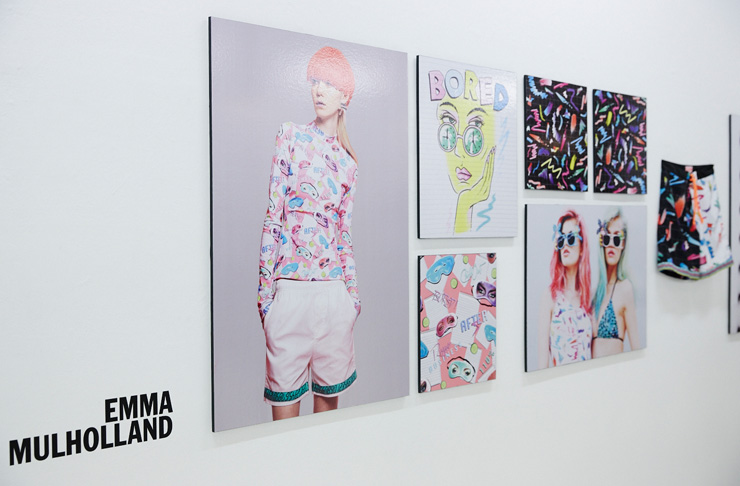 The Urban List: Going back to where it all started, how did you get into fashion design?
An older family friend was into it and I thought everything she did was the coolest. I didn't quite know what I was going to do but I knew I loved art and design and that I was different to most of the people at my school. In Year 11, I turned my focus to fashion when I chose to do design tech and art for my electives.
The Urban List: Tell us a little bit about your latest collection.
Emma: My S/S 15/16 collection is called 'Heatwave' its inspired by a recent trip to Palm Springs and Joshua Tree. I was also inspired by getaway films like Thelma and Louise, and Fear and Loathing in Las Vegas, so think sun, desert and melting landscapes.
The Urban List: Describe your personal style in three words.
Emma: Comfortable, eclectic and fun.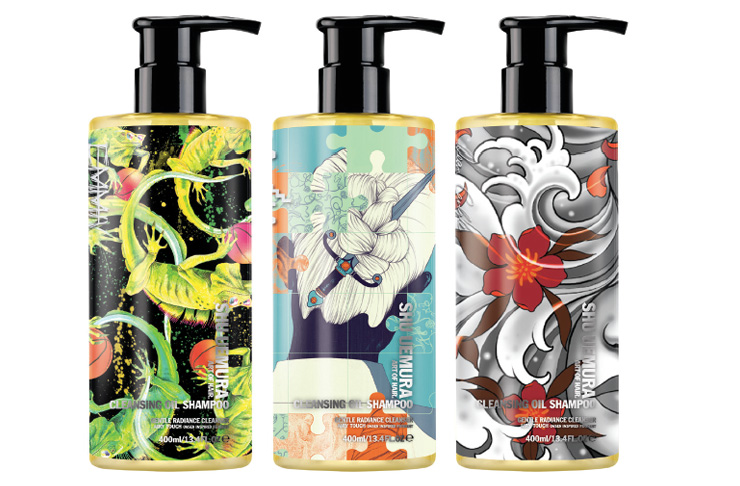 The Urban List: So you've recently collaborated with Shu Uemura Art Of Hair. How did this come about?
Emma: Shu Uemura got in contact with me about the Art Series and it sounded like a really exciting project so I jumped at the opportunity to work with them. It was great because I got to look back through my archive prints and work with them on choosing one that would work for the bottle.
The Urban List: Have you used the shampoo yourself? What do you think of it?
Emma: I have had bleach blonde hair since I was 16 and their purple toner/shampoo is definitely by far the best one I have ever used so I know how amazing their products and reputation are (and I have tried a lot!).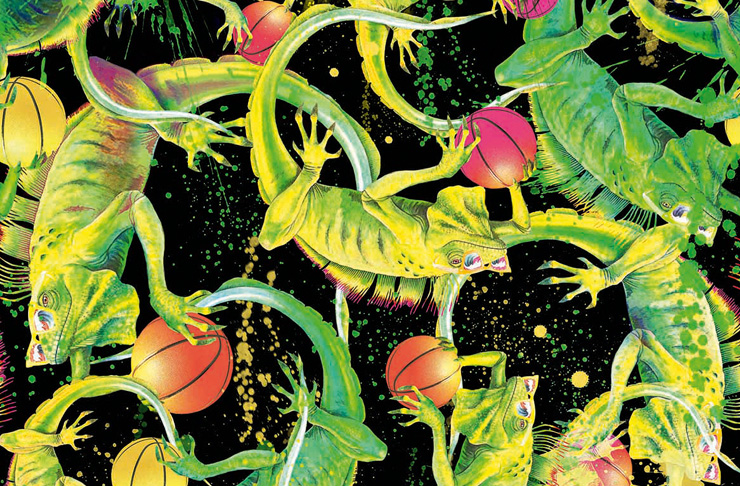 The Urban List: I actually have your Limited Edition Art Series shampoo bottle in my shower right now, but I must ask… Why an iguana playing basketball? (I love it, by the way)
Emma: That's a print from one of my very first collections 'Bad as I Guana Be'. The theme was the Mexican desert but mixed with basketball—so that's how it came about.
The Urban List: Your collections are well known for being unique and fun (kind of like your basketballing iguana!), where do you draw inspiration from?
Emma: All over the place! I love pop culture and watching movies is one of my favourite ways to relax. I like movies from the 80s and 90s mainly so I'm always inspired by them, also a lot of bands and musicians from those times too.
And now onto things that aren't work related…
The Urban List: Describe your ideal day off.
Emma: A day at the beach with friends/ supplies / and an easy parking spot.
The Urban List: Everyone has a soft spot. What's yours?
Emma: Puppies! Actually any baby animals really.
The Urban List: Where's your favourite place to go for brunch?
Emma: I like The Grounds of Alexandria.
The Urban List: And date night?
Emma: The movies or dinner in Chinatown.
The Urban List: And finally, what's next for Emma Mulholland?
Emma: I've got a lot going on at the moment: a big collaboration with Mambo and a trip to the US at the end of the year to hopefully expand over there.