It's that time of year again when we don our finest fancy dress for Halloween. However, finding the perfect costume can be quite the task, especially when you're looking for more choice than just a sexy nurse, sexy witch or sexy cat (yawn). Fear not, Listers! We've racked our brains to come up with a list of 20 creative Halloween costumes so you don't have to. You're welcome.

Plus, head here for the best costume shops in Sydney.
For The Ladies
Applaud one of the most celebrated ladies of the year and dress up as Elsa from Frozen. Singing "Let It Go" throughout the night is optional, but encouraged.

Image via Becuo

Release your inner goddess as Cleopatra. It's a classic, but never fails to impress.
Image via Halloween on Earth

Twerk your way through Halloween as Nicki Minaj in Anaconda.

Image via Clevver

Step back into the 90s as Daria or Jane Lane. Act bored and uninterested even if you're having the time of your life.

Image via Brit + Co

Run the world as Beyoncé.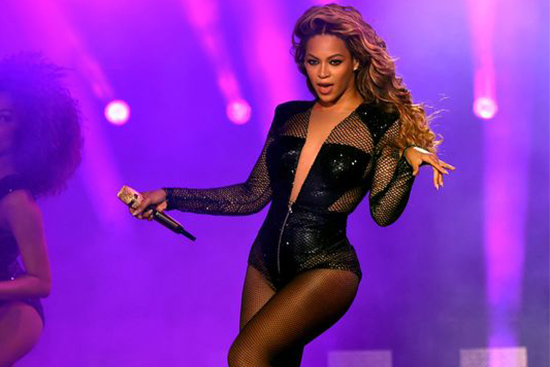 Image via USA Today

For some drag queen glam, dress as Effie Trinket from The Hunger Games.

Image via Trend Ideas

Grab some friends and go as Ellen DeGeneres' Oscar selfie.

Image via Teen Times

For the fashionistas and those who wish they were kids of America, go as Cher or Dion from Clueless.

Image via RookieMag

Get colourful as Crayola Crayons.

Image via Funny Pictures

Swing into the 50s as Betty Draper.

Image via Home Stories A to Z
For The Fellas
Try your luck and go as Tinder.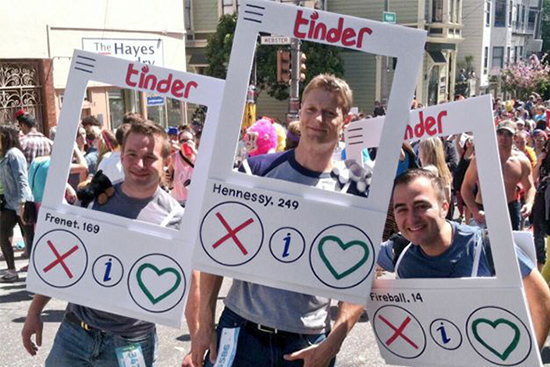 Image via Printsome

For a little controversy go as 'Australia's Most Hated Man' aka The Bachelor. Bonus points of you bring along a Cabbage Patch Kid.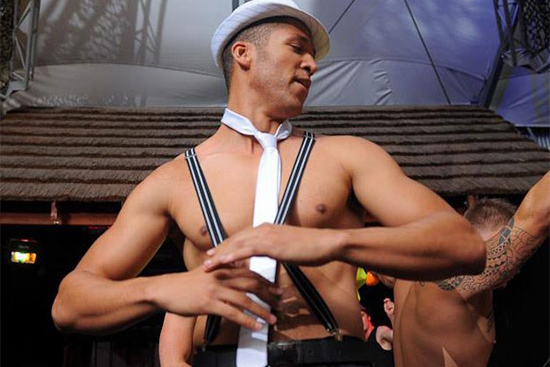 Image via Woman's Day

Go as heroes in a half shell. We're talking the Teenage Mutant Ninja Turtles. Turtle power!

Image via The Mary Sue

Be treated like a king as Robb Stark from Game of Thrones. BYO direwolf.

Image via Top Low Rider Sites

Pick up a maroon leather jacket and get adventurous as Star-Lord.

Image via Comicbook

Get back to basics as Sputnik, Ross Geller style.

Image via Youtube

Make a splash and go as the Ice Bucket Challenge.

Image via Kroc

Justin Bieber's mugshot. Need we say more?

Image via Asiaone

Paint your face yellow, don a hard hat and go as Emmet from The Lego Movie.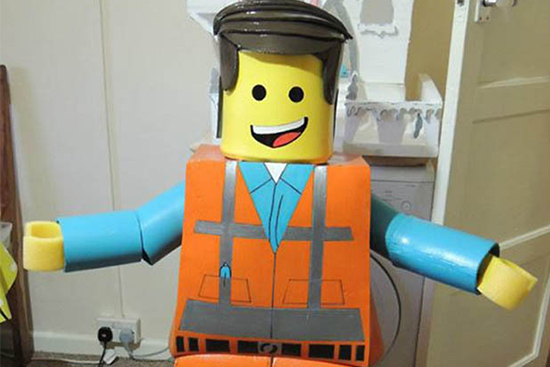 Image via Daily Star

Grab your mate and go as Lloyd and Harry from Dumb and Dumber.

Image via Farmingdale
Primary image: The Daily Beast