When a Bali vacay is necessary, but you're over Ubud look further afield—or out to sea—to the Gili Islands. Of the trio, Gili Trawangan is the party island. Gili Meno is the quieter, romantic island. But in true Goldilocks fashion, Gili Air is just right. There's not a heck of lot to do on Gili Air ('air' here means 'water'…just go with it) other than scuba, snorkel and watch the storms roll in over neighbouring Lombok. Oh, and eat.
For a place that takes a grand total of an hour to circumnavigate on foot, there are some surprisingly good foodie feeds. Avoid the tourist traps and average Western food on the south-east side of the island; your best bets veer mostly between super healthy and local Indonesian classics like Mie/Nasi Goreng and Gado Gado from one of the homestyle warungs (just venture off the beach to find one).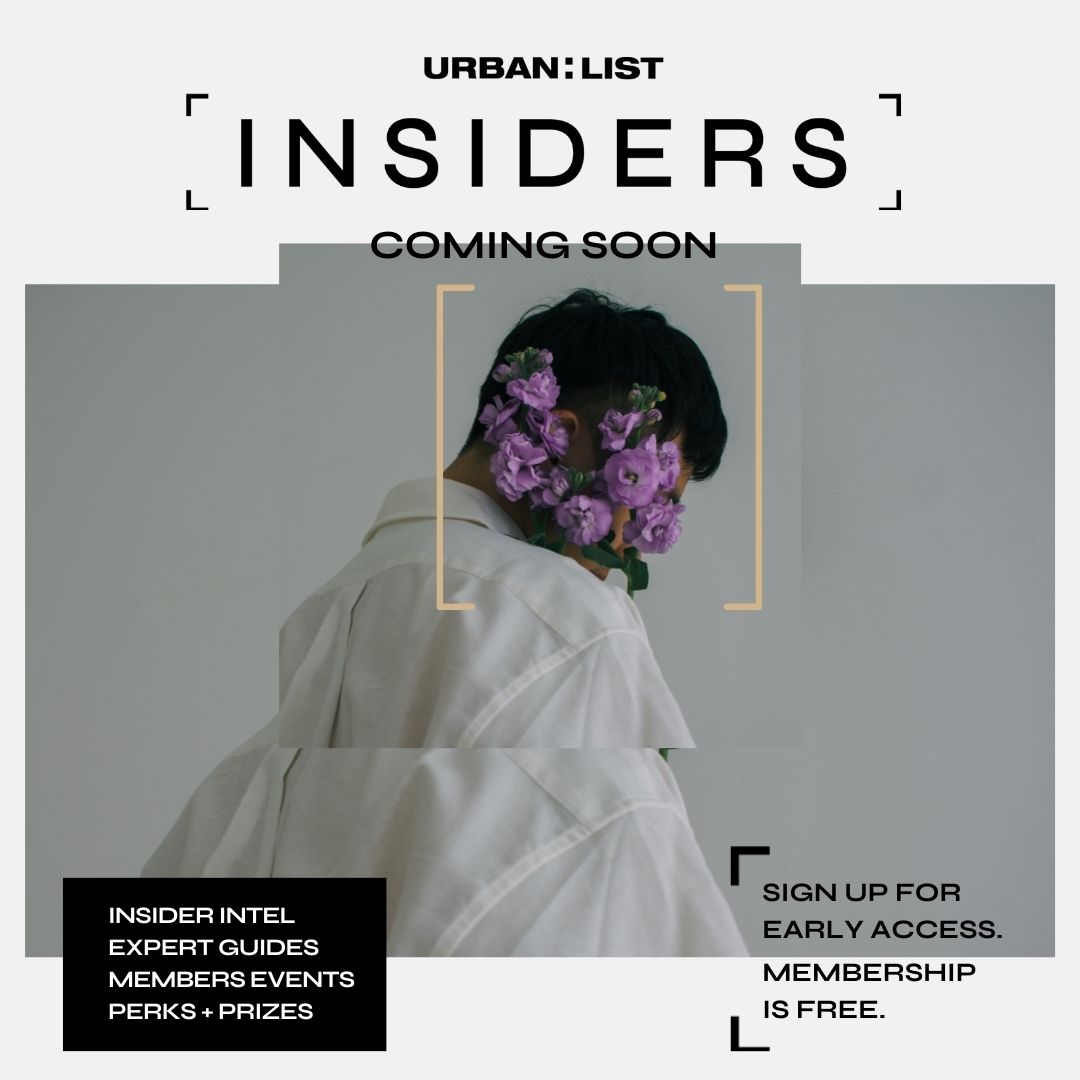 One of our favourite places, healthy or otherwise, to eat on the island is Gili Bliss. Entering this feel-good organic cafe and juice bar feels like climbing into a tree house dotted with pineapples. Try the fluffy pancakes laden with berries and banana, luxuriously thick smoothies or a healthy superfood bowl bursting with colour. Their smashed avo with mint and lime will cure any homesickness.
If Gili Bliss is obsessed with pineapples, CoCoLoCo is obsessed with coconuts. You can drink fresh young coconuts here if the turmeric lattes and kombucha aren't tempting enough. They do a mean 'Soul Salad' bowl at CoCoLoCo, and its bounty of rainbow goodness will leave you feeling virtuous.
Pachamama is a hidden gem. Seek it out for raw, vegan dragonfruit cheesecake and homemade yogurt granola in Bohemian surroundings. If you're on a budget, you can find filling, fresh fruit juices blended to order just about everywhere on Gili Air or haggle for whole fruits from roving beachside vendors.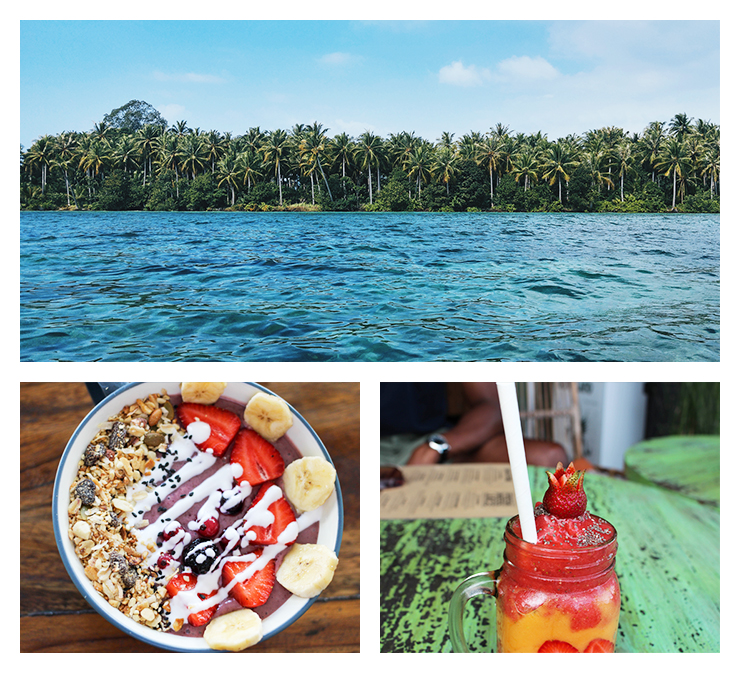 If you're hankering for a burger, Sharkbites probably does the best on the island accompanied with proper thick-cut chips and craft beer. They have plenty of veggie options too—go for one of their ludicrously pink beetroot buns.
Barring Mamasita and its ilk, The Mexican Kitchen does it better than your local mexi-joint at home. Plus, you can sit so close to the water that you'll get a little ocean spray at high tide (just think of it as sea-to-table seasoning). Margaritas at sunset are a cliché here for a reason. And most importantly, they have "free happy hour nachos".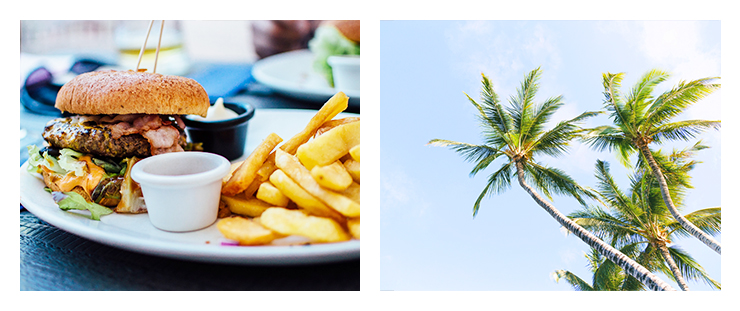 Ruby's unassuming decor belies its reputation as the best restaurant on Gili Air. We ate possibly the best green curry of our lives here (beware: even the medium is blazingly spicy). Serving half western food and half local dishes, it's worth multiple visits to try both sides.
Gili Air's version of food trucks has to be their brightly painted Bakso carts on wheels. They only serve up one thing - Bakso, obviously—a brothy dish of meatballs and noodles, topped with fresh herbs and garnishes to your liking. Think of it as their version of ramen or pho.
Blink and you might miss the sate vendors who appear at dinnertime. They carry around a little grill and offer satay minced meat skewers for just a few pennies before moving onto their next destination. Nearing sunset each night sees a mass breakout of beachside BBQs. You'll find the highest concentration on the eastern side of the island. Expect simple but huge skewered combinations of fish, meat or veggies. Everyone's offering is pretty similar so simply stroll to find the freshest and/or cheapest while you work up an appetite.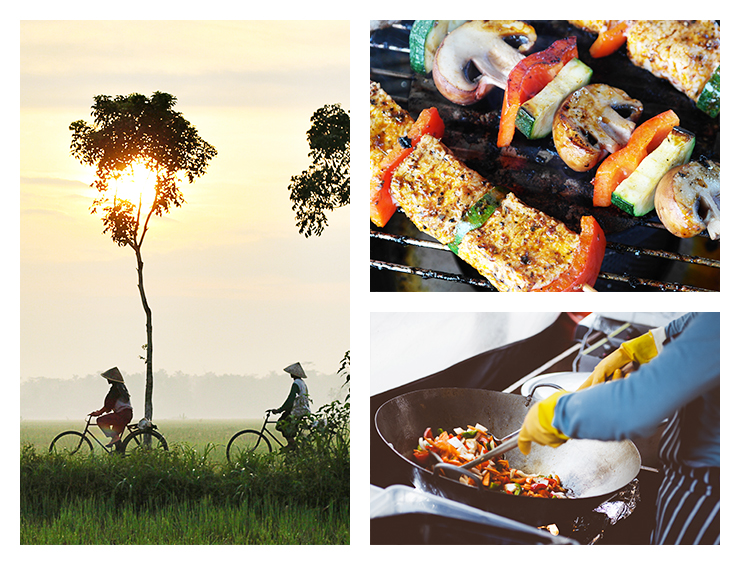 Got the travel bug? Check out all of the latest in travel here.
Image credit: Luca Zanon