Creators of the croissant and connoisseurs of all things cheese, wine and soufflé, the French aren't typically big on stirring up global food fads, especially in the realm of fast food (French fries aside). But something has been brewing in the homeland of escargot—and yes, it has just arrived in Sydney.
Called the "French taco" it's basically the love child of a grilled-cheese panini and a Paris-style kebab. Made with a wheat-flour tortilla, filled with premium French cheese, chips, cheese sauce and any combination of fresh veg and meat, it's slammed on a sandwich press, grilled and bundled up like a burrito.
The name is a bit of a myth, as there's nothing Mexican about a French taco, but unsurprisingly, it has quickly become the hefty, cheesy snack of choice in Parisian suburbia, in Brussels, Casablanca and in Montreal.
Bringing French tacos to Sydney is French Tacos Factory—a grab and go set up on Newtown's King Street and directly opposite the Dendy cinema for the ultimate movie snack. Shipped direct from Lyon, French Tacos Factory is one of the very few places (so far, we've found just one other) in Australia where you can dig up this cheese-stacked Euro snack.
At French Tacos Factory, every wrap includes cheese sauce (a secret recipe made in-house), chips and a protein (which could be anything from grilled beef mince to fried chicken).
From there, you can then go as crazy as you like on extras like raclette, brie, pepperoni, pickles, goat's cheese, mushrooms, bell peppers, La Vache Qui Rit, tabasco sauce, frankfurters and garlic sauce.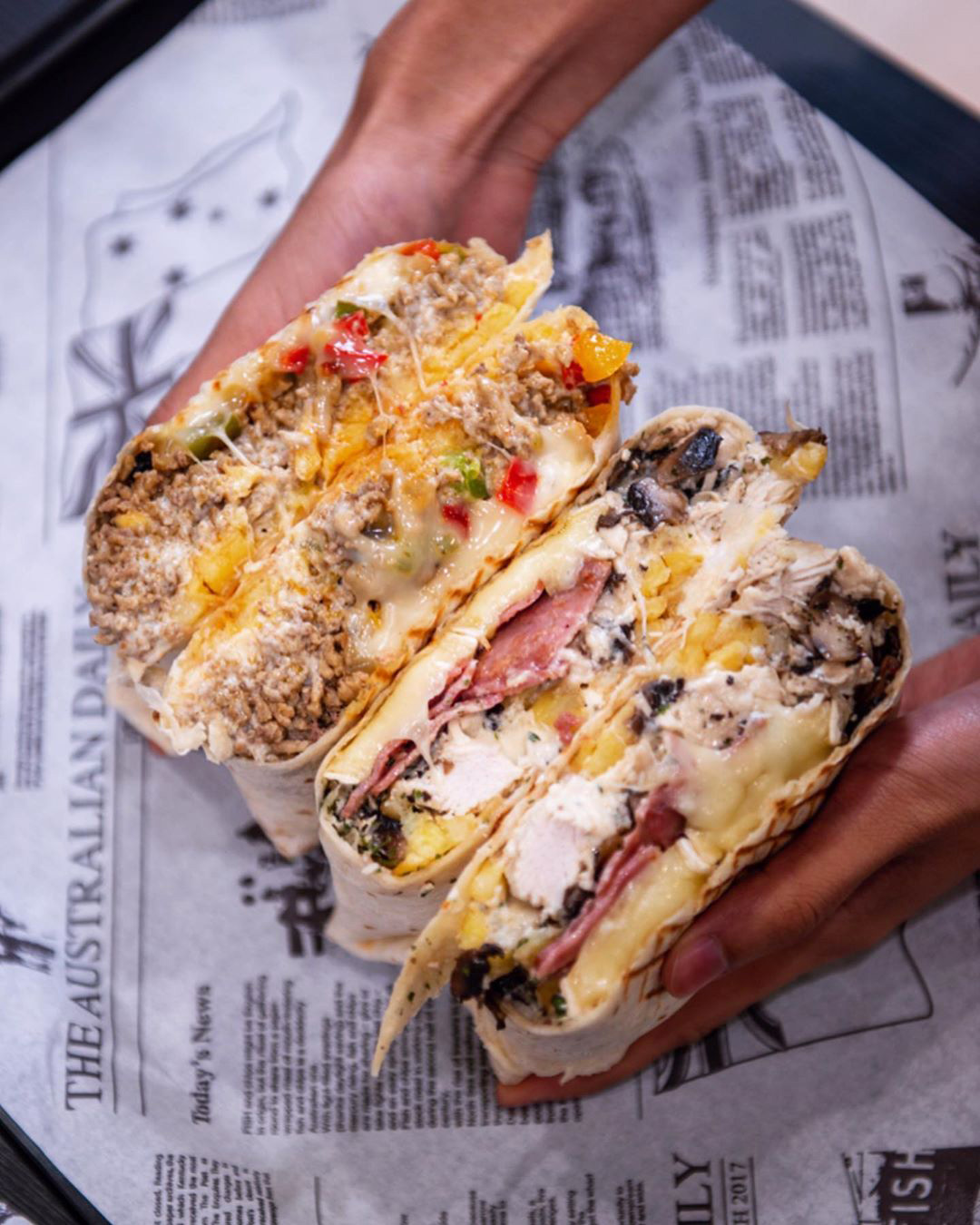 You've probably noticed by now that cheese is the main affair when it comes to French tacos—and you can rest assured French Tacos Factory use only the good stuff with Auvergne raclette, Poitou Charentes goat's cheese and brie from the Vosges region in Eastern France. Cheese aside, all other ingredients in your French taco will be local, Australian grown products.
If you're curious to try—mark Saturday 14 March in your diary. French Tacos Factory will be dishing out free French tacos to celebrate their arrival in Australia. One taco per person until 11pm or until the chefs run out of cheese.
If you're into melted cheese of the French variety, you'll want to be across this bottomless raclette cheese night.
Image credit: French Tacos Factory, Hoki Duo