Bali can do no wrong. The people are lovely, the massages are cheap and the weather is amazing.
And now there's another reason to head to our friendly island neighbour: more incredible food.
Seminyak and Canggu are home to two brand spanking new restaurants that must be added to your Bali hit-list as soon as possible. Here's everything you need to know about them.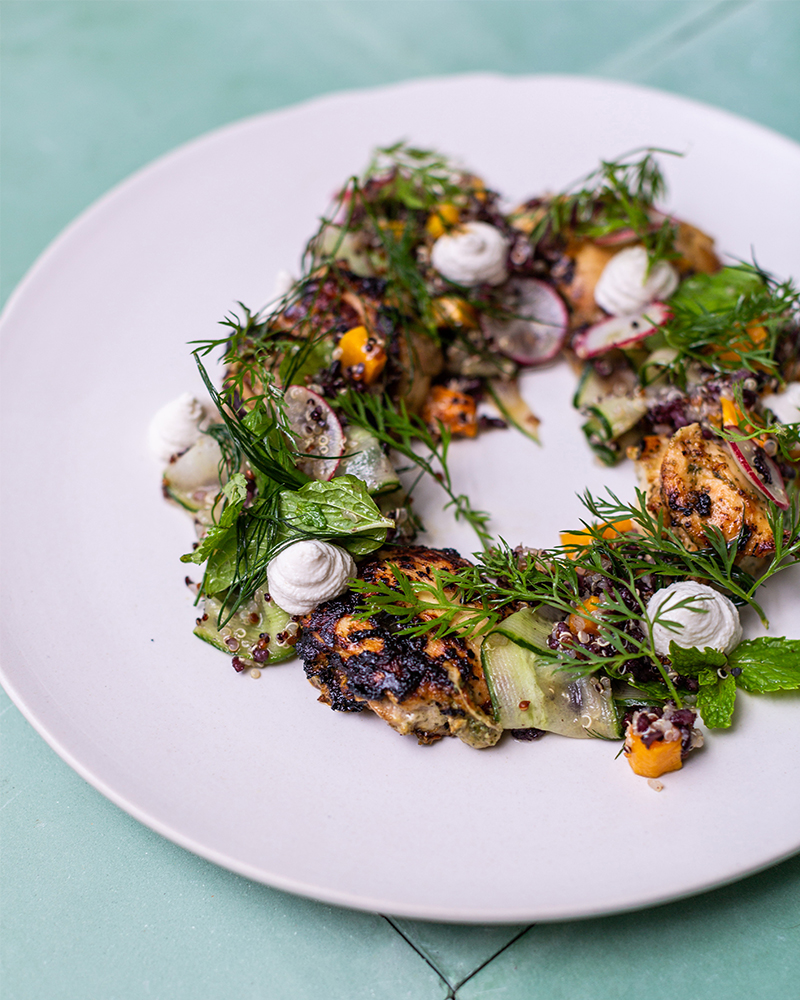 Botanica Restaurant And Bar
If you're on the hunt for the most Insta-worthy dining experience in Seminyak, look no further than Botanica. Packed with lush native plants and bold interiors, we recommend making a reservation to avoid missing out.
Award-winning chef Brenton Banner is dishing up a modern Australian menu using ethically sourced Balinese and Indonesian ingredients. Think pork belly with fennel parsley and apple, lamb shoulder with pita salad and beetroot puree or local crab with ginger, shallot, herbs and white rice. There's also a tonne of vegetables, salads and sweets. We recommend getting a group together and trying out as many of the mouthwatering starters as you can. The drinks menu features craft beers, cocktails, juices, smoothies, mocktails and over 100 different wines.
The venue also contains an abundance of artwork by local artist Bejo and is the perfect place to escape the Bali humidity. Local and international DJs will provide the beats to take you from casual dinner to an unforgettable night out, and we hear they've started doing two for one drinks in the oasis garden between 5pm and 7pm.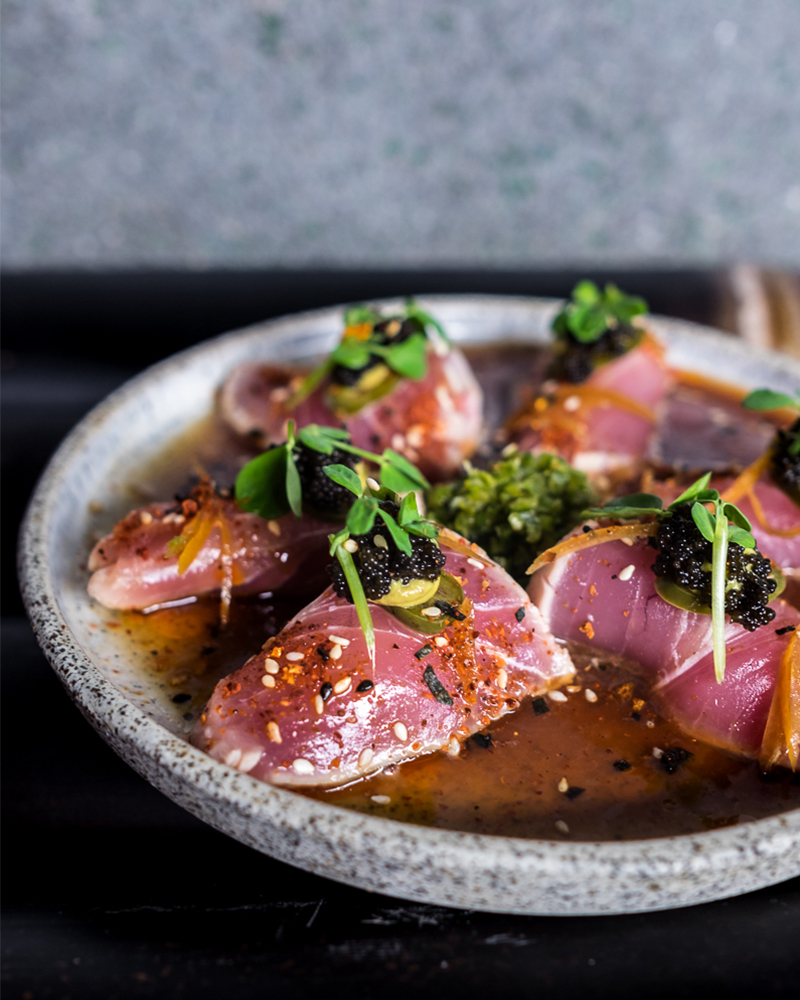 Billy Ho
Delivering all the best comfort foods from Japan, Hong Kong and South Korea, Billy Ho is another one you won't want to miss on your next Balinese getaway.
Top chefs Will Meyrick and Tim Bartholomew have come together to create a menu designed to get your palates dancing. Think tuna sashimi with smoked chilli ginger flower and black tabiko or roasted pork belly with pickles, kimchi and condiments. The hardest part about this dining experience is deciding what to pick from the menu.
The restaurant offers a communal dining table, plush leather seats (made locally), handwoven loom chairs and a seven-metre bar. Sticking to traditional Balinese architecture, the walls are covered in colourful sirap wood and local Canggu artist Ogud has created a tattoo-inspired mural featuring beautiful native flowers.
Billy Ho is the ultimate restaurant for those wanting a calm space away from the busy streets of Canggu and good, hearty meals.
If you're headed to the island in April or May, be sure to check out this mobile disco that's popping up in Uluwatu.
Image credit: Botanica and Billy Ho