We try hard not to play favourites here at Urban List but when you walk into a space like Tonic and Ginger—one of four incredible venues at Freo's newest hot spot, The Old Synagogue—it's pretty hard to keep a poker face.
The entire precinct is nothing short of amazing, but if it's beautiful interiors, delicious Asian-inspired food and a full belly (all for a super reasonable price) that you're after, you'll want to head directly to Tonic & Ginger.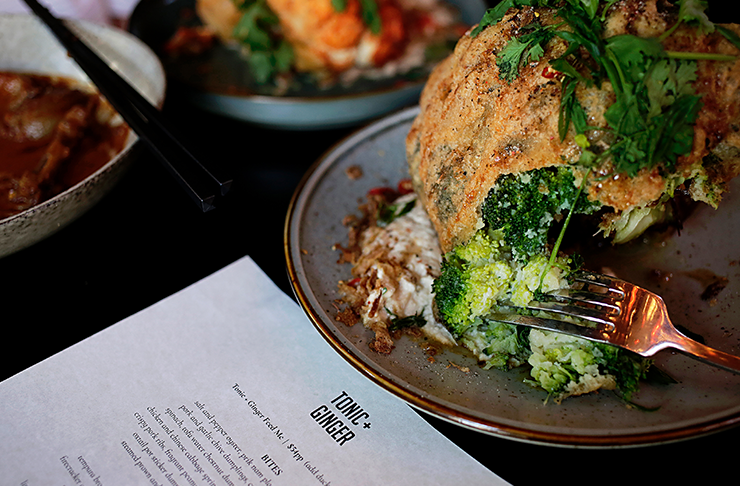 Upon first sight, you'll be blown away by, well, everything. The huge light-filled dining hall has high ceilings adorned with what feels like hundreds of hanging gold-hued lights. On the ground, the long leather bench seats are enough to have you mentally redesigning your own living room while the velvet chairs make you want to sink in and enjoy a drink or three; so go ahead and get started.
One of the best parts of visiting The Old Synagogue is that you can order food from any of the venues, no matter where you choose to sit. Even if you're sitting at Tonic & Ginger, you can, and should, start your meal off with one of the refreshingly zingy spritzes from The Arbor. There's Aperol and Campari, of course, but why not try something different like the Alamo—made with tequila, passionfruit, Aperol and prosecco—or the Hugo which has a delicious elderflower twist to it. If cocktails aren't your thing, there's craft beer at Mr Chapple or a great drinks list at Tonic & Ginger itself, but where's the fun in that?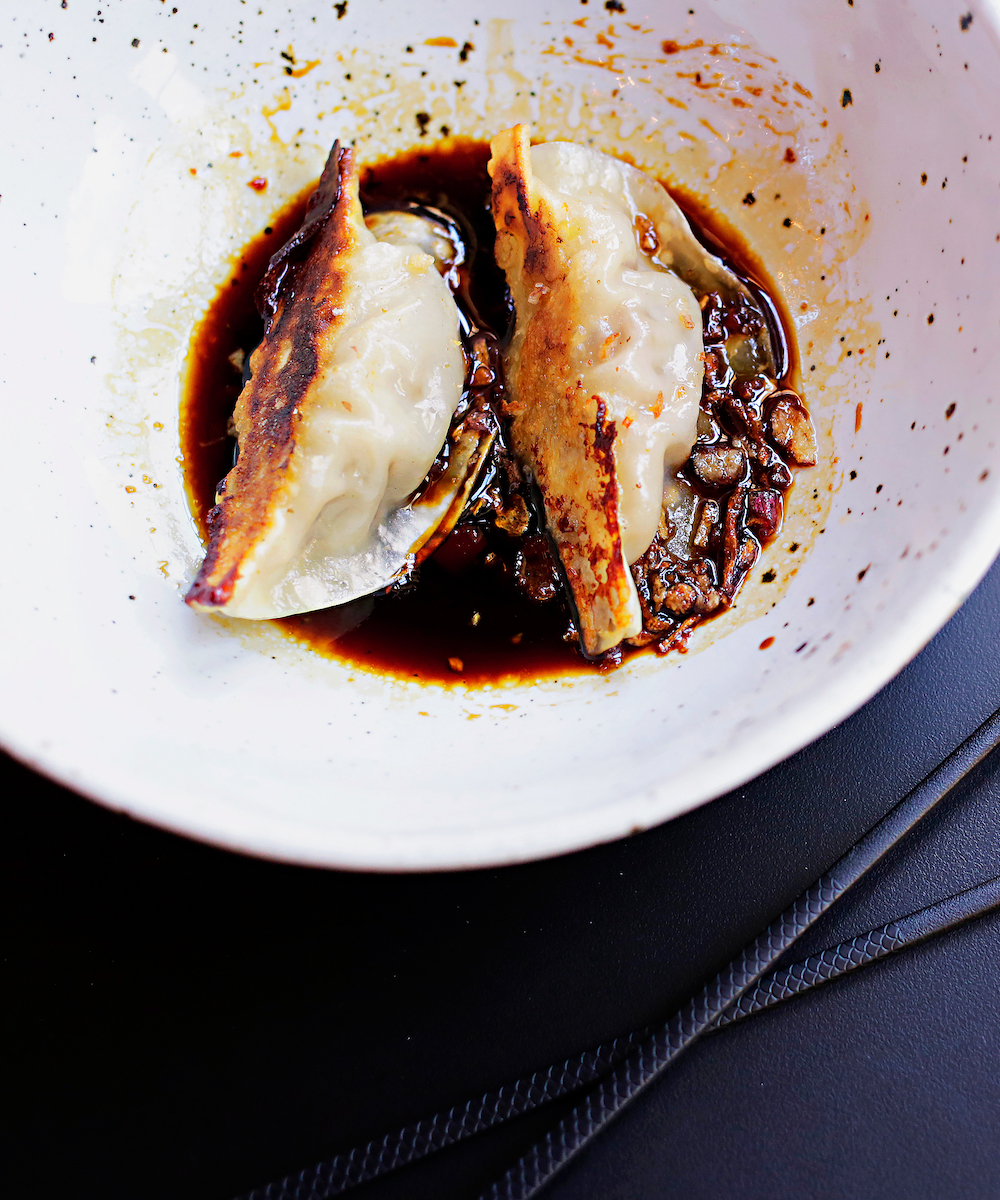 While you're waiting for your drinks to arrive, you'll want to start perusing the menu because this is the kind of place where you'll want to order everything. Lucky for you, there's a feed me menu which is serious value at $54pp and more dishes than any normal human should be able to eat.
If you prefer to know exactly what you're getting, then go ahead and order the salt and pepper oyster to start. It's a deep fried oyster and while that sounds completely wrong, it works on so many levels. While we're talking about little bites, we can't not mention the dumplings. There are plenty of varieties for meat eaters, pescatarians and vegans, but it's the steamed prawn and ginger dumplings that really got us going so don't skimp when you're ordering these.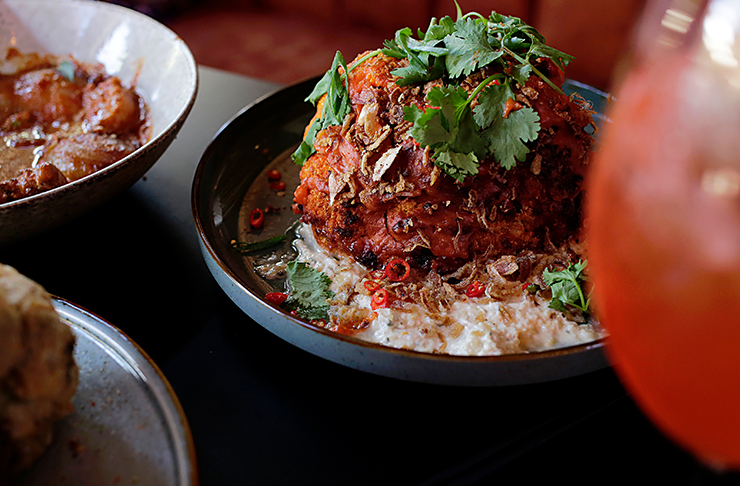 For the main event, you can't go past the tempura broccoli and the firecracker cauliflower. These were hands down the most talked about dishes after a recent feast at Tonic & Ginger, and they're gaining cult popularity around Perth. Picture a whole head of broccoli, deep fried to crispy perfection and smothered with flavours that are pure magic. The cauliflower is just as good, thanks to the lashings of bang bang sauce and a generous helping of chilli peanuts.
If you're into duck curries, the Tonic & Ginger version is a thing of beauty thanks to the crispy duck legs and the flavoursome red curry sauce. Get the flaky paratha (which comes with an insane curry butter) to go with it and thank us later.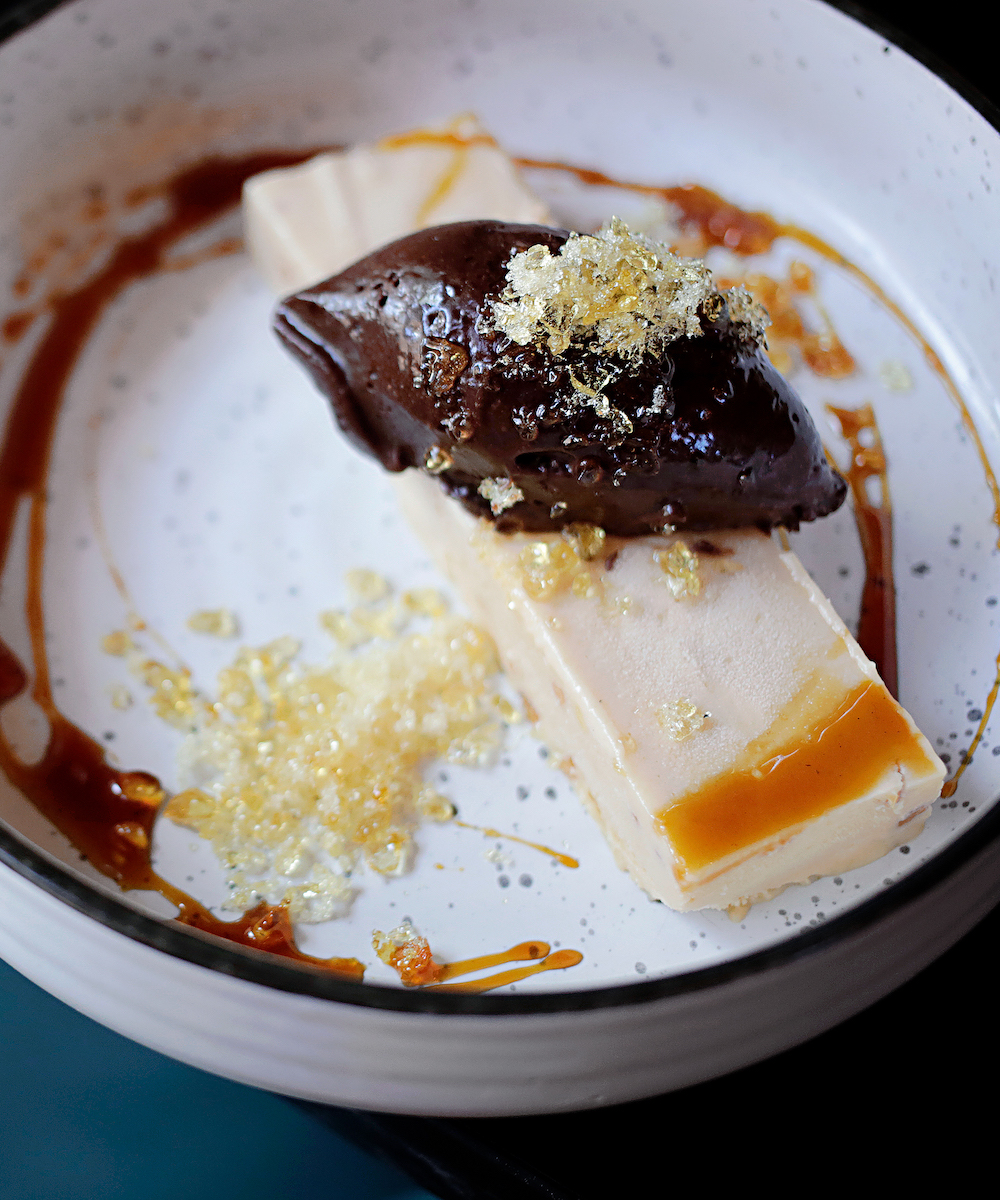 Most sane people would be done after working their way through this menu, which is exactly why there are no desserts on the Tonic & Ginger menu. But we don't like to play by the rules so ask for the Snickers parfait from The Arbor—we're calling this one of the best desserts in Perth right now—and call it a day.
Still hungry? Find more of Perth's best eats here.
Image credit: Elle Borgward