Natural wine isn't everyone's cup of tea, but it's the perfect drink if want to enjoy a tipple or three that's a bit more eco-friendly and, if you ask us, a bit more interesting. With minimal intervention from the winemakers and no additives, you get a slightly funkier tasting wine that maybe (hopefully) won't leave you with such a bad hangover.
We've made the hunt for a fine bottle a little easier and found the best places to buy natural wine in Perth.
Wines Of While
Perth
Perth's first natural wine bar and shop, Wines of While is lodged in a quieter spot at the top end of William Street and is offering up takeaway and dine in prices on an impressive selection of natural wines from all over the world. The fit-out of the store is beautiful, the staff welcoming, and the vibe distinctly communal. They also have a killer rustic Italian and French-inspired menu with an emphasis on quality and wholesome dishes. The best part about the bar/shop combo is the convenient fact that you can try the liquid gold before you buy.
Wise Child
North Fremantle
Wise Child Wine Store is sitting pretty on Thompson street in North Fremantle. The family run business supplies their surrounding neighbourhoods with exclusively Australian minimal-intervention and natural wines. All the wines stocked here are fermented naturally and are produced with fruit sourced from family owned vineyards that follow organic farming practices. There are only seven natural producers in Australia doing sulphur-free wine and Wise Child is stocking all of them, so this is the one bottle shop you can visit regularly without feeling guilty. If you aren't from around Freo don't stress, they are online and ship Australia-wide. Tip: keep an eye out on Instagram for their tasting events.
Re Store
Leederville & Northbridge
Next time you pop into Re Store for your Italian roll, be sure to stop over for a tasting of some of their natural wine. The selection from these guys is huge, the store is packed with imported and local wines, guaranteed to have you coming back for more.
Mane Liquor
Belmont
Even though they've dubbed themselves the beer specialists, we think the guys at Mane Liquor stock some seriously delicious wines. The bottles are not only gorgeous, they're also reasonably priced and range in types; whether you're a lover of Shiraz, Chardonnay or a light Rosé, you'll definitely be spoilt for choice.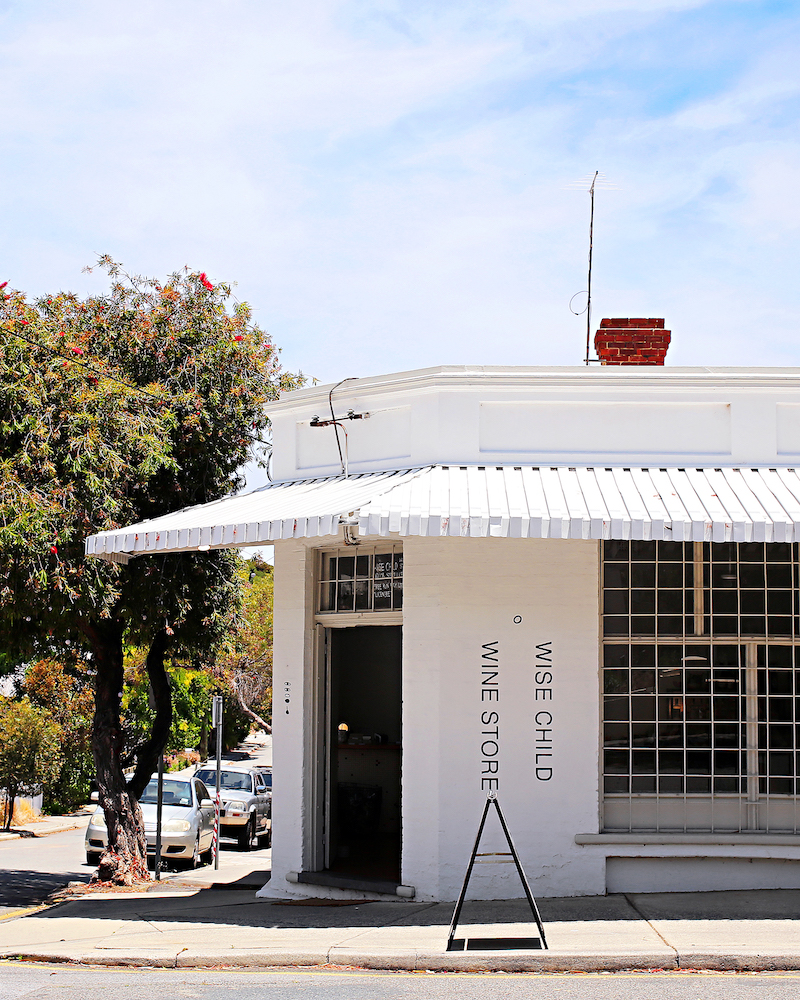 Boatshed Wine Loft
Cottesloe
Did you know that you can satisfy your natural wine needs at one of your all time favourite grocers? Yep, Boatshed Wine Loft stocks a massive variety of natural wines that you'll want to get your hands on immediately. Most of the wines they carry are small, family owned labels and come from vineyards practicing organics, biodynamics and sustainable farming. The best thing is it's right inside the Boatshed markets meaning you can do all your deli, seafood, and grocery shopping while you're at it.
Must Winebar
Highgate
Must Winebar in Highgate, named appropriately, is an absolute must for vino lovers and now natural wine fans. The Beaufort Street wine bar is headed up by renowned West Aussie chef, Russell Blaikie, whose forte is cooking up delicious French Provincial-inspired dishes—perfect to pair with a glass of the good stuff. Must Winebar permanently have a few natural gems on their wine list and are often bringing in new additions to their glass list. Not to stress though, they also sell a bunch of wines by the bottle that you can take home and enjoy in the comfort of your own home.
The Wine Thief
West Leederville
The Wine Thief is an independent/family owned liquor store located in the quaint streets of West Leederville, and you need to check them out. They stock plenty of natural wines from all over the world so pop into this little corner store to chat business (and booze) with the legendary owners.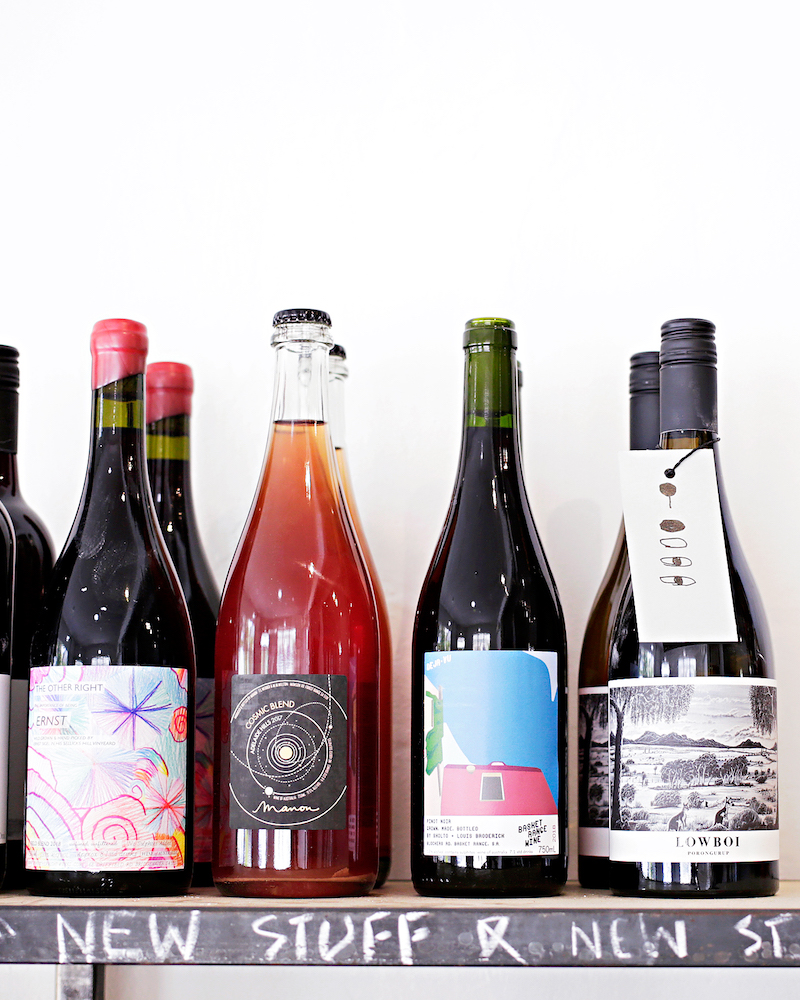 The Wine Store At Lalla Rookh
Perth
This underground bar and restaurant on St Georges Terrace is another of the best places to buy natural wine in Perth. Visit Lalla Rookh's cozy sit down wine shop where sommelier Jeremy Prus' extensive knowledge comes into play with a wine list sold at retail prices to take away or enjoy in the store. In line with Jeremy's own wine ethos, you'll find great regional diversity and more importantly a strong showing of low intervention wines. Lalla Rookh's Wine Store can be accessed from their Dining Room and serves the full restaurant menu, making it a prized spot for a casual lunch or last-minute dinner.
Tiny's Bar And Liquor Emporium
Perth
Nestled in QV1 plaza, Perth bar Tiny's is brought to us by the legends behind Mary Street Bakery and has an ultra extensive wine list, including a few natural wines. Just chat to the awesome staff who will show you all the organic labels up for grabs. There's also a liquor emporium, which has been well stocked under the guidance of acclaimed sommelier Rachael Niall. Aside from housing over 300 internationally and locally sourced fine wines, the emporium also hosts tastings, master classes, and intimate dinners, so if you're a self-proclaimed wine connoisseur, you better book one of these in.
Lou Chalmer
Online
We get that it's a bit time consuming to find the perfect bottle of natural wine, we'd also much rather snap our fingers to some organic labels on our doorstep. This is the reason why we've included Lou Chalmer in this list; an online natural wine subscription service. Heck yeah. The website operates Australia-wide with no shipping costs and all the convenience. You can specify the colour and frequency of the subscription or just order as a once off, and all deliveries include personalised notes about each of the wines to get the perfect at-home experience. Tip: order one of their discovery packs to try the most exciting bottles… wine not?
Want more wine? Check out Perth's Best Wine Bars.
Image credit: Emma Bryant