Featuring some of the best WA produce and showcasing local aspiring food-preneurs and small businesses, Yagan Square's Market Hall promises a lot of different grub under the same roof. Think classic American burgers and shakes, lobster rolls, yum cha, poke bowls and po-boys.
To help you out, here are all the dishes you need to try on your first visit to Yagan Square (just kidding... unless you think you can handle the challenge.)
The Troublemaker | Troublemaker Burgers
Guys, this is huge! The team behind Johnny's Burgers is opening Troublemaker Burgers in Yagan Square so if you live or work near the city, life just got better. Try the troublemaker burger—their secret recipe beef burger with American cheese and all the good stuff—and wash it down with a delicious shake.
Okonomiyaki Lunch Set | Hiss And Smoke
Hiss and Smoke is brought to us by the legends from Noodle Forum but instead of dishing out amazing ramen, they'll be cooking up amazing Japenese street eats at Yagan Square. Get the okonomiyaki lunch set with yakitori skewers. For those of you playing at home, that's a mouth watering savoury pancake with crispy pork belly slices and shredded cabbage, all covered in creamy Japanese mayo and a tangy Tonkatsu sauce.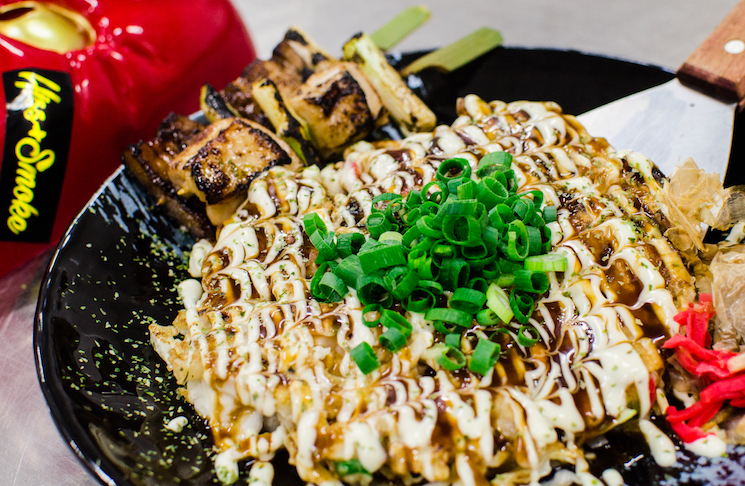 Dumplings | Shy John Brewery And Yum Cha
These guys are keeping tight lipped on the specifics, but word on the street is they'll be dishing up fusion style dumplings alongside locally brewed craft beers at Yagan Square's Horseshoe Lane. Ah-mazing!
Lobster Roll | Fish Boss
The Fish Boss food truck has been throwing around some serious competition in the fish & chips space ever since it began rolling around Perth and now they're opening their first bricks and mortar shop at Yagan Square! While literally everything on the menu is worth a try, their lobster roll, served with fresh chives and slaw are a standout and should definitely be on your to-do list at Yagan Square.
Shrimp Po-Boy | Soul Provider
There aren't enough po-boys in Perth if you ask us, so we were pretty stoked to hear that Soul Provider—the Southern American and Carribean food truck we all know and love—will be bringing their shrimp po-boy filled with breaded shrimp and Cajun mayo to Yagan Square. Yes please.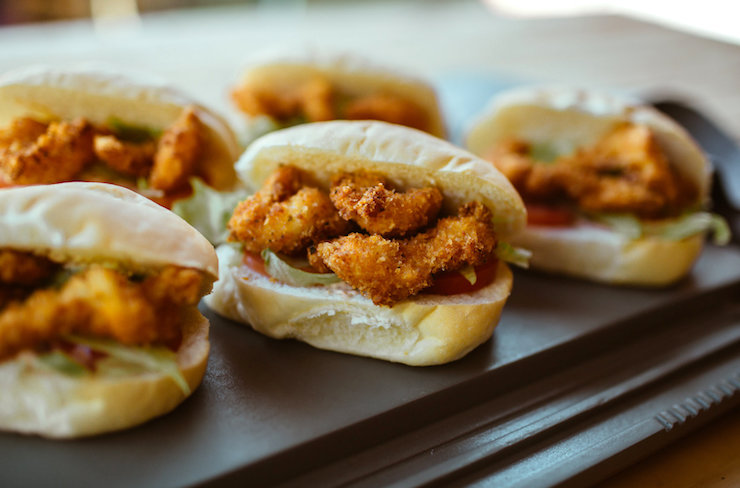 Salmon Poke Bowl | Ahi Poke
From the guys behind Chimek and What The Bao, Ahi Poke is coming to Yagan Square and we couldn't be happier. Their salmon poke bowl screams everything summer, packed with fresh salmon, colourful veggies and seaweed salad. We reckon this vibrant poke bowl would be a hit on your Instagram as well, just sayin'.
Artisan Toast | Henry Little
Because bread is love and bread is life, Yagan Square is getting its own artisan bread bar. Henry Little's delicious artisan toasts come topped with things like miso house smoked salmon with dill cream cheese, or avocado smash with spiced Mexican street corn, or house-made kimchi with soy and orange braised pork. Sounds like the perfect way to start the day.
Buffalo Gnocchi | Wheat St
Silky house-made buffalo ricotta with local heirloom tomatoes, wild boar sausage, parmesan and fresh herbs is bursting with oodles of flavour are likely to send you into pasta heaven with your first bite.
Chilli Corn | Street Eats Eatery
Some good ol' charred corn on the cob generously slathered on with chilli butter sounds like the kind of winning combination which we're pretty sure is gonna make Street Eats Eatery very popular. Did we mention there's burnt bacon involved as well?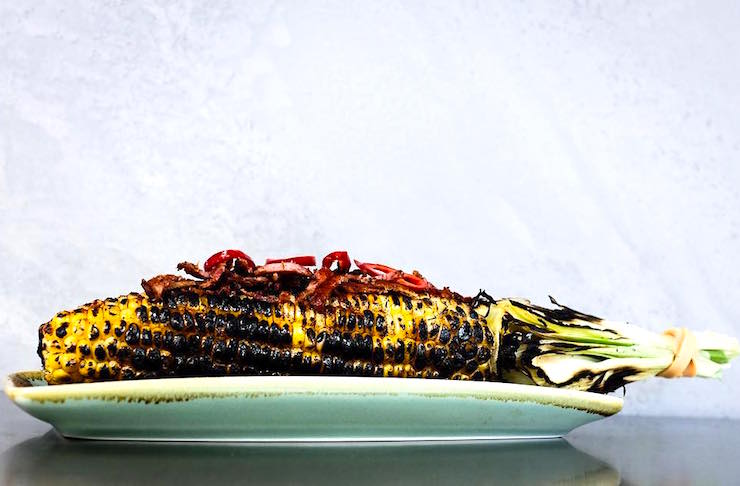 The Genie Cocktail | Big El's X The WKND
This one sounds like a wild night in a glass. A tempting mix of green fairy (absinth) and Alize base with citrus and mixed juices shaken over ice, calling this genie will do more than just send you to Agrabah on a flying carpet. While you're at it, try some of their mouth-watering Peruvian lamb cutlets with Argentinian chimichurri.
Antipasto Box | Perth Gourmet Trader
Perfect for an impromptu park picnic on a warm sunny day, the scrumptious antipasto box from Perth Gourmet Trader is packed with all your favourites including Margaret River brie, poached pear terrine, San Danielle prosciutto, handmade Australian salami, WA olives, fresh bocconcini, Westmont pickles and fresh bread.
Gourmet Infused Honey | Honey I'm Home
Hand-whipped fresh honey infused with flavours to give your meals a sweet, sweet kick. Try the chilli-infused honey with your smokey BBQ meat, or a truffle infused honey to pimp your pasta!
That's just a little taster of what's on offer! You'll also be able to get your hands on treats from old faves like Jersey Jack, Sue Lewis and The Honeycake, plus the guys behind Hyde Park Hotel and Cobblers Tavern will be opening The Shoe Bar, so you know where to find us on Friday nights!
Click here to get more details on everything Yagan Square has to offer!
Image credit: Troublemaker Burgers