August is Food Month on Urban List. Join us as we delve deeper into this delicious world with interviews, competitions, emerging chefs, best restaurants and more. Head here for all your food news this August.
It's no secret that Perth is a delicious melting pot of culinary talent, just look at the epic dishes coming out of our kitchens. So as part of Food Month, we'd like to introduce you to three young guns who have a whole gamut of talent—from heading up their own kitchens here in Perth to making serious waves in the big smoke.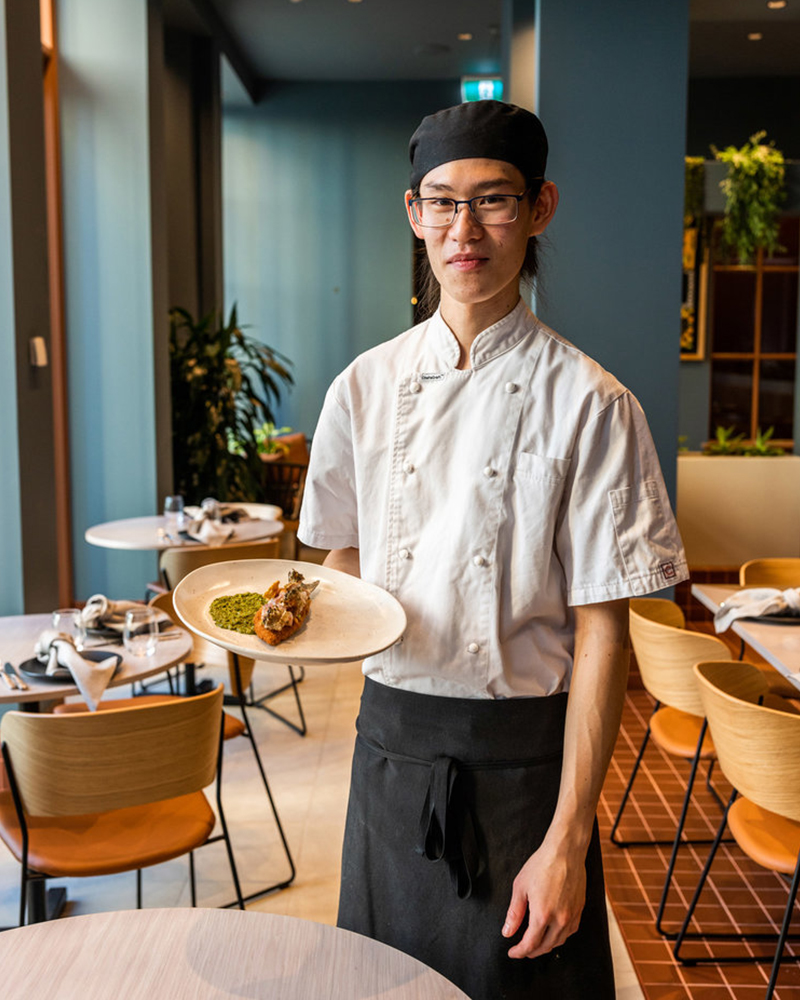 Jiann Woei Yeo | Chef At Uma
Off the back of taking out the 2019 WA Seafood Apprenticeship competition with his Sea Mullet Ceviche, it's an exciting time for 21-year-old Jiann Woei Yeo. Working under the guidance of Executive Chef Alejandro Saravia in the Uma kitchen, Yeo has just completed his apprenticeship. After initially enrolling in science and social psychology at uni, Yeo was prodded by a friend to explore a future in hospitality, and we're glad he did. With a Malaysian background and having grown up on Christmas Island, Yeo has a keen interest in developing more of a connection with his heritage's cuisine.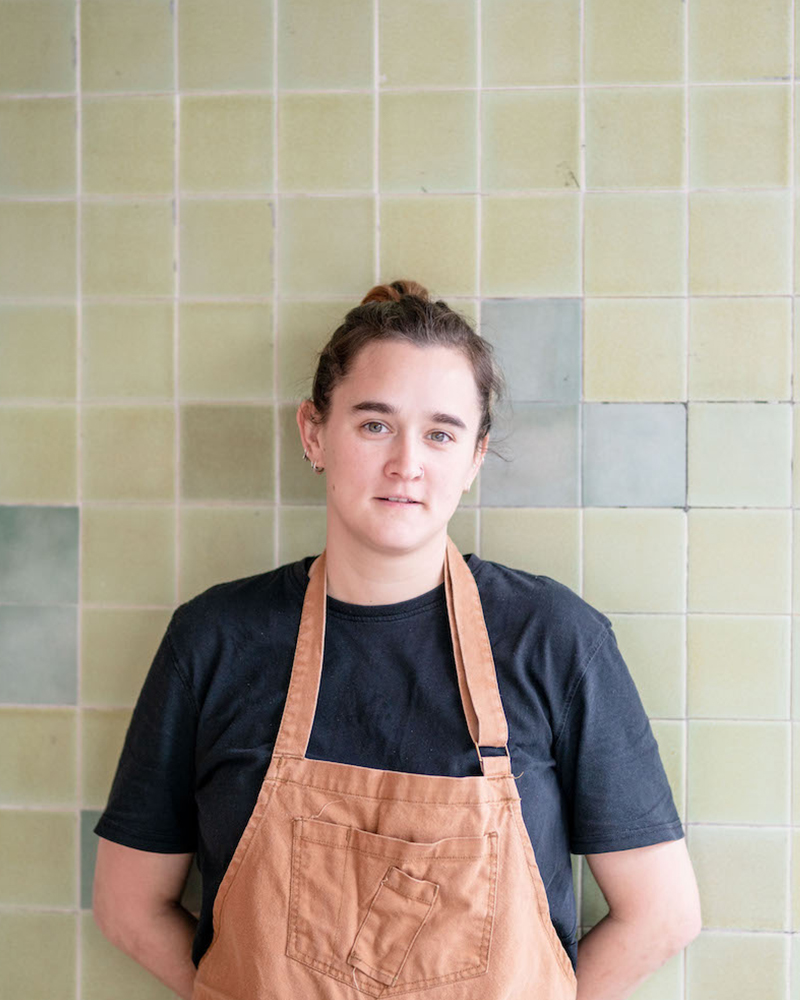 Frankie Dawson | Head Chef At Bivouac
Growing up with an Anglo-Indian mum and spending plenty of the time in the kitchen with her grandma cooking Indian sweets and curry puffs, it's no surprise the cuisine is Frankie Dawson's favourite to cook. Head Chef at Northbridge's long-standing Bivouac, Dawson worked a stint at London's Mid-Eastern joint, The Barbary, as well as a bunch of other restaurants as she honed her experience across a multitude of different cuisines. Gifted with plenty of creative freedom in the kitchen, Dawson says it's working with Bivouac's team of strong independent women that she loves about her job the most. As for what we love about her; she spends time getting familiar with the origins of the food she plates up, whether it's from Lebanon, Greece, Palestine or Tunisia.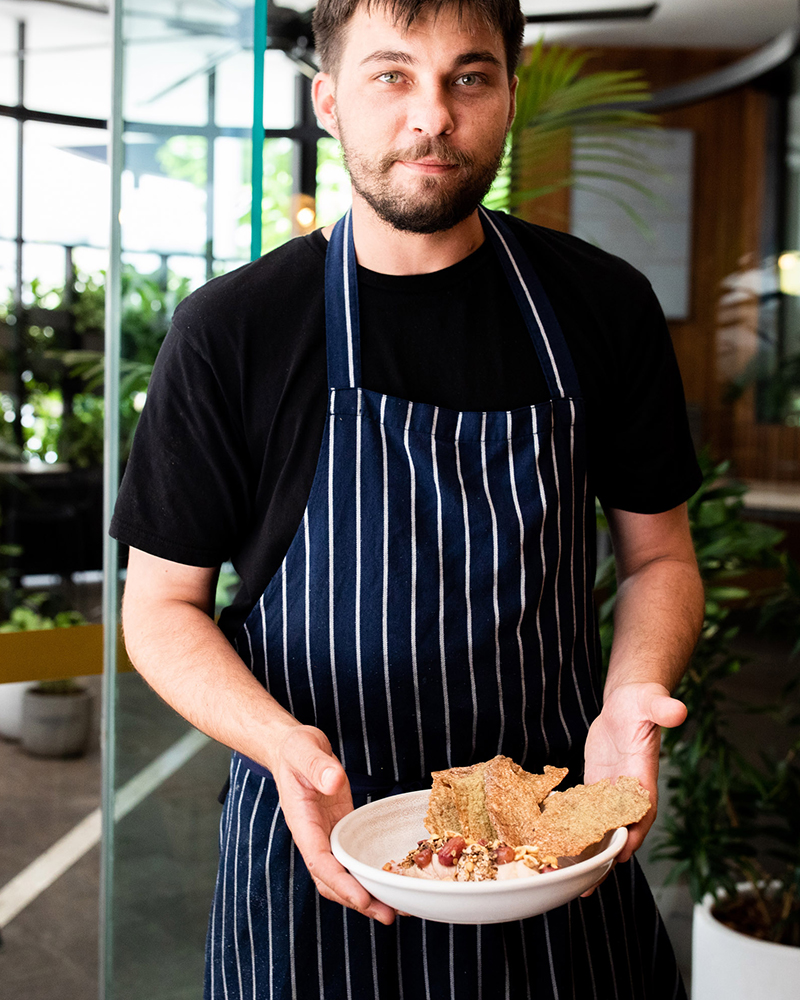 Josh Gray | Head Chef At Tiny's
Josh Gray worked his way around top Perth restaurants Lamont's and Rockpool before landing the position of Junior Sous Chef at Print Hall in 2012. Since then he's worked stints on Kangaroo Island at the Southern Ocean Lodge and Lord Howe Island's Capella Lodge, as well as travelling around Europe, Scandinavia and the UK. Now you'll find him working the wood-fire grill and rotisserie at Tiny's, plating up magic on the reg. If you haven't tried his roasted chicken with nduja, bread sauce and drippings potatoes you are seriously missing out. Gray loves working with seasonal produce and harvesting ingredients from the QV1 Community Garden. One to watch for sure.
We also took the time to chat to Liam Atkinson, Head Chef at Le Rebelle, and got the lowdown on his favourite places to eat in Perth.
Image credit: Uma, Bivouac and Danica Zuks