A hen's night used to be the last chance for a naïve, young woman to go out with her older, wiser female friends to learn about what she could expect on her wedding night.
But let's be honest, we're all pretty wise and worldly when it comes to our wedding night nowadays, and we just use it as a chance to have a bonding experience with our besties before we become an old married lady.
So, you COULD plan a hen's night complete with tacky party games, inevitably disappointing strippers, fake veils, and "L" plates, or you could think outside the square and plan a night that won't make you cringe with embarrassment when you look back at the photos in a few years. We've rounded up the best hens party ideas on the Sunshine Coast. Trust us, the bride will thank you!
Spa Getaway
Noosa
Did someone say luxury champagne spa getaway? You and your squad can get buffed and massaged and pampered, or soak in the warm bubbles of the hydrotherapy pool, or just sip champagne in the sun. The super-tranquil spa complex at Noosa Springs is full of peaceful nooks and private courtyards, stacked with deck chairs and water features so you have some ultimate girl time; bonding and planning last-minute tweaks to the big day.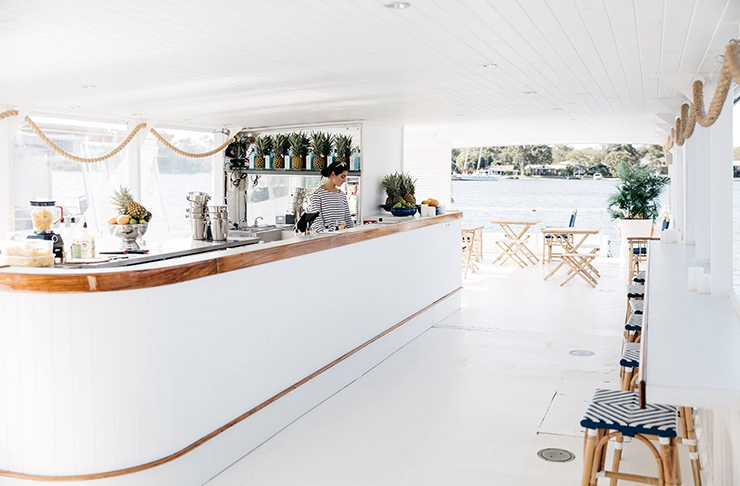 Luxury Sunset Cruise
Noosa
No matter how many times we insist we DON'T want the embarrassingly trashy hen's night merch (yes, novelty penis straws, I'm looking at you!) there's always one friend who thinks it's funny and brings it along anyway. Saltwater Sundays at M.V. Catalina can help you overcome that issue, because even though they welcome hen's groups, hen's night novelty items aren't coming on board. Which means it's a perfect venue for a low-key, uber-glam sunset event. The totally kitted out luxury floating cocktail bar and lounge holds a three-hour cruise every Sunday with DJs, Japanese catering from the sushi experts at Blue Plum, and a fully stocked bar. Cruise up to Lake Cooroibah and watch the sun set over the Noosa Hinterland with a Catalina Colada in hand. They even do a pickup from Ricky's jetty, if you want to meet them after a gourmet lunch.
Pitch Luxury Camping
Sunshine Coast Hinterland
Our idea of a great time generally involves doing as little as possible, so when we heard that most of the hen's getaways at Pitch Luxury Camping's Yabbalouma Retreat were ALL about chilling by the fire in a super-private riverside retreat, we knew we'd found our spiritual home. Some of the hen's groups bring their own boho flower arrangements (we're thinking flower crowns would be TOTALLY perfect! ) and themed decorations, and book mobile massage therapists to come and pamper everyone. And putting the cherry on top, the Pitch team put the "glam" in glamping, with soft queen beds, real linen, soft lighting, and a pop-up central dining tent for shared meals. Bliss!
For more info, check out the link here.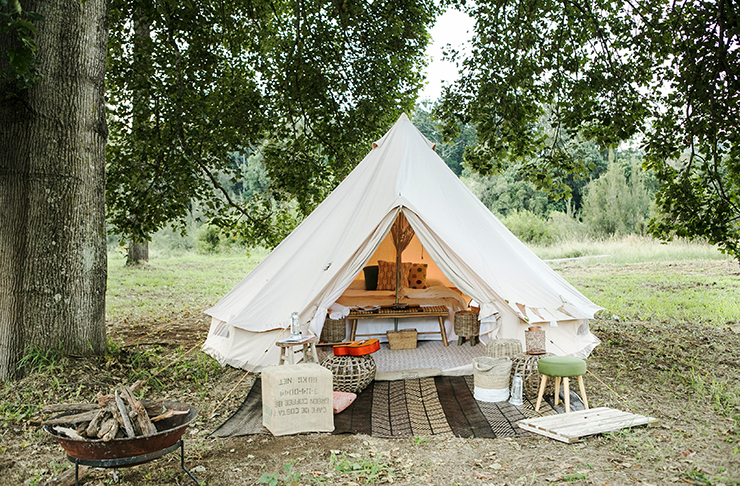 Pole Dance Lessons
Maroochydore
Just because we don't want a hen's night that's tacky and tawdry, doesn't mean we can't plan something with a bit of a fun and sexy vibe. Prepare for some serious laughs and some sore muscles with your BFFs, while you learn some epic skills at The Pole Gym. You'll definitely be swinging around the pole by the end of the session, and you might even master a Spatchcock, French Brass Monkey, or Russian Splits (#ActualPoledanceTerms). Who knows, maybe you'll be able to convince your hubby-to-be to install a pole in the bedroom!
Private Cooking Class at The Spirit House
Yandina
Planning to host some killer dinner parties in your new married life? Spirit House will serve up all skills you need to impress your mates. Spirit House imparts some of the secrets behind their decades of success, at their legendary cooking school. You'll do all the prep and cooking with your besties, in a private kitchen under the watchful eye of one of their chefs, then sit down to enjoy the fruits of your labour over a couple of glasses of wine in their stunning tropical garden.
After some more info? Take a look at this.
High Tea at The Silva Spoon
Cotton Tree
If you've ever tried the cakes at The Silva Spoon, you'll KNOW how incredible they are. So when you put half a dozen of them on a tiered platter, serve them up with boutique teas in vintage tea sets, and share them with your favourite people, you know you're gonna have a good time. BYO champers and pray for the lush black and white brownie cheesecake bar to be on the daily menu.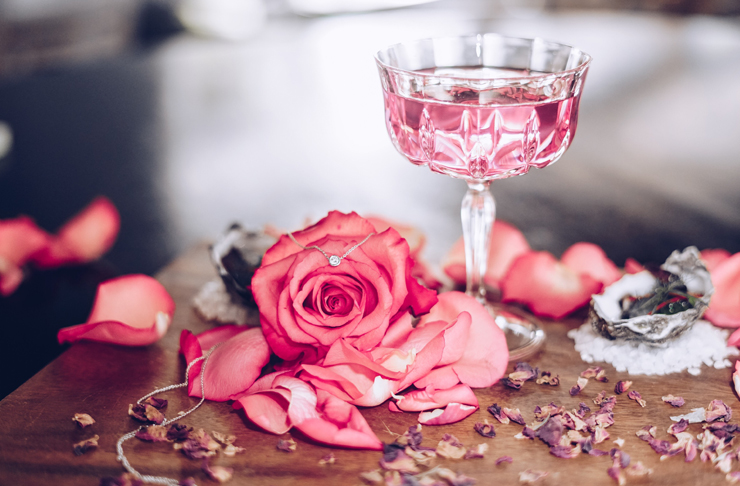 Cocktail Master Class at Miss Moneypenny's
Noosa
A hen's night doesn't need to be boozy, but if you're into that kind of thing, you may as well go for the best. Mixology classes at Miss Moneypenny's give you an hour and a half of eating, drinking, learning, and mixing Moneypenny's famous cocktails. And afterwards, well, you're already onsite to work your way through the rest of the list. Pro tip: the Mango and Passionfruit Zombie is our favourite!
Champagne High Tea at Flaxton Gardens
Flaxton
While we might call it a "hen's do", the team at Flaxton Gardens are WAY classier than us, and they host very civilized "pre-wedding bridal celebrations". #veryposh But the end result is the same. You and your besties get spoiled with wine and bubbly on arrival, luxe sashed chairs to enjoy the killer views, smoked salmon finger sandwiches, homemade cupcakes, scones, and brownies.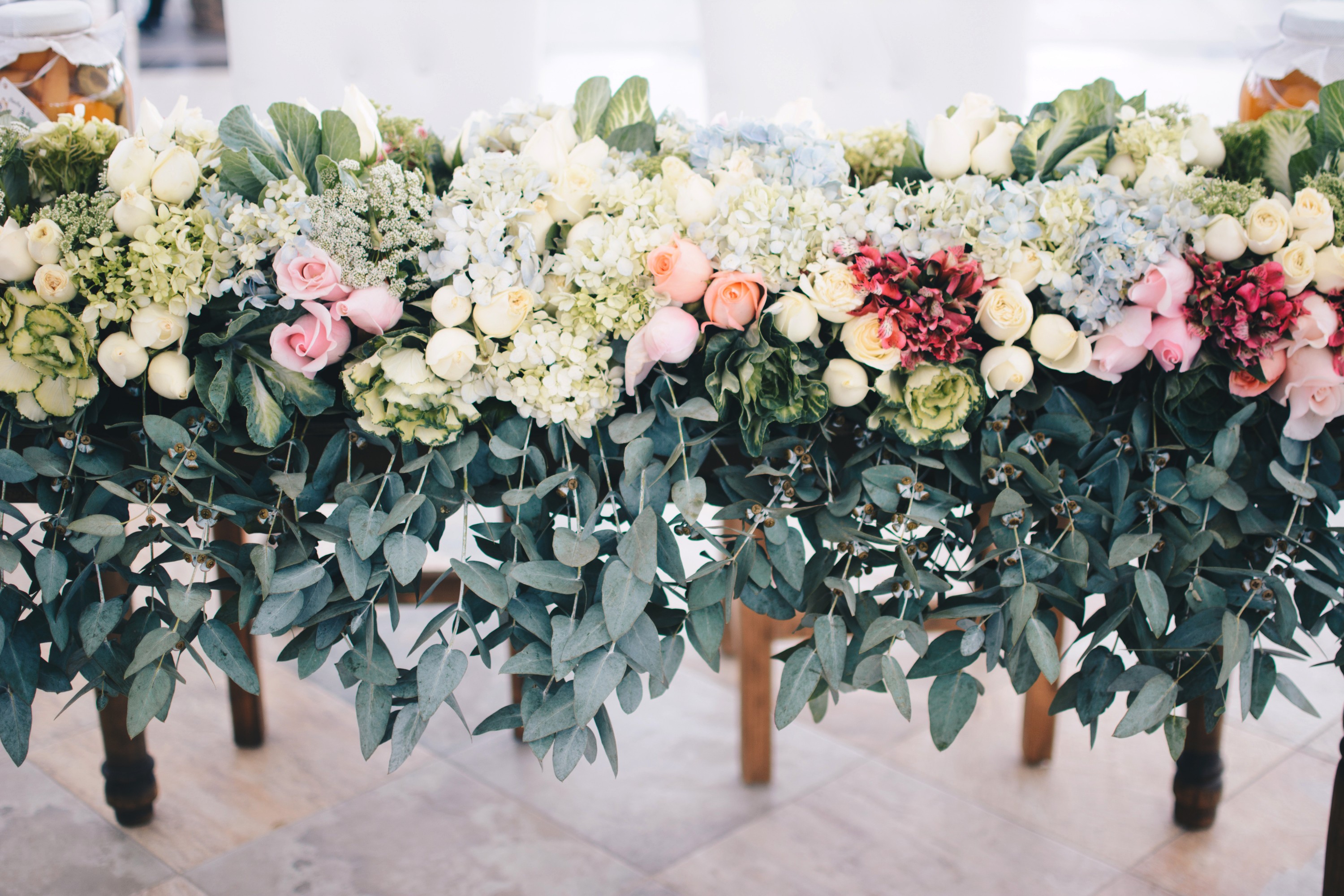 Beach Skydiving
Coolum
Calling all adrenaline junkies! The bride is about to take the biggest metaphorical leap of her life, why not make it literal? Skydive Ramblers promises stunning beach landings, so thrillseekers can enjoy alternating moments of breathtaking exhilaration, pumping adrenaline, and quite likely, sheer terror. Kinda like marriage really…
Aerial Acrobatics at Absolute Aerials
Coolum
If you're not QUITE up for jumping from a plane, then a marginally less terrifying adrenaline rush can be had at a slightly safer altitude. The gorgeous Kayleigh, head coach and owner at Absolute Aerials, will guide you through graceful aerial techniques on silks and hoops, while you pretend you're a Cirque du Soleil performer (minus the wacky makeup). You'll be guaranteed some great pics and loads of fun.
Seeing as you're in the romantic frame of mind why not check out the best places to propose on the Sunshine Coast. Maybe you're in need of some romantic inspo? Check out the best places to watch the sunset on the Sunshine Coast or maybe the best sunrise on the Sunshine Coast.
Image Credits: Pitch Luxury Camping, Boho Sisters, M.V. Catalina, and Erica.it