You know those times when you think you've been everywhere on the Sunshine Coast and tried every cafe and every cup of joe by every possible barista? Yep, you're officially in a cafe funk.
We've all been there. But today, we're here to help you out before it happens again. Because frankly, with so many gems on the Sunshine Coast, there's no reason you can't be hitting a different cafe for every day of the month.
So, without further ado, here's five hidden gems you probably haven't been to yet.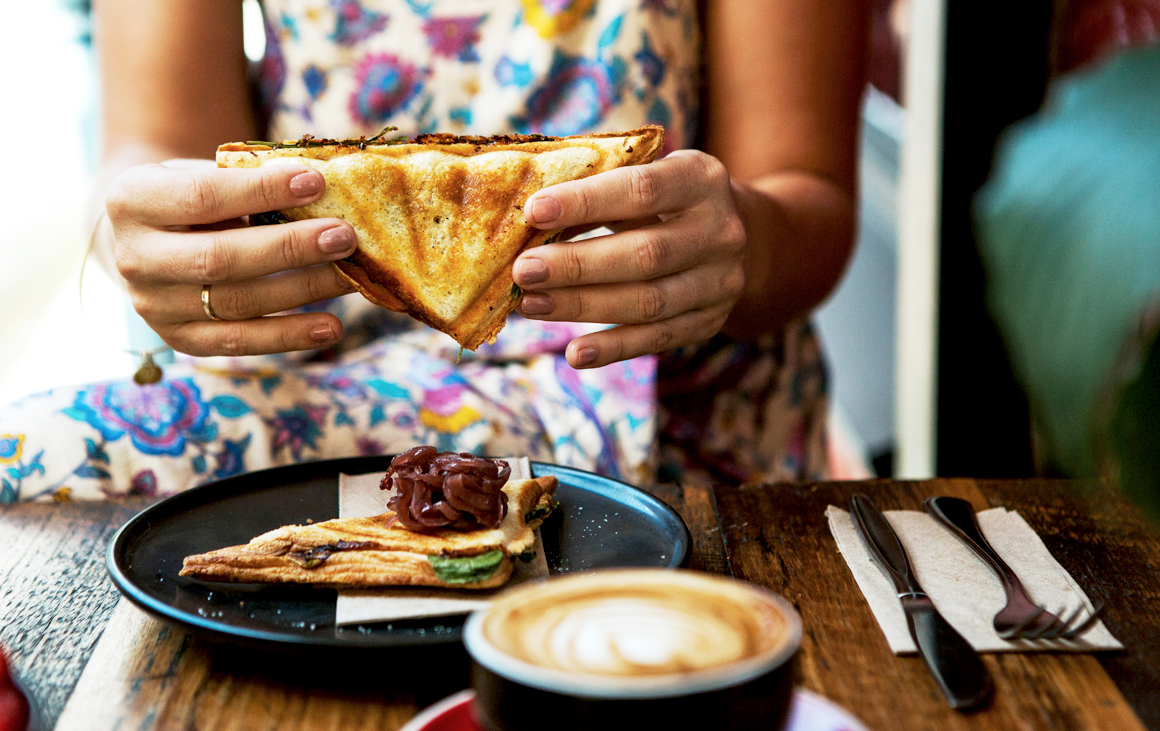 Project Espresso
If you lurk around Maroochydore, you might've been to Project Espresso. But, for those that don't live or work around town, we're guessing you haven't. Don't worry, that'll change once we're finished with you! This espresso bar slash eatery isn't tucked away down some alley or in an industrial estate, in fact, you probably have driven straight past it 134 times. Serving up some of the most delectable jaffles we've ever seen—think: simple combos like spaghetti and cheese, and more extreme fillings like the Notorious P.I.G featuring smoked ham, cheese, pesto, capsicum relish, and onion jam—we're also fans of their picture-perfect acai bowls and strong "wake me up" coffee. Super casual, friendly, and the kinda neighbourhood gem you want on your radar. You're welcome!
Where: 2/9 First Avenue, Maroochydore
TwinFins Espresso Bar
So you've tackled faves like Decisions, Little Miss Saine and Izba Espresso, but have you heard of TwinFins? Sitting pretty along Point Cartwright Drive, this lot serve up some of the best bagels on the Sunshine Coast. Our pick? Try the antipasto bagel topped with salami, olives, sun dried tomatoes, whipped feta, artichoke, and roast capsicum. Oh baby! When you're done, walk it off with a loop around the lighthouse and back to the car.
Where: 8 Point Cartwright Drive, Buddina
Cafe Thrive
A newbie on the Sunshine Coast cafe scene, Cafe Thrive in Maroochydore is the kinda place you head if you want to stretch out your morning (AKA entertain the idea of not rocking up to work) while sipping on an espresso in the sun. Sounds pretty perfect, huh? Even better, pull up a stool before 9am and you can snag their early bird special—gourmet pie, a sweetalicious scroll and a large coffee—for under 10 bucks. That's crazy talk, but we like it!
Where: 38 Maud Street, Maroochydore
Brewed Espresso
Shopping and getting caffeinated—two of our fave things that go hand-in-hand at Brewed Espresso. Tagged onto the front of furniture and homewares shop Things of Metal and Wood, we highly recommend lining the stomach with sweet treats and washing it all down with a lip-smacking iced latte. Mmmmm! This crew also has some of our fave food trucks stopping by during the week too, so keep an eye on their Instagram page for deets.
Where: 1/45 Wises Road, Maroochydore
Spilldebeans
Rustic and super charming, this cute-as-a-button cafe is the kind you'd hope to find in a little country town like Pomona. Hidden from the road, chances are you missed Spilldebeans last time you were gallivanting around Noosa Hinterland. Head here after conquering Mount Cooroora for a brekkie smoothie and a dish from their small but tasty brunch menu. A non-hipster's paradise.
Where: 12 Memorial Avenue, Pomona
Image Credit: Amy Higg for Metropolist