The Sunshine Coast's love for craft beer is bordering on an obsession. Hands up if you're guilty?
Whether you're a seasoned beer swiller or just like a reason to get out and socialise; you've probably already conquered the best breweries on the Sunshine Coast.
So what's a local beer-lover to do now? Enter: seven of the hottest breweries within driving distance of the Sunshine Coast. They're epic, they're pouring brews all.the.time. and they should totally be on your radar. You ready?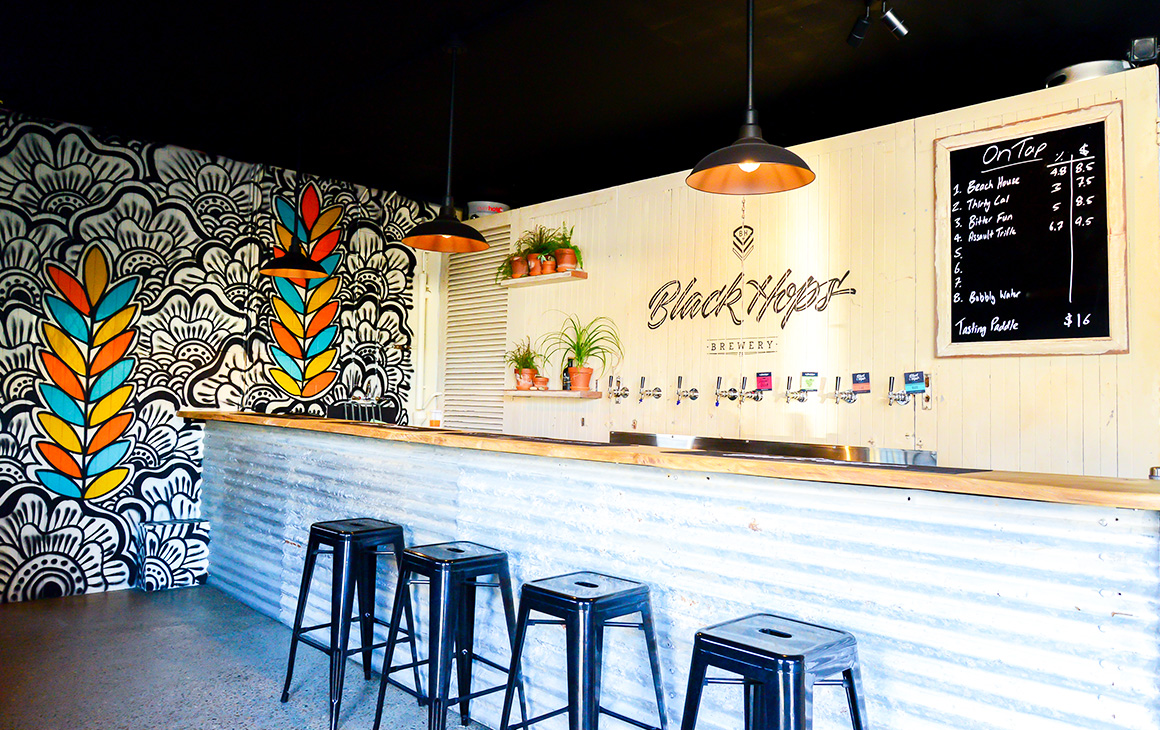 Black Hops | Burleigh Heads, Gold Coast
It may be the most intimate cellar door on our list, but Black Hops is one of our personal faves. Run by three everyday local lads who've gone from producing their first beer to opening a brewery in two short years, Black Hops' tap house is open to the public six days a week. With standing room for just 20 or so at the bar, it's your best chance to chin wag direct with the young co-owners and brew master, Govs. Try their quirky one-off original brews like The Kramer grapefruit XPA, and Bacon Butty, or the beer that started the dream, the Eggnog Stout. Cheers, boys!
Where: 15 Gardenia Grove, Burleigh Heads
Open: Monday to Saturday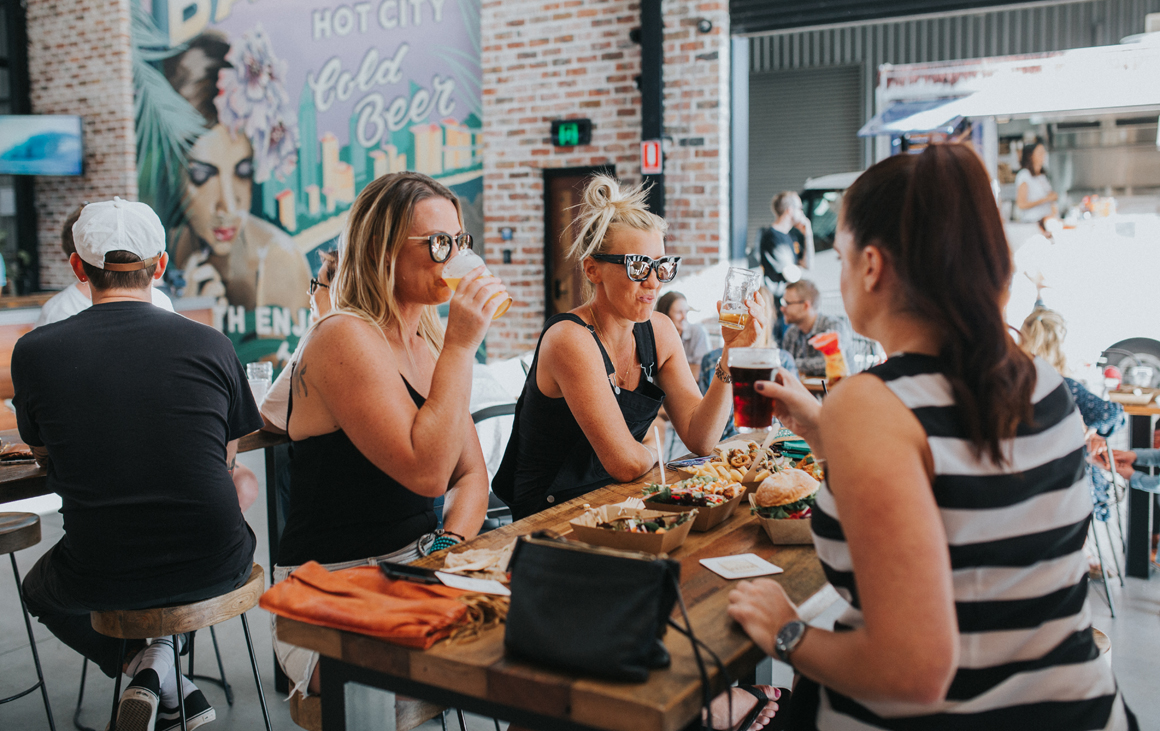 Balter Brewing | Currumbin, Gold Coast
Legendary Gold Coast pro surfers Mick Fanning, Joel Parkinson, Bede Durbidge, and Josh Kerr, together with long-term mates and their main man, head brewer Scott Hargrave, launched their first beer—Balter XPA—in early 2016. Just six months later, Balter is already stocked at a staggering 100+ bars and restaurants from the Sunshine Coast to Melbourne. This summer you'll be drinking at Balter's sexy Currumbin-based headquarters and working your way through a rotating roster of experimental batches; complete with a food truck, the odd pro surfer appearance, tunes, and a cool crew. This brewery is nek-level awesome.
Where: 10 Traders Way, Currumbin
Open: Friday to Sunday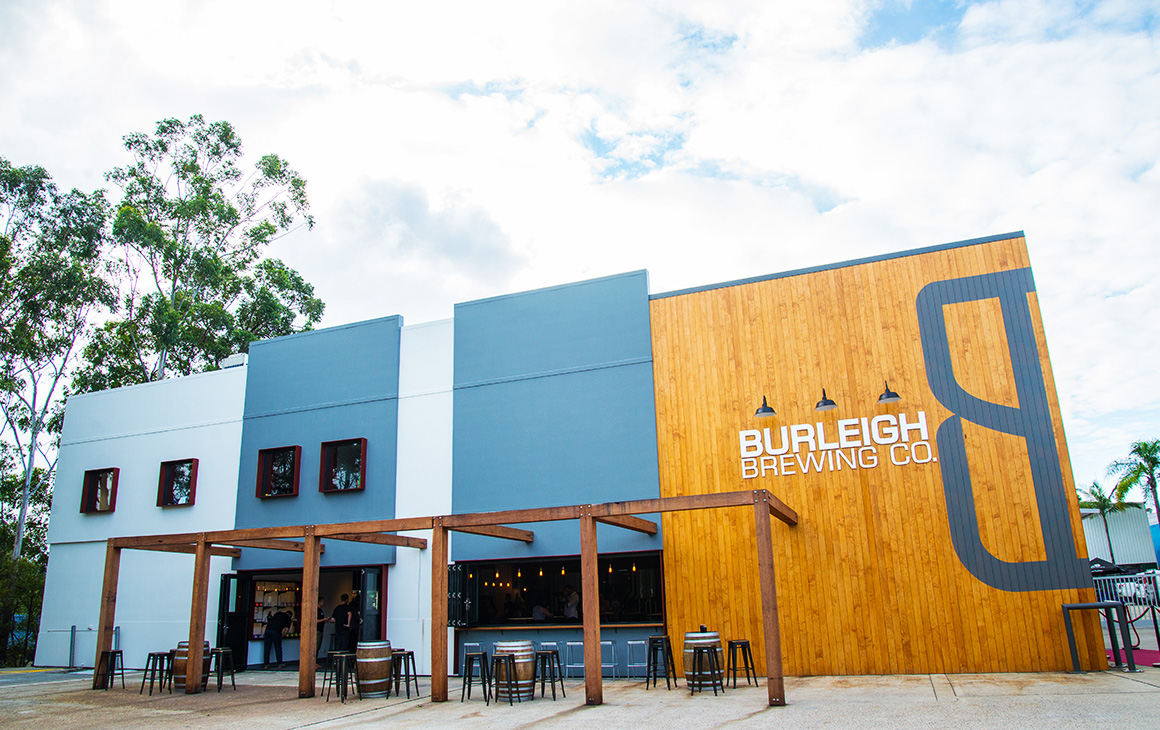 Burleigh Brewing | Burleigh Heads, Gold Coast
After a decade in business, it's fair to say these guys helped revolutionise the Queensland craft beer scene that we know and love today. A gleaming beacon of awesomeness in an industrial estate, Burleigh Brewing 2.0 is open to the public four afternoons a week with brewery tours, live music, and a food truck or two. They're always pouring famed brews such as Hef, Big Head, and 28 Pale Ale, as well as limited edition concoctions from their trial system. Tell 'em we sent you.
Where: 2 Ern Harley Drive, Burleigh Heads
Open: Wednesday to Friday, and Sunday.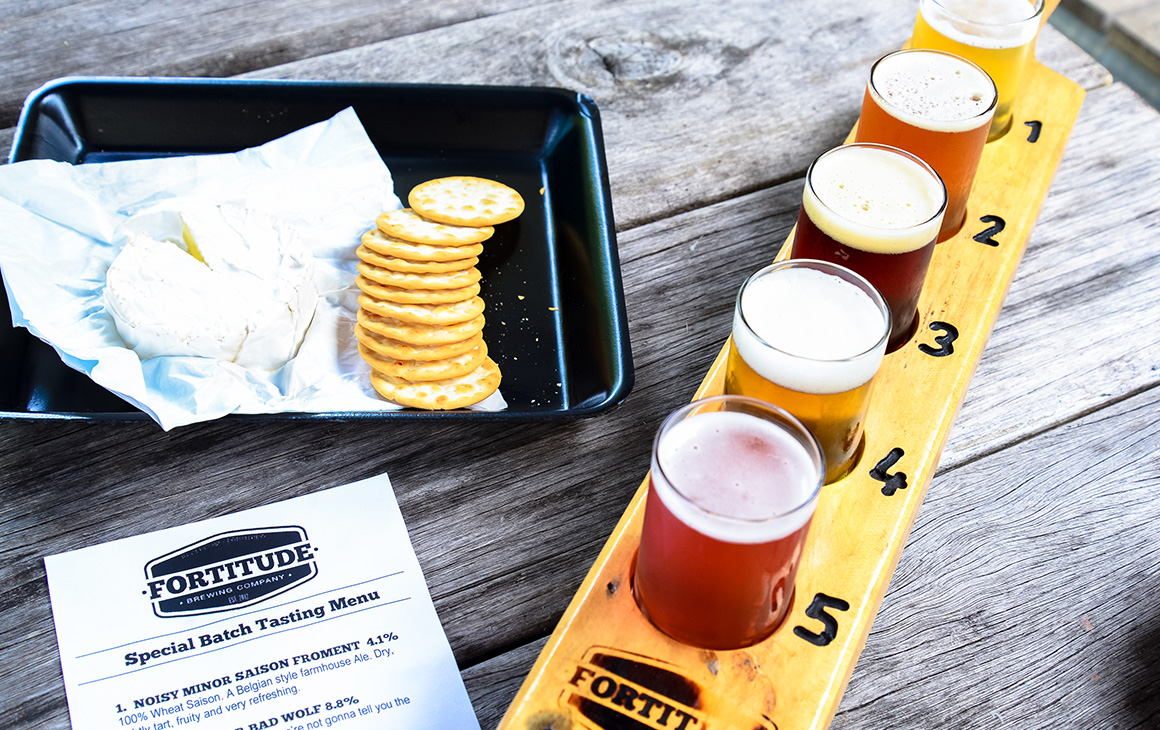 Fortitude Brewing Co. | Mount Tamborine
Fortitude Brewing Co. is one of the Gold Coast originals. Around since 2012, this hinterland-based brewhouse has an inviting indoor-outdoor beer garden for sampling their staple range or a punchier brew from their other label, Noisy Minor. What do we love most about this brewery aside from its forested mountain-top home? The fact it's attached to a freakin' cheese-making factory! Order a tasting paddle of Fortitude brews with a plate of drool-worthy Witches Chase cheeses and crackers on the side. Um, heavenly right?
Where: 165 Long Road, Eagle Heights, Mount Tamborine
Open: Daily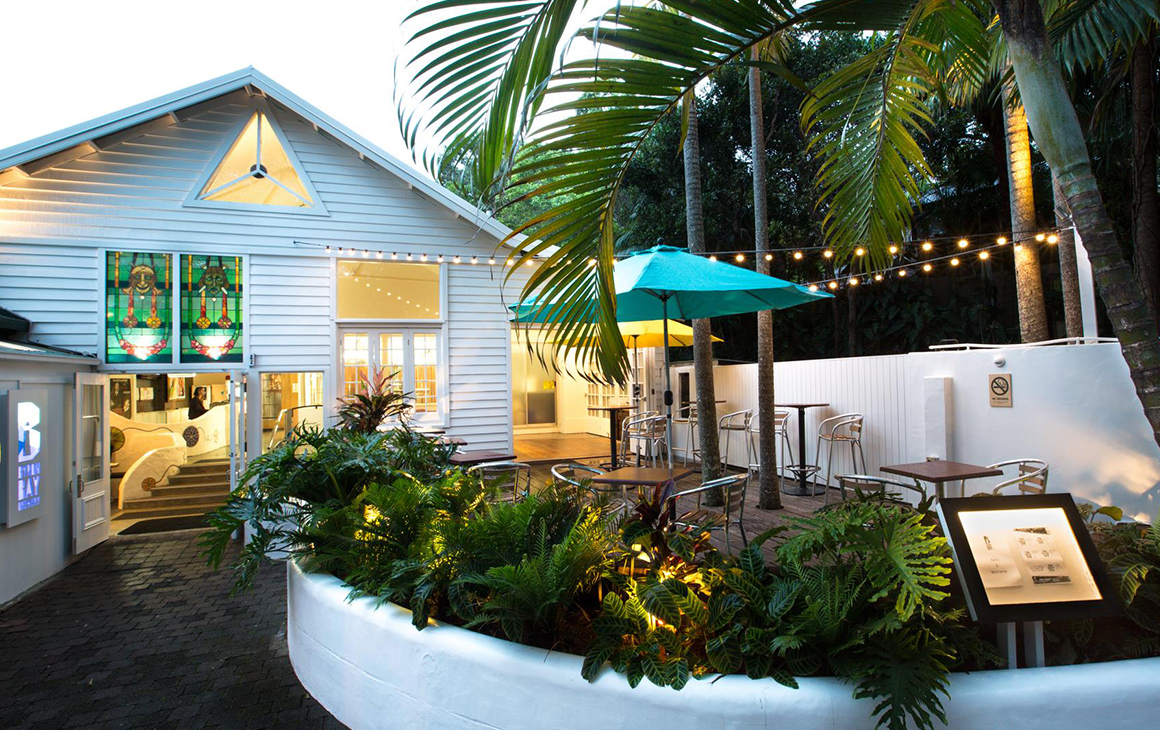 Byron Bay Brewery | Byron Bay
While the purists may scream this venue ain't quite small enterprise anymore, after a recent acquisition by liquor giant, Lion, for us everyday craft beer swillers, the experience is still nothing but boutique. Undergoing a stellar renovation over the winter months, Byron Bay Brewery's bar and restaurant is welcoming thirsty patrons just in time for summer. Beeline straight for their cloudy pale lager, The Hazy One or, their IPA, The Lively One. It's totally worth the drive!
Where: 1 Skinners Shoot Road, Byron Bay
Open: Daily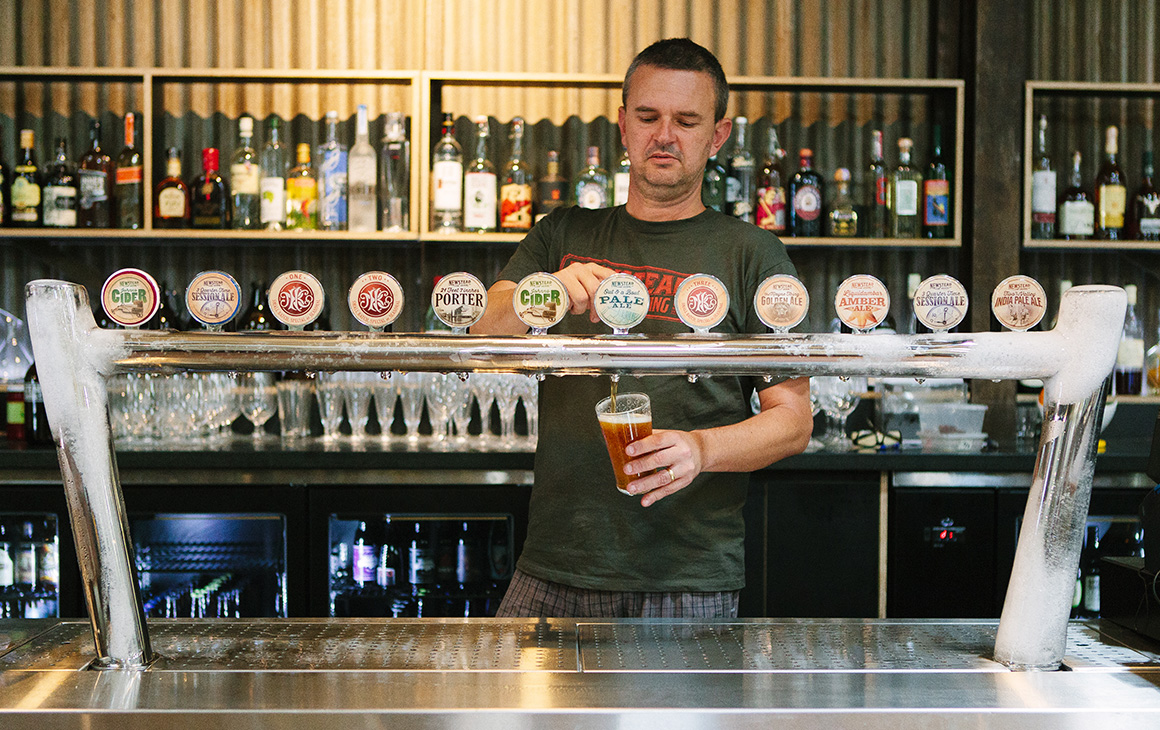 Newstead Brewing Co. | Brisbane
We asked our pals over at The Urban List about their go-to brewery destination for summer drinks, and the resounding answer was Newstead Brewing. Pouring at this impressive Newstead-based (duh!) brew hall are a range of staples and seasonal specials. Better yet, these selfless brewsters also like to share the love, tapping other great craft beers from around the world. Work up an appetite with salty pub grub from chicken wings, to sweet potato fries, pizzas, and cheese boards. Got a friendly designated driver taking one for the team? Afterwards you'll want to hit up another epic brewery in Newstead, Green Beacon.
Where: 85 Doggett Street, Newstead
Open: Daily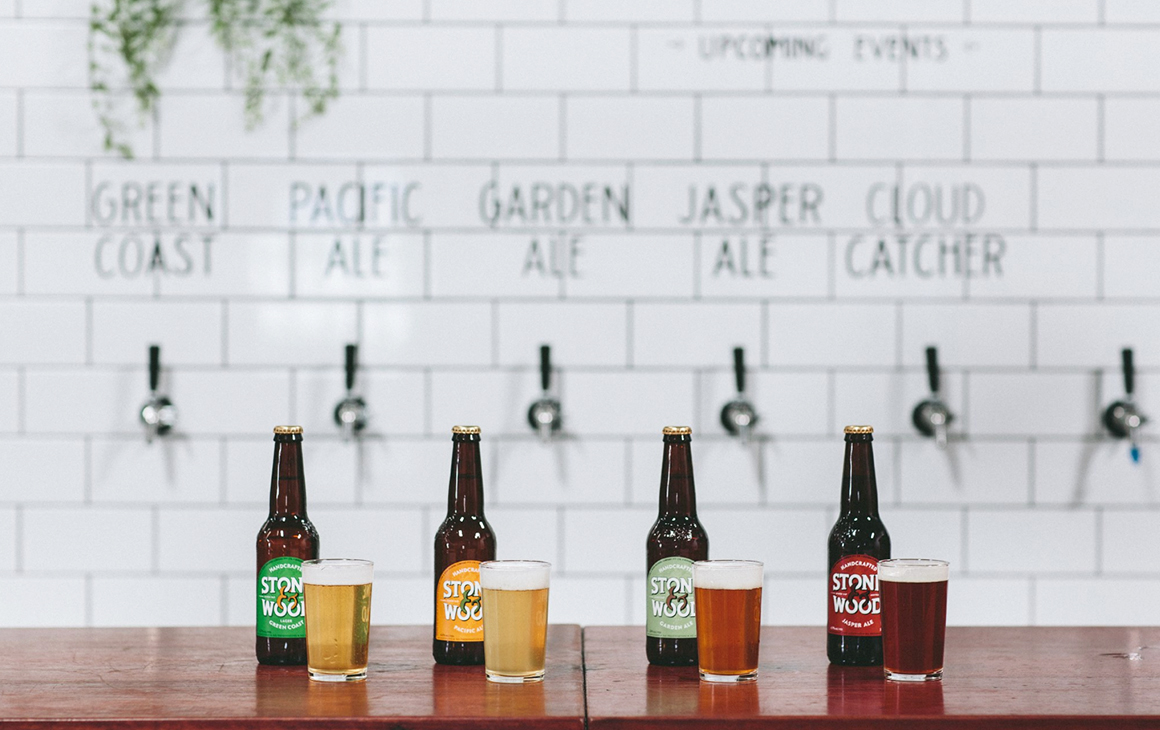 Stone & Wood Brewery | Byron Bay
Ah, where would life be without Stone & Wood? While we no longer need to venture outside our hood to get that tap-to-pint-glass experience, there's still plenty of room in our hearts and stomachs for the legendary brewery that is Stone & Wood. Jump on the M1 to Byron, join a brewery tour ($20 pp), and learn what it takes to be rated one of the country's best breweries. Then pull up a stool in the taphouse and sip on all your frosty faves like Pacific Ale and Green Coast Lager, direct from the source.
Where: 4 Boronia Place, Byron Bay
Open: Daily
Not so much of a beer drinker? Fear not, 'cause we're rounded up the best wineries on and around the Sunshine Coast.
Image Credits: Hayley Williamson and Brooke Darling for Metropolist; plus Stone & Wood and Byron Bay Brewery