We just love it when we get a new opening here on the Coast. But the best kind of opening has literally just happened, and we're having troubles containing our excitement. That's right kids, we've just scored an epic new ice-cream concept diner right here on the Sunshine Coast, and it's super freakin' adorbs.
Let us introduce you to Sprinkles Nambour.
Sprinkles is literally the sweetest new spot on the Sunny Coast, and where you'll find us hanging out on the reg when we're seeking a saccharine infused afternoon chilled treat. (Read: this is MOST days).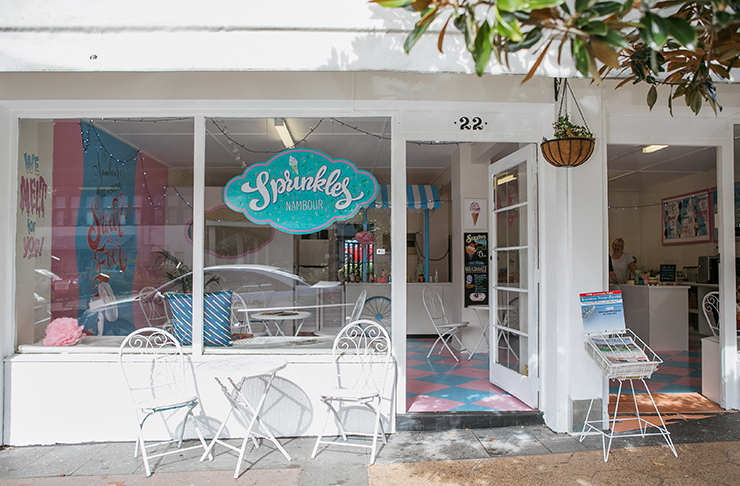 The concept is, frankly, awesome. You'll feel like you've been transported back to the 1950s from the moment you step inside this Americana themed diner. It's a bit retro and we've fallen in love with their epic colour blocking. Think: bubble-gum pink and blue, and you'll get where we're at. It sort of reminds us of an adult playground and from the moment we step inside you'll immediately feel happy. #newhappyplace
What can we say? Willy Wonka would defs give his stamp of approval, we just know it.
So, what's on offer as far as noms you might ask? Our current fave is the Chocolate Biscuit Bowl which is basically heaven in a chocco cup! Think extra-velvety vanilla ice-cream served in a freshly baked milk chocolate cup. Another must-mention is the Crumble Sundae, which is an ice-cream sundae combined with a chewy-chocolate chip biscuit crumble. You can also get waffle baskets too if you prefer.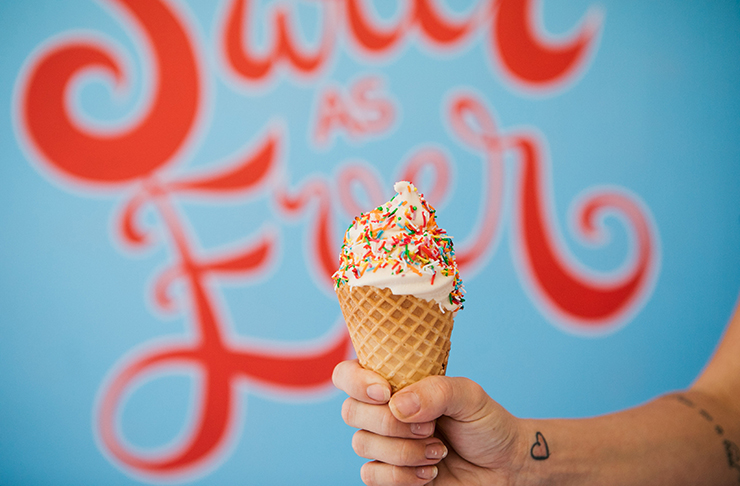 And if you're into toppings and lots of 'em, these guys have every kind of topping you could possibly imagine. It's time to get creative now peeps! What colourful combos are you going to create?!
Maybe you're not a fan of ice-cream (we can't be friends btw), don't let that stop you. These guys also have lollies on offer, and lots of them. Think: musk sticks, giant lollipops, liquorice and Giant Drops. They are also making old-school milkshakes and even have lime and spearmint flavours on offer. Sozzi drooling right now.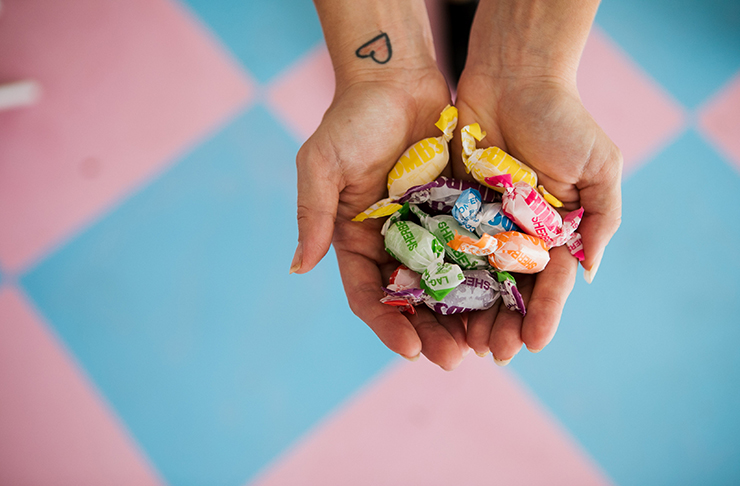 There's indoor and outdoor seating so you can come here, grab your sugary treat, sit back and chill for a bit while you come down from your temporary high.
We know one thing for sure, this place is addictive. Consider yourself warned.
The Details
What: Sprinkles
Where: 22 Queen Street, Nambour
Wanting to walk your ice-cream now? What about trying one of these Best Next-Level Hikes On The Sunshine Coast? What about checking out 7 Of The Best Sunset Spots On The Sunshine Coast while you eat your ice-cream?
Image credit: Amy Higg for The Urban List