When the mood strikes, nothing beats a monster meal at a cosy pub beside your fave humans, particularly on a chilly winters eve. So when we heard a new gastropub had literally just opened we were thrilled to say the least.
Bring on all the snuggly winter noms and then some we say!
Pub grub over recent years has had a moment with diners, not only in Australia but also globally and it's not hard to understand why. It's comfort food at its very finest and the ONE thing those Brits do very well (we'll give 'em that).
Welcome to the party Uptown Gastropub, we're thrilled to have you join us.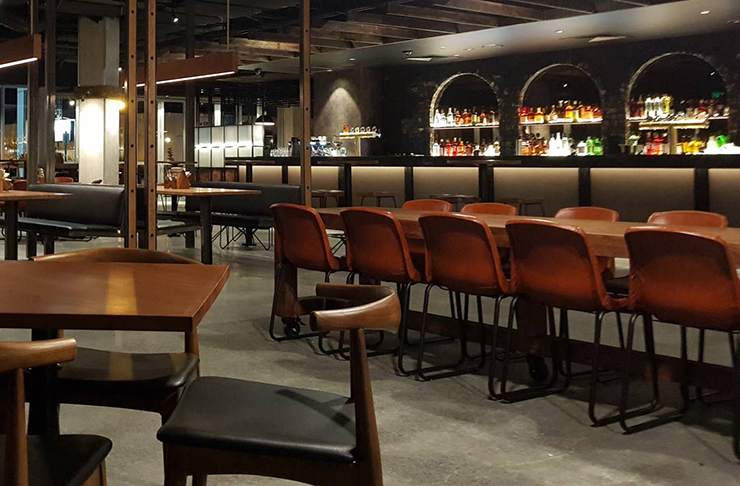 Uptown Gastropub is located just steps away from two other faves of ours in Maroochydore, Nygen Brother and Two Point Oh!. The pub is ever so slightly hidden inside the thriving Kon Tiki Building.
With a plethora of lunch and dinner options you'll be spoilt for choice, and if you arrive hangry we promise you'll leave happy.
For starters there are spicy wings smothered with chilli, garlic, ginger, lemongrass and the always tasty kaffir lime leaf. (Don't worry no judgement here if you're spotted licking your fingers). And moving onto something heftier we can't seem to go past the proteins that are prepared on the volcanic rock chargrill. (And yes, we did say volcanic rock).
If we had to pick a winner it would have to be the grass fed and Victorian raised roast lamb rump that also comes with a side of sautéed chat potatoes, caramelised onions, apple & almond slaw. Woot! And if you have any room left at all we'd likely steer you in the direction of the steamed drunken fruit treacle pudding. It's very British and it's also the perfect antidote to a cold winters chill.
Uptown Gastropub also have vegetarian dining options and cater for those with gluten intolerances too, making it a great place to gather all your family and friends.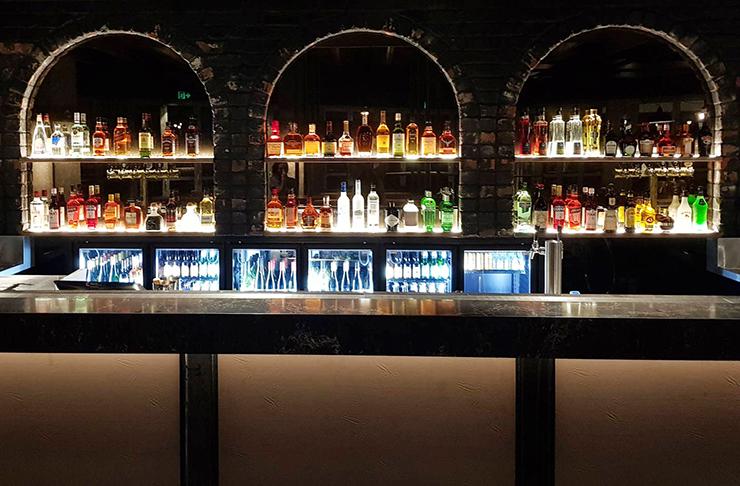 Uptown Gastropub is proof that the British not only know how to throw a freakin' great wedding (quiet nod to Meghan and Hazza), but they also have made an amazing contribution to modern Australian cuisine. And for that we thank them and say jolly well done.
The Details
What: Uptown Gastropub
Where: Kon Tiki Plaza, 55 Plaza Parade, Maroochydore
Love an old school pub visit? We've rounded up the best pubs on the Sunshine Coast here. We've also rounded up the best breweries on the Sunshine Coast here.
Image credit: Uptown Gastropub