Imagine a place on the Coast where you can not only find healthy food options, but you can also learn something along the way about improving your lifestyle and health. A one-off store where a plethora of foodie options are available to suit your individual and tailored needs. Think: paleo, keto, low carb, gluten-free, sans refined sugar, FODMAP and everything else in between.
It would be heaven for all us clean eaters out there wouldn't it? Well, we're thrilled to announce that a place like this does exist on the Coast, and we're head over heels in love atm.
Let us introduce you to Whole Life Health Foods.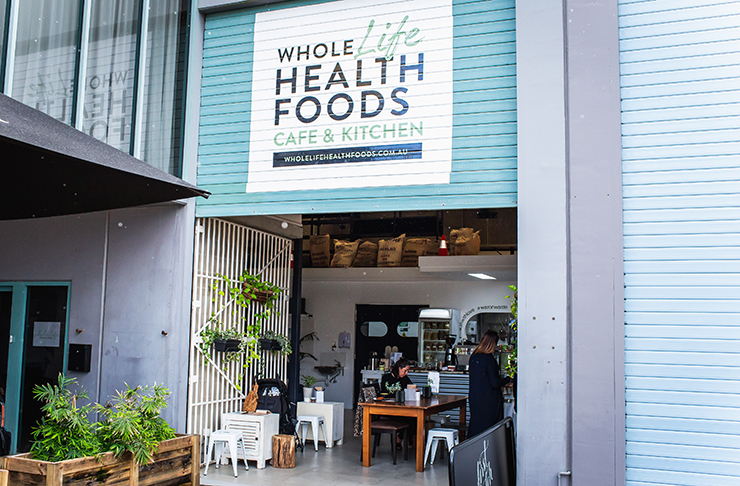 This venture has understandably got all us health nuts jumping for joy. With a concept we've not seen before, you'll find a holistic approach to health with all meals designed under the guidance of their in house naturopath and nutritionist.
There are regular menu items such as the keto roll (grain-free/gluten-free) paired with a quinoa crusted schnitzel, house made whey mayo, pickles and a crispy accompanying salad. But TBH we're crushing on the seasonal based eats the most right now. Think: fish cakes served with a side of crunchy slaw and mayo or sticky chicken wings that will leave you licking your fingers for more?
Did we also mention Whole Life Health Foods serves up pizzas with cauliflower crusts? If you're a kraut or fermented fan feel free to ask for some of the good stuff and it can come as a side on any dish.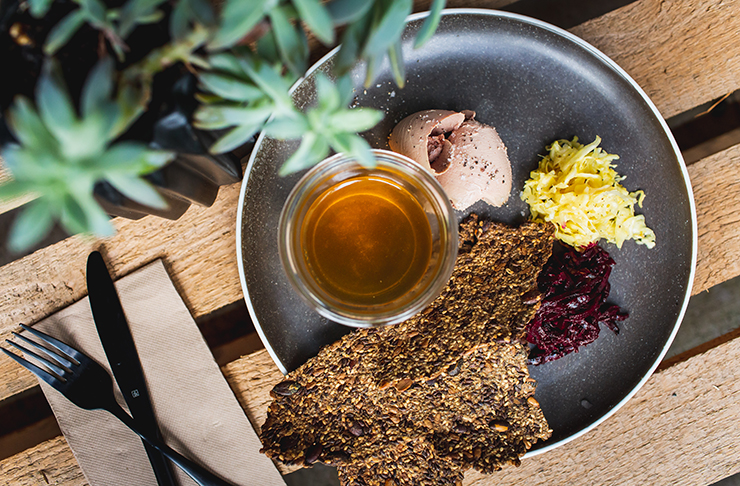 And yes, before you ask, bone broth and other collagen rich drinks are also on the list. These legends are so progressive they even sell them by the glass should you wish to drink her up on the spot!
For anyone with a sweet tooth, there's also baked grain-free and sugar-free treats. Word on the street is that the organic cinnamon and coconut sugar doughnuts are a massive go for when you're craving the good stuff.
These guys also cater for retreats and host food awareness workshops. Holla! And if all that's not enough to get you over the line, these guys do pâté. Yes, creamy, velvety, minerally, simply perfect pâté.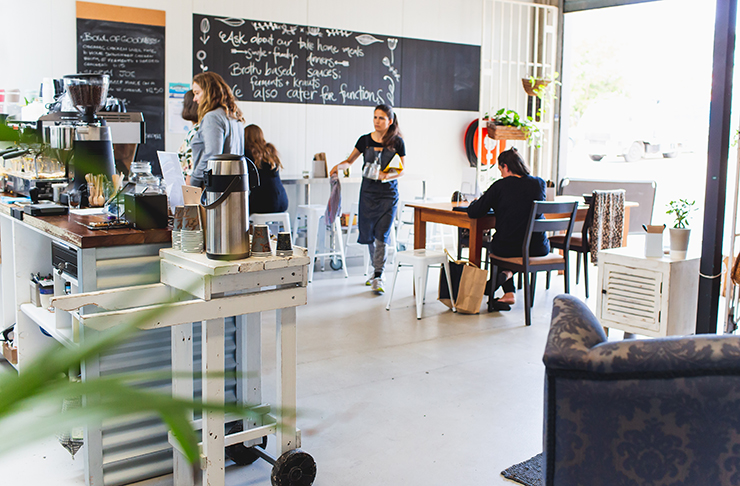 Basically, if you're looking to clean-up your diet before spring starts, this could be the perfect place for you to swing by. Just remember summer bodies are made in winter kids and Whole Life Health Foods is where you'll find us fine-tuning ourselves while we patiently wait for the warmer weather to return. Bring on summer!
While you wait for the weather to heat up again, what about checking out our best winter walks on the Sunshine Coast here. Also did you hear the news? Habitat Noosa has just opened up down the road and it's actual glamping goals.

Image credit: Chevanue Hindley for The Urban List