Caloundra, Cali, Clown-Town, That Place Where Really Old People Live...the town that boasts some of the best beaches on the Coast and is home to about three people between the age of 19-35.
You may think it's the peasant end of the Coast (if you're from Newwwwsahh) but what you don't know is that it's an absolute hub for trendy young whipper-snappers doing cool things like surfing and selling felt hats. Plus, the coffee scene is well and truly pumping! (Like the surf, yewwwww *shakkas* yewwwww.) And now that you're definitely going to be visiting, here's where to get the best coffee in Caloundra.
The Pocket
If you ask any of the locals for a coffee spot recommendation, you'll hear the words 'The Pocket' spoken with a sigh and probably some drool. It's 'the place' to get your morning brew after your morning surf or your morning jog or your morning routine of pressing snooze on your alarm clock, like 30 times. Nestled a mere 100-metres from the gorgeous Moffat Beach, it's obvious why this coffee spot is where all the locals hang out to discuss long boards, barrels and how much they love Stone & Wood beer. The brew is locally roasted by the guys at Guru and the food is made with absolute love! And, if you drop by at an appropriate drinking time (5pm, midday, 9am...) you won't be disappointed by the selection of delicious alcoholic bevos!
One Block Back
As the name suggests One Block Back is in fact, one block back from Moffat Beach. The interior of this place is so trendy that Instagram bloggers actually intuitively sniff it out like drug dogs. But it's more than just an Insta-trendy place! The baristas are grinding Clandestino beans and turning them into something magical, like some sort of coffee wizards. And we've heard whispers along the grape vine that it won't be long until you'll be able to get your brew in a martini form!
Blackwater
Blackwater is another Moffat Beach local and Tim Adams coffee dealer. This epic coffee, breakfast and lunch spot has plenty of space for activities/friends/in-laws etc...with the added benefit of an incredible view.
Beau's
It's safe to say that the coffee here is SUPREME (they use Coffee Supreme beans, so this is a really clever play on words in case you were confused). Beau's is conveniently situated at the beginning of Kings Beach headland, over-looking the cute lifesavers patrolling the beach. As well as having really delicious coffee and out-of-this-world food, it's important to note that the chocolate they sprinkle on top of drinks is ACTUAL SHAVED DARK CHOCOLATE. So you should visit for that reason, if for nothing else.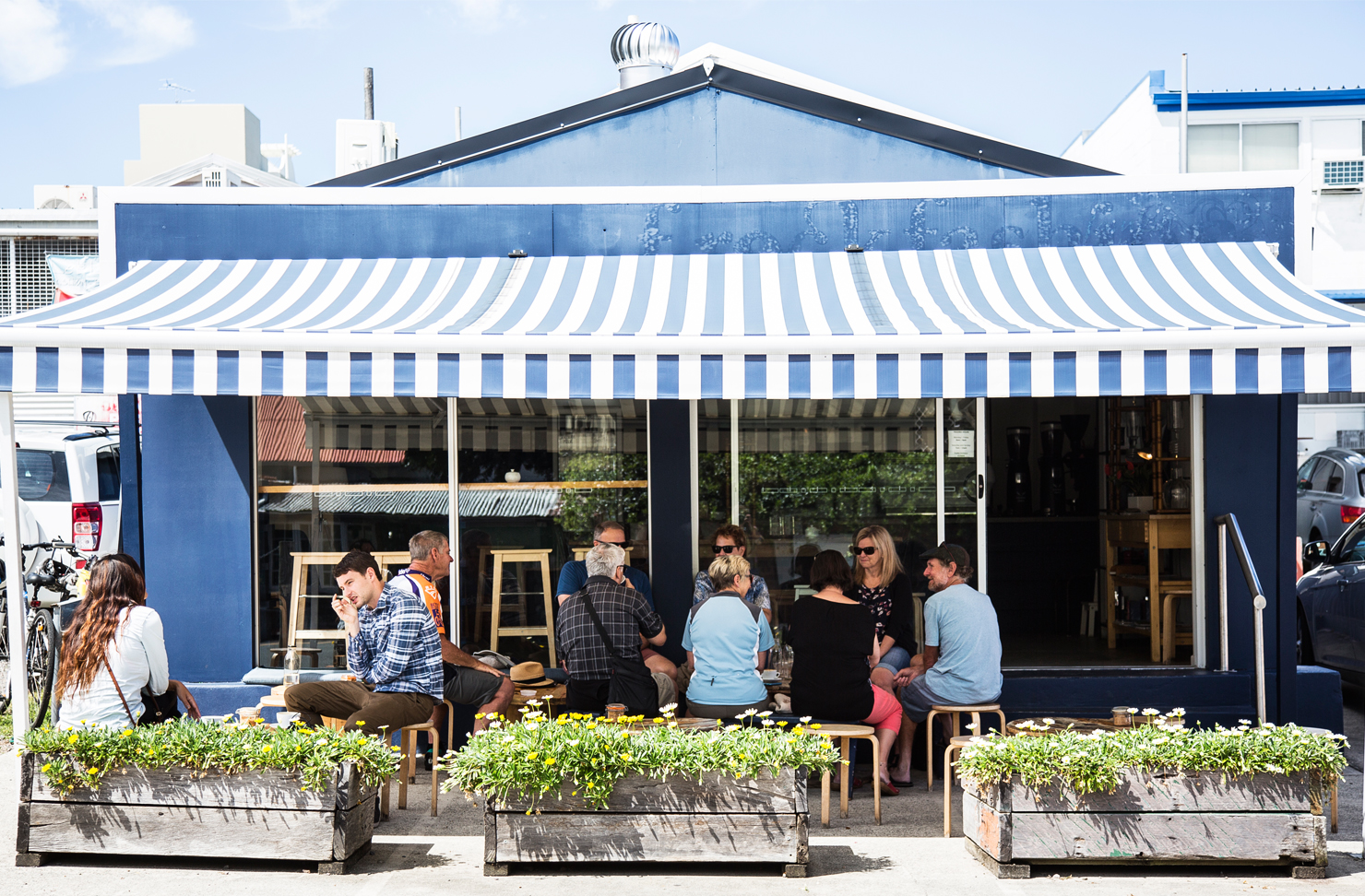 Lamkin Lane
If you haven't heard of Tim Adams, then you're clearly not as much of a coffee snob as your BeanHunter profile says you are. He's like the Dalai Lama of the Sunshine Coast's coffee scene and the (obvious) creator/head honcho/face of Tim Adams Specialty Coffee. Lamkin Lane is his original baby, hidden behind the main street of Caloundra. The coffee is ahhhmazing and the staff know more about coffee than you do about yourself. They have two epic blends always available and at least three or four S/O (or Single Origin, for the less educated) options to choose from.
Classic Espresso
Let's not pretend that we don't judge a coffee spot based on the treat we get on the side of our brew. And don't act like you don't Carol, because you're a bloody liar! Well guys, Classic Espresso win. They win it all. The whole damn competition! Not only do they roast their own beans in store but they make their own chocolate-coated coffee beans! Yah, they do. And they're so humble and non-obvious about it like "Hey, here's your single origin something or other from somewhere probably in South America and by the way would you like a homemade chocolate-coated coffee bean with that?" Umm, of course we would. Treat yo-self.
The Urban
Anyone visiting from Sydney or Melbourne will spot out a Campos coffee cup from over 700-metres away whilst simultaneously declaring that they are in fact from Sydney or Melbourne. Despite being city folk, they do have a point with the whole Campos Specialty Coffee thing. It's popular for good reason! And The Urban is definitely your local go-to in Caloundra if you're itching for a brew in that famous green cup.
Malarkey Artisan Coffee
Hidden behind a big brick wall in the very back streets, you'll find Caloundra's best kept secret—Malarkey Artisan Coffee. It's like walking into another world! A world that can be likened to a Disney Princess-style garden complete with chirping birds, harmonising woodland creatures and a Prince behind a gleaming La Marzocco coffee machine. And not that anybody cares (okay fine, we all care) but their takeaway cups are three different shades of very cute and very trendy pastel, so there's that. Plus, there's the fact that they're grinding our favourite local Guru coffee beans and the baristas are super DUPER friendly. Basically there are HEAPS of reasons to ask Siri how the heck to find this place and the sip on some of the best coffee in Caloundra.
Izba Espresso
The guys at Izba, in the new Aura estate, will always have your back when it comes to making your perfect cup of joe. With Fonzie Abbot as their bean supplier, you can trust that when you reach your vulnerable little hand out for your coffee and put it up to your eager lips, you'll be more than satisfied. Oh and if you're the proud owner of a miniature human/s there is a well-designed jungle gym that reaches halfway to heaven and will keep small terrorists both distracted, and (most importantly) contained, while you drink your way back to sanity.
Image credit: Bianca White for The Urban List