Who doesn't love a cheeky speakeasy? The sense of adventure these hidden bars create is always guaranteed to excite and inspire—especially when it positively affects our social lives...
The sense of venturing into unknown territory instantly appeals to our inner sticky beak, and that's exactly the feeling we had when we stopped by the hottest new art deco cocktail bar to hit the Coast.
Let us introduce you to Boston Shaker.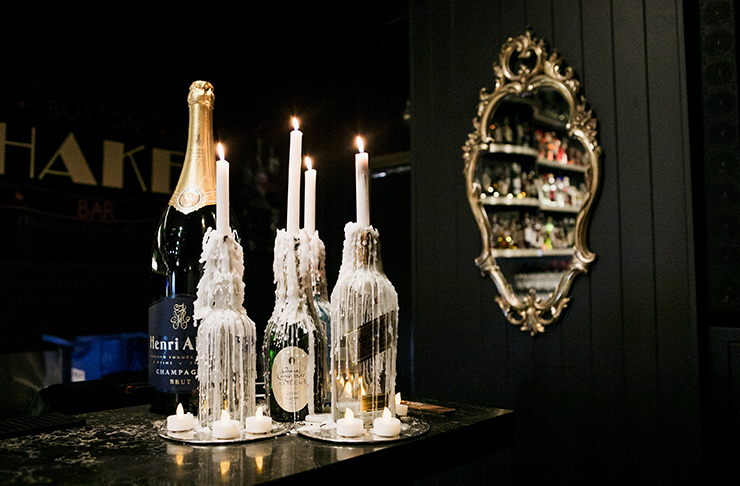 From the moment you step inside Mooloolaba's Boston Shaker you're immediately transported to a bygone era where suave, self-aware style and sophistication ruled. Time moved slightly slower and 'cocktail hour' happened on the reg.
That's right guys, this brand new uber-moody bar is pretty swish and it's promising to change the way we cocktail on the Coast.
If you're a live music fan who fancies the odd tipple, then this is the place for you. Even better, we've been told funk, jazz and soul will also be on rotation which is really the perfect accompaniment to gin sipping. There's something about live music that makes us thirsty. Very thirsty.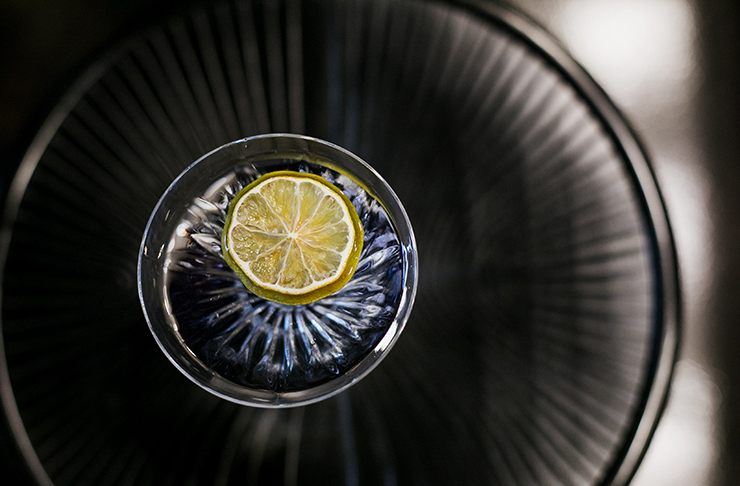 And if that's not enough there will also be soloists, musical duos and even six-piece bands for you to tap your foot along to while you sip on your fave cocktail. (We're homing in on the dirty martini if you're wondering.)
The New York-style interior was largely inspired by architectural masterpieces such as the Chrysler Building and the Bryant Park Hotel. Think: ornamental geometric shapes, decadent materials and one-of-a-kind characteristic motifs with pops of deep velvet red, intensely brooding black walls and highlights of muted gold. This place has a sense of refined sass—and lots of it.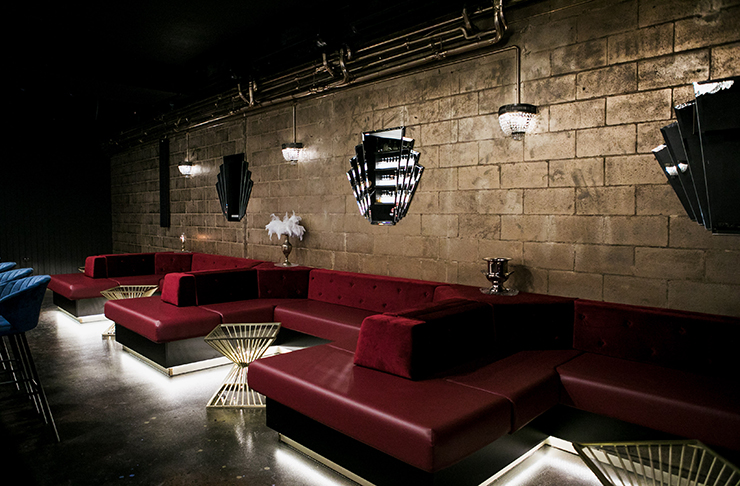 And now for what you all came for: the beverages. There's an extensive cocktail menu featuring a plethora of prohibition-style drinks, including a dominant portfolio of gin (no complaints, here). A highlight would have to be their BS Old Fashioned—Forestor Bourbon, black walnut bitters, finished with smoked wood chips— which is their spin on a classic. Yum, yum.
Boston Shaker also offers light meals that are the perfect quick bite to devour between cocktails (our vote goes to the cheese platter, naturally) and there are also musk sticks floating around, which we're rather excited about. The unique flavour combo seems to work and gets our vote, too. We're thinking this place is the perfect spot for pre or post dinner drinks, or BOTH. (No judgement here.) And, where is this new stunner located you might ask? The Wharf of course.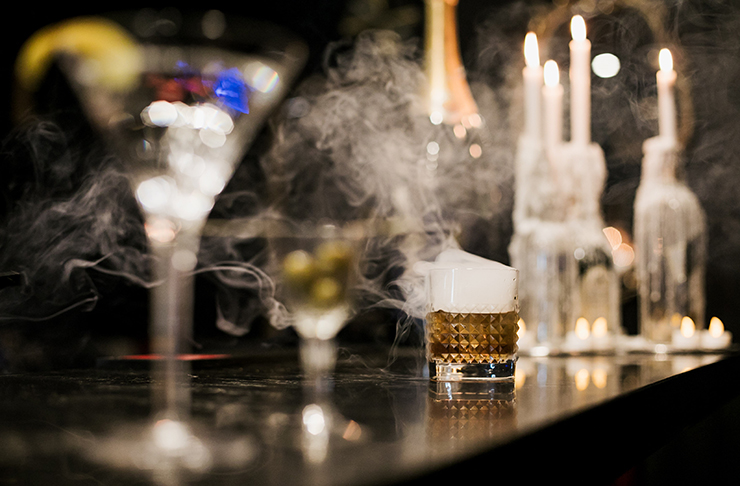 So, if you're looking for a new outta' the way place to get your drinkies on, Boston Shaker has got you sorted—and then some!
Did you hear Meraki Thread Co and Fior di Latte Gelateria have just opened at The Wharf too?
Image credit: Amy Higg for The Urban List