As far as certified organic beauty brands go, Australian eco-luxe skincare company Mukti, is among the best.
Creating clean and vegan products packed with bioactive cellular extracts derived from our native Australian flora, Mukti delivers glowing skin without the harsh, not-good-for-you chemicals.
But, perhaps our favourite thing about this beauty brand, is that it's based here on the Sunshine Coast and we, as locals, get to call it our own.
We're already huge Mukti fans, so when we found out that the Maleny headquarters had been renovated and expanded to include treatment rooms, we made it our mission to check it out.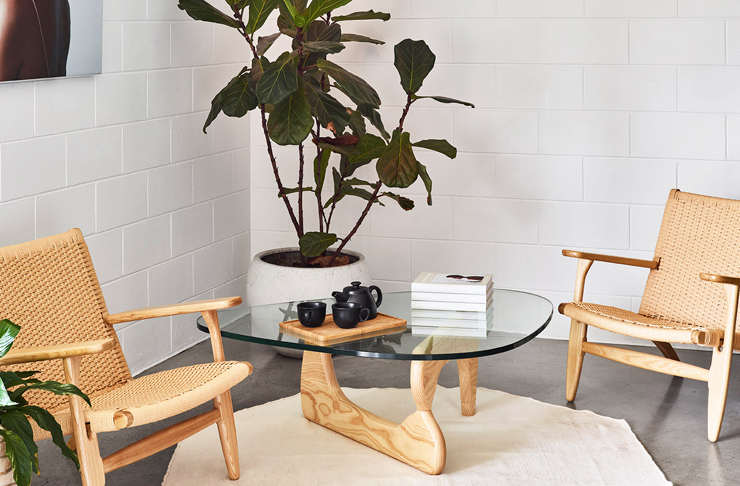 Perched on Coral Street, behind Maleny's main hub, Maleny Beauty Rooms is the newest certified organic day spa to open on the Sunshine Coast.
With a chill out space, a full showcase of the Mukti range and two treatment rooms, this all-white space, is as serene as it is beautiful.
A one-stop shop for all your natural beauty needs, Maleny Beauty Rooms offers a range of indulgent treatments, including express facials, intensive high performance anti-aging facials, Reiki healing sessions, Swedish relaxation massages and signature manicures and pedicures. They even do free 15-minute skin consultations to determine what your skin is lacking, which is great for beauty novices who don't know where to start.
We love the Vitamin Booster—a signature facial dosed with vitamins and antioxidants that are tailored to suit each client's skin concerns. Over a lavish hour, skin is double-cleansed, hydrated, exfoliated, moisturised, hydrated some more and then dabbed with high-performing vitamins B and C, all from the Mukti skincare range. In the moments between, indulge in a head and hand massage and take a moment to breathe in all the incredible aromas of each product used—it truly is operation relaxation for all the senses.
Revitalised and refreshed, complete with dewy skin, we can highly recommend hitting the pause button on life and escaping to the hinterland for a lavish treatment at Maleny Beauty Rooms.

And before you leave this hilltop wellness haven and insert yourself back into real-life, be sure to stock up on a few of your new favourite Mukti products, so you can take the spa to your bathroom for the ultimate self-care sessions at home.
Image credit: Maleny Beauty Rooms